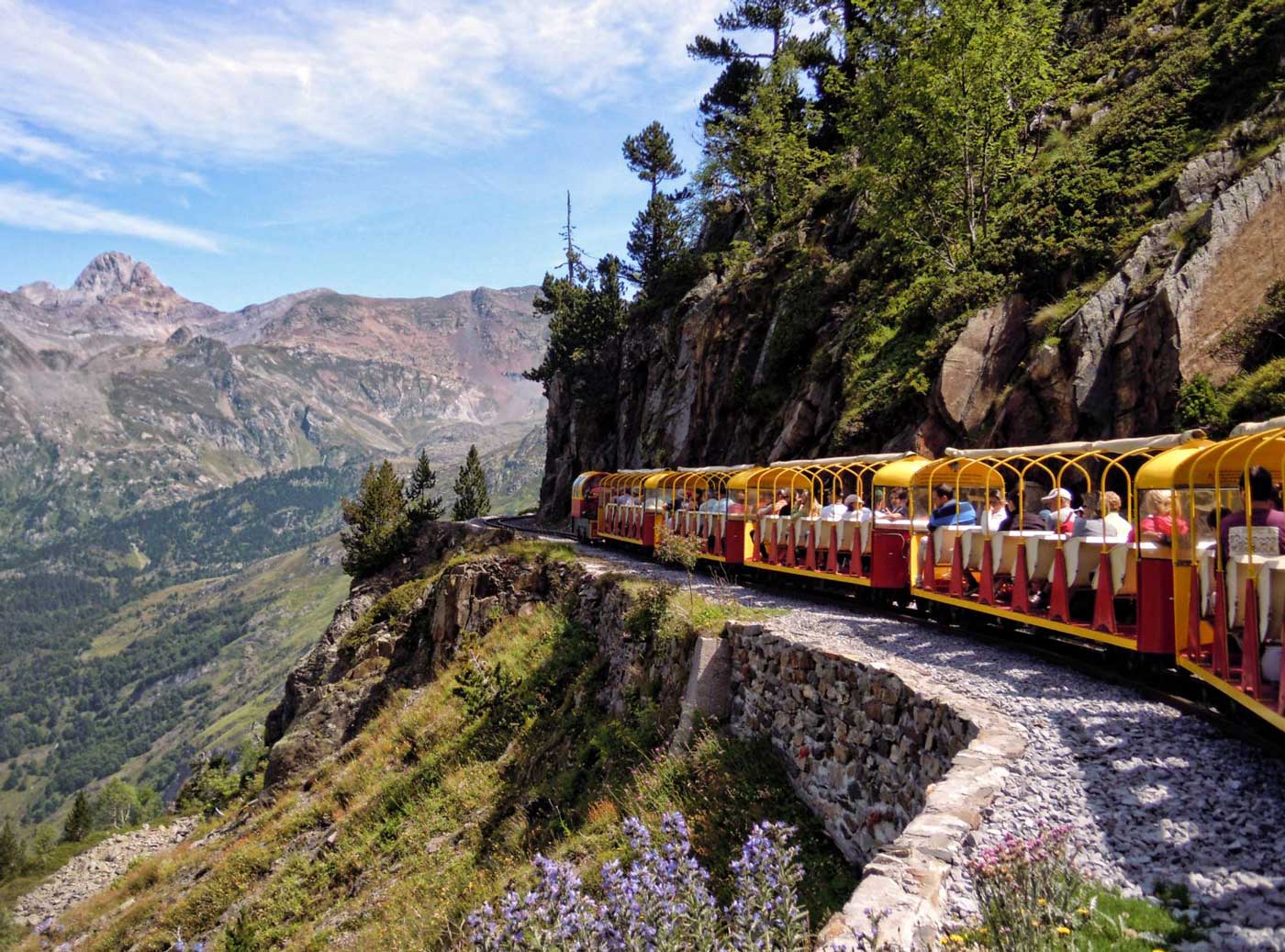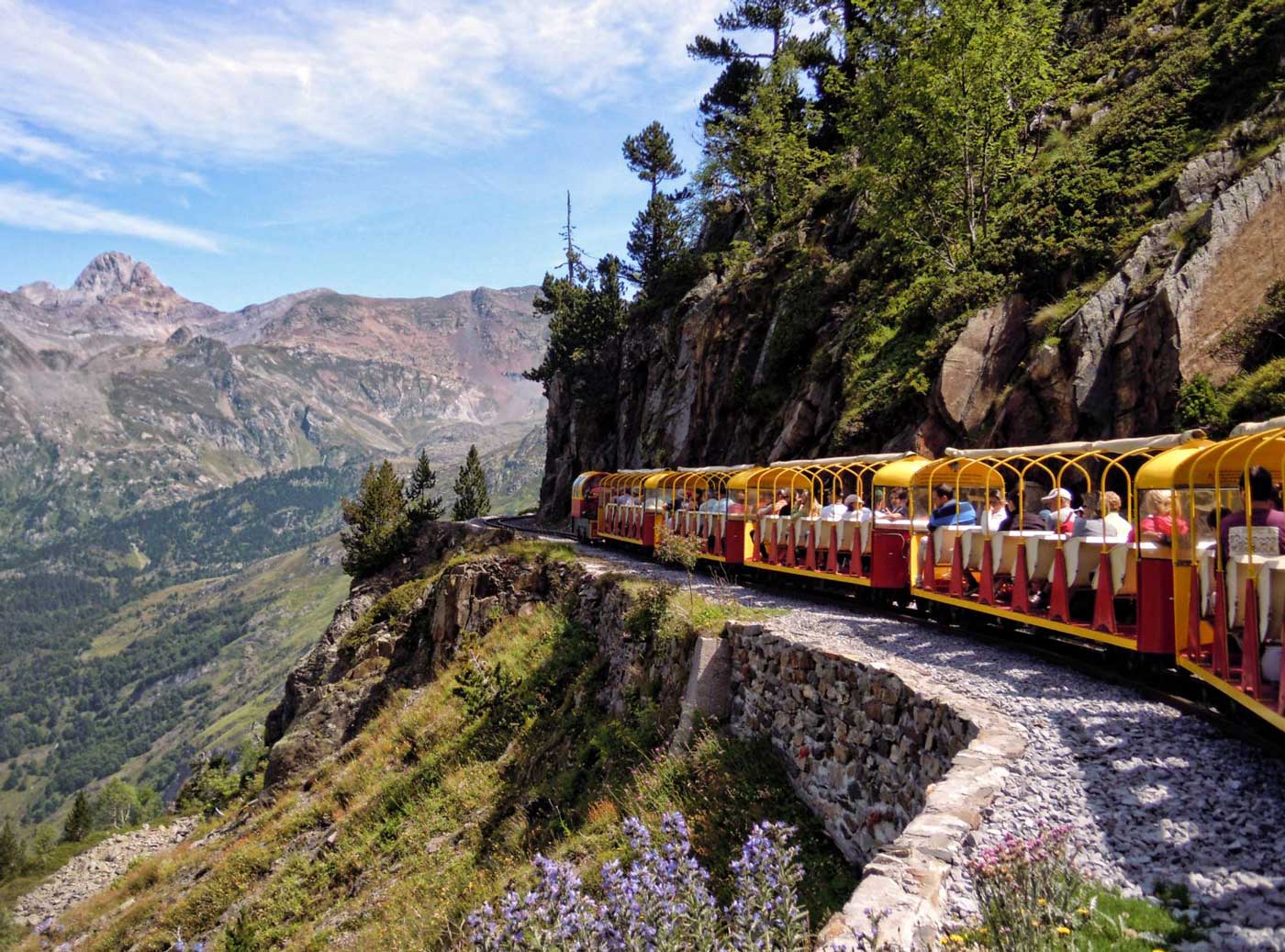 The Petit Train d'Artouste
The Petit Train d'Artouste: flexible ticketing to manage online and onsite sales.
The Train d'Artouste is a narrow gauge tourist railway and chose to use Weezevent's ticketing and access control solutions to create hundreds of booking slots, manage allocations and delegate sales to partners.
17

trips per day.

30

different ticket prices.

1,157

visitors per day.

103,779

visitors between June and October.
Create hundreds of booking slots in a matter of minutes.
In the heart of the Ossau Valley situated in the French Pyrenees, the Petit Train d'Artouste takes tourists and walkers to Lake Artouste, a starting point for hikes, providing an exceptional viewpoint at an altitude of nearly 2000m. From Monday to Sunday, trains depart around every 30 minutes for the hour-long journey to the top.
The management team wanted to set up an easy online and on-site ticket office in order to sell thousands of trips between May and October. By choosing to work with Weezevent there was no risk to the organiser in creating the number of potential booking slots needed which were set up quickly and accurately.
Manage the number of available tickets and continue to sell until the last possible moment.
On several occasions the organisers of the Petit Train d'Artouste had to change the number of tickets available, sometimes at short notice, due to things such as:
Variable return journey times requiring changes to the number of available tickets.
Passenger delays resulting in changes to the capacity of particular trips.
Cancelled trips due to inclimate weather conditions.
High demand resulting in an increase in the number of journeys and tickets available.
With Weezevent, the organisers' ticketing manager simply adjusted the number of slots available regardless of whether they were physically onsite or not. Our agile platform allowed the organisers to optimise occupancy rates by selling tickets right up to when the trains departed. Continuous synchronization between the management interface and the ticket scanning terminals ensured accurate and reliable access control on a continual basis.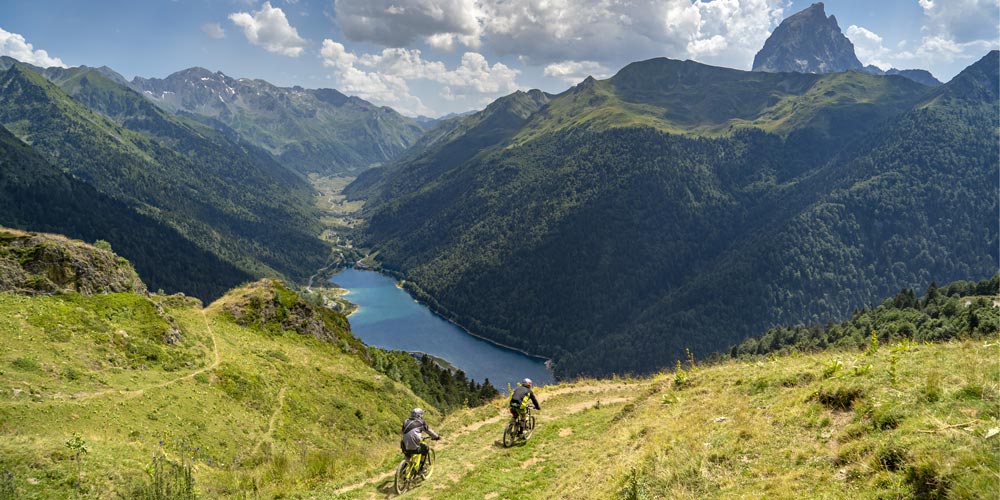 Delegate sales while maintaining control.
Using Weezevent to set up different sales points has helped the Petit Train d'Artouste maximise sales. Box offices were easy to set up and quick to use, which made it easy to utilise resellers or partners such as local hotels, tourist offices, sports shops etc.
The organiser maintained control over the distribution of tickets from the Weezevent back office when making changes to allocations, prices or categories issued to various resellers. All changes are instantaneous which saved time and ensured that no mistakes were made.
Monitor sales figures from the Weezevent portal.
By easily extracting data relating to turnover, attendance or sales, the organiser was able to report accurate information at any time. This was particularly useful during board meetings at the town hall, for which they acted as a municipal authority.
Highly accurate information made it possible to optimise planning, especially when it comes to pricing, for 'the season'.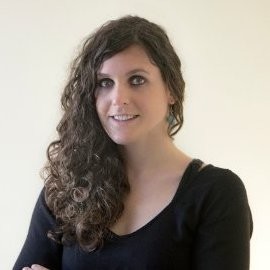 "The support provided by Weezevent was very important to us."

Coralie Maysounabe Sales Manager for The Petit Train d'Artouste
Our success stories
Discover our greatest successes.