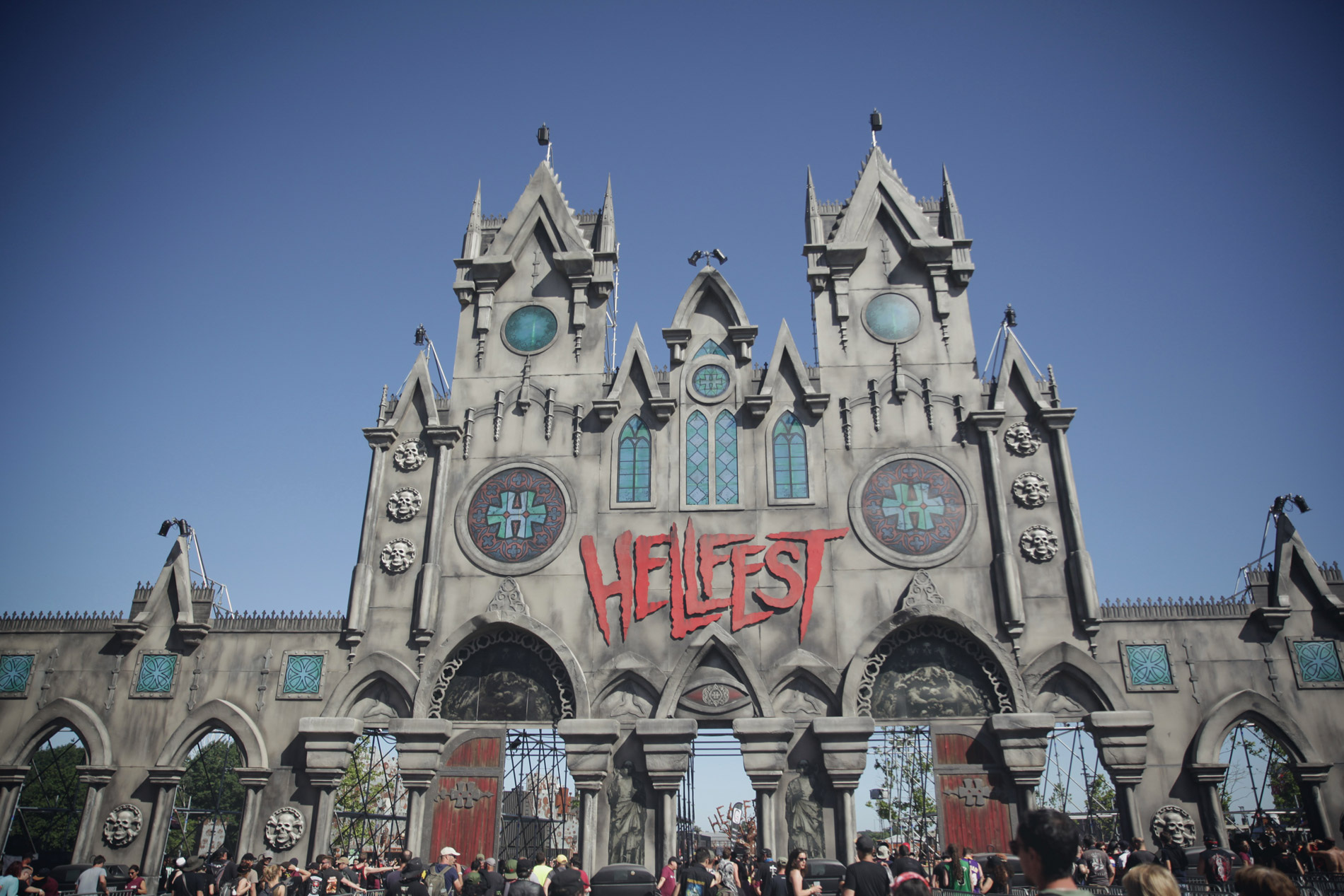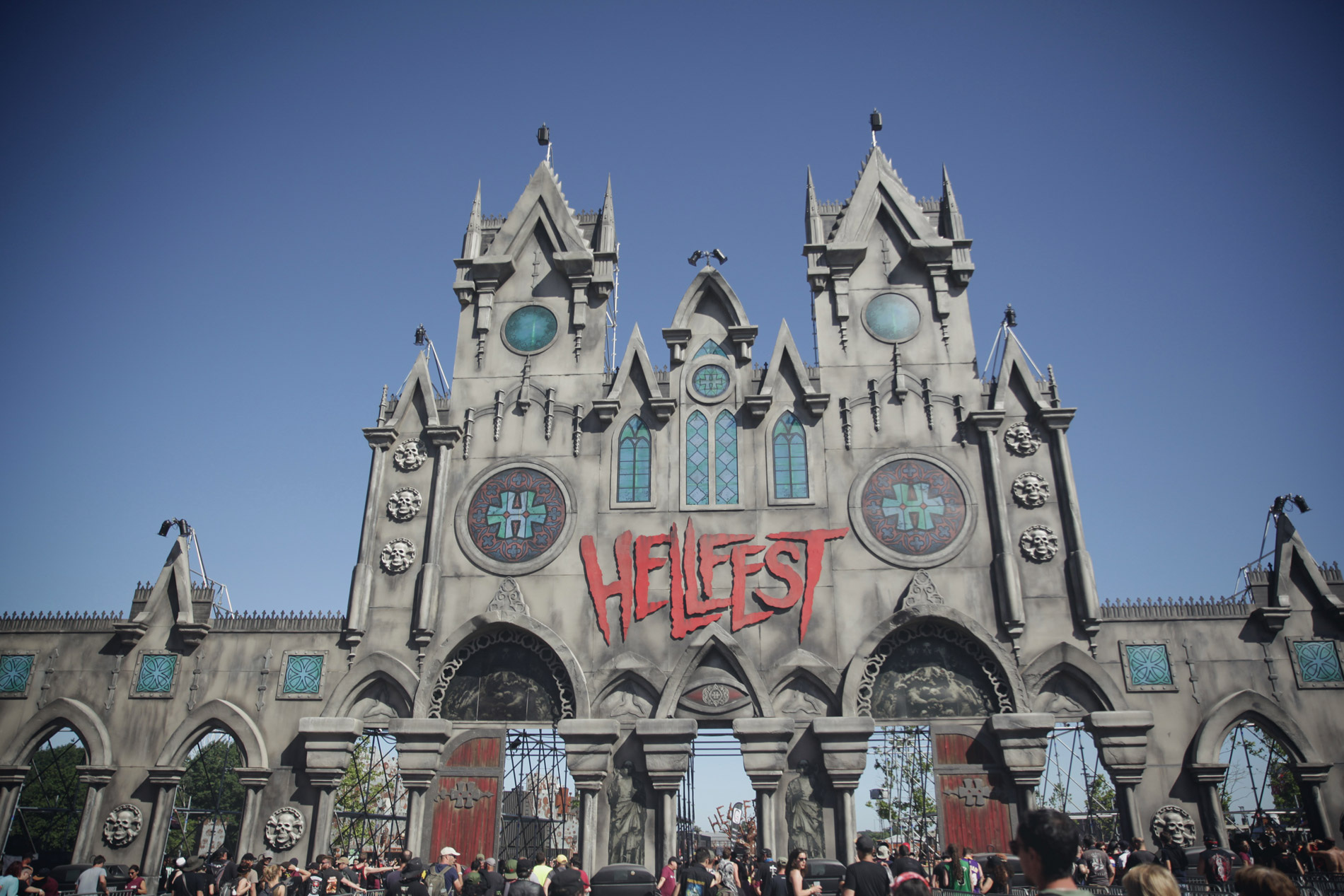 Hellfest
Hellfest: staggering numbers for an unconventional event!
Hellfest needs no introduction, this annual High Mass gathers more than 200,000 heavy metal music fans in the quiet town of Clisson, France.

200,000

festivalgoers over 3 days.

1,400

devices on the ground.

1,500

scans per hour per lane.

50,000

3-day passes sold in 1.5 hrs.
200,000 festivalgoers over 3 days.
With over 70,000 fes­ti­val­go­ers attend­ing each day, Hellfest trust­ed Weezevent to run its cash­less pay­ment sys­tem and pro­vide an access con­trol solu­tion for the gen­er­al pub­lic and VIPs!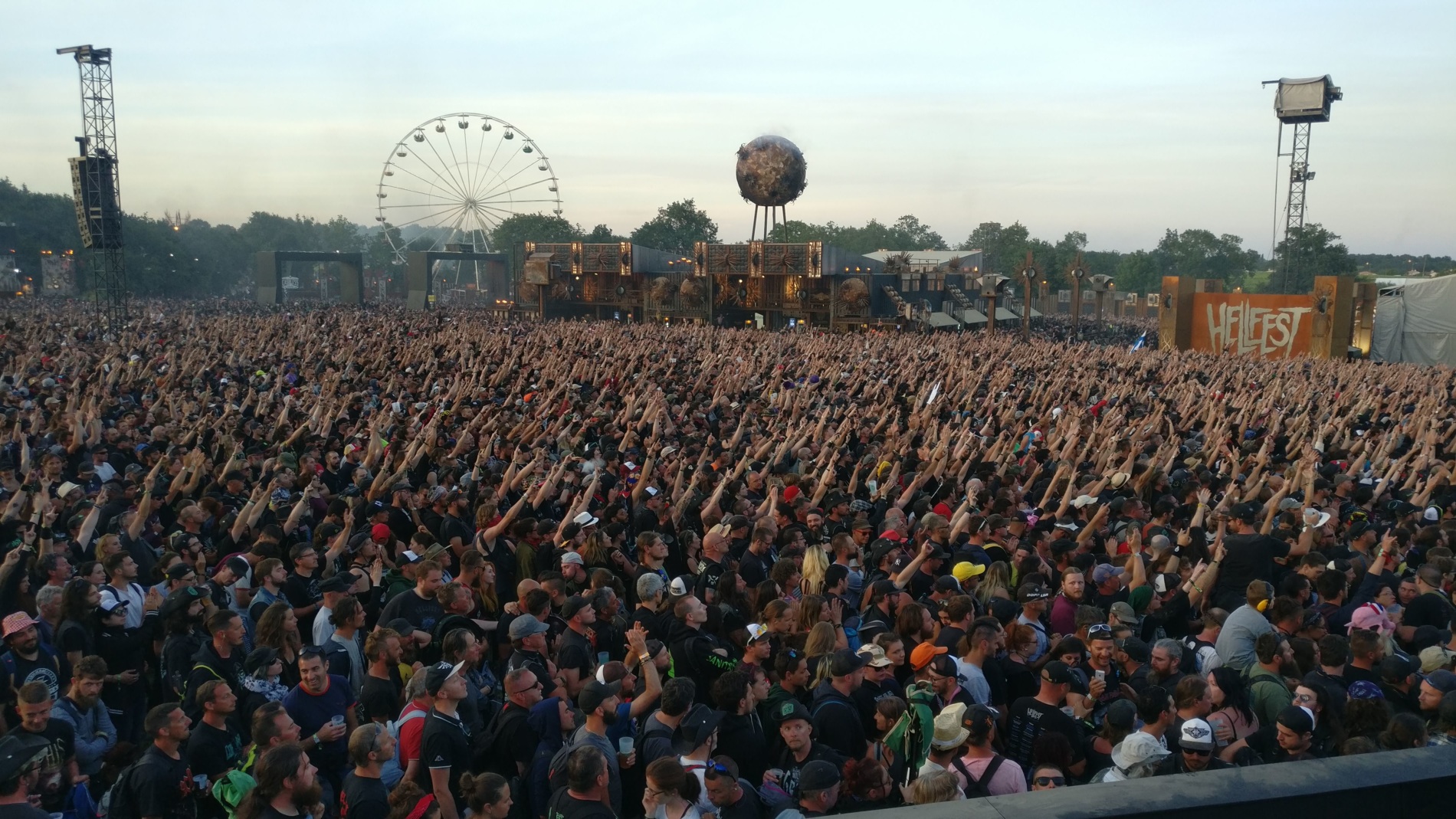 1,500 scans per hour per queue.
Each fes­ti­val­go­er with a wrist­band was able to top-up their account online to avoid any queues on site, alter­na­tive­ly there were top-up kiosks at the fes­ti­val. This wrist­band also enabled the fes­ti­val­go­er to access the fes­ti­val, sim­ply by scan­ning the chip inside the wrist­band at one of the Access Box kiosks. Check­ing-in only took a few sec­onds.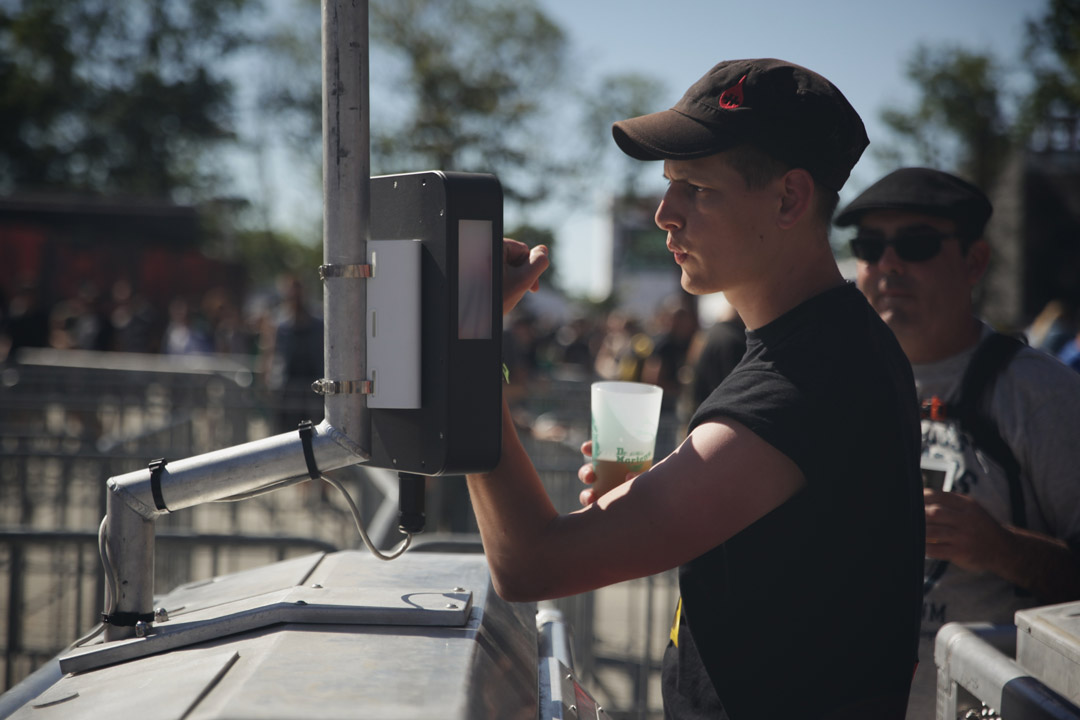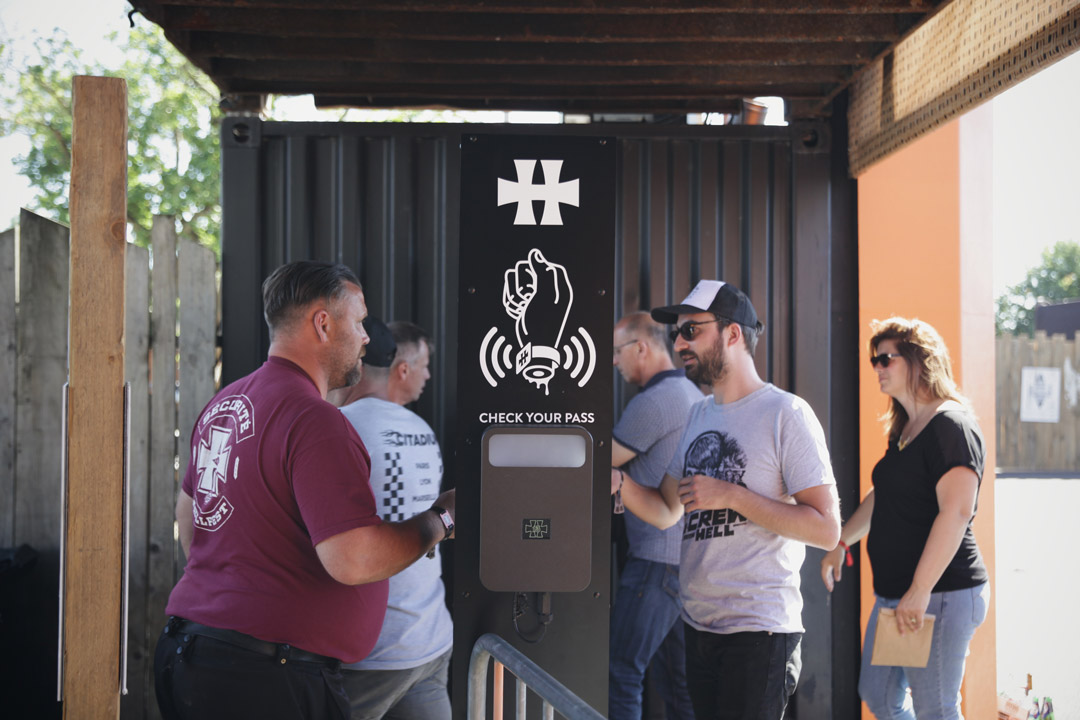 1,400 devices on the ground.
Spread across 50 acres, the fes­ti­val required a sol­id and reli­able tech solu­tion. The 4,000 event staff start­ed using the devices imme­di­ate­ly to accept cash­less pay­ments, to take top-ups at kiosks and scan tick­ets or wrist­bands. Deploy­ment and train­ing was quick and effi­cient thanks to the Weezevent team.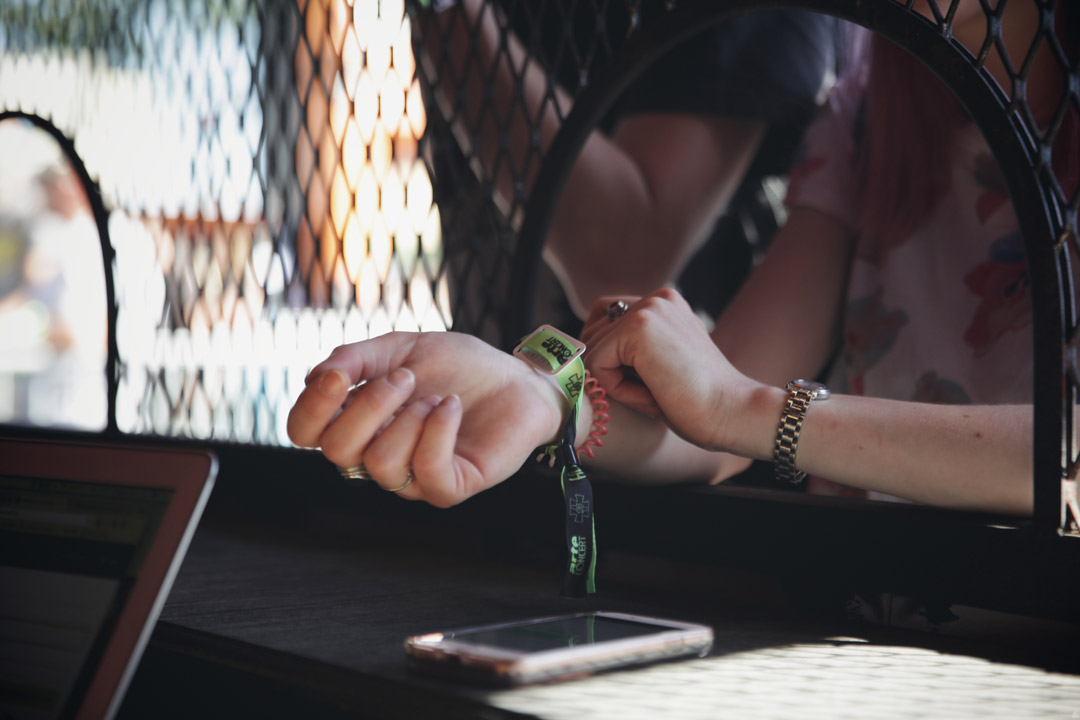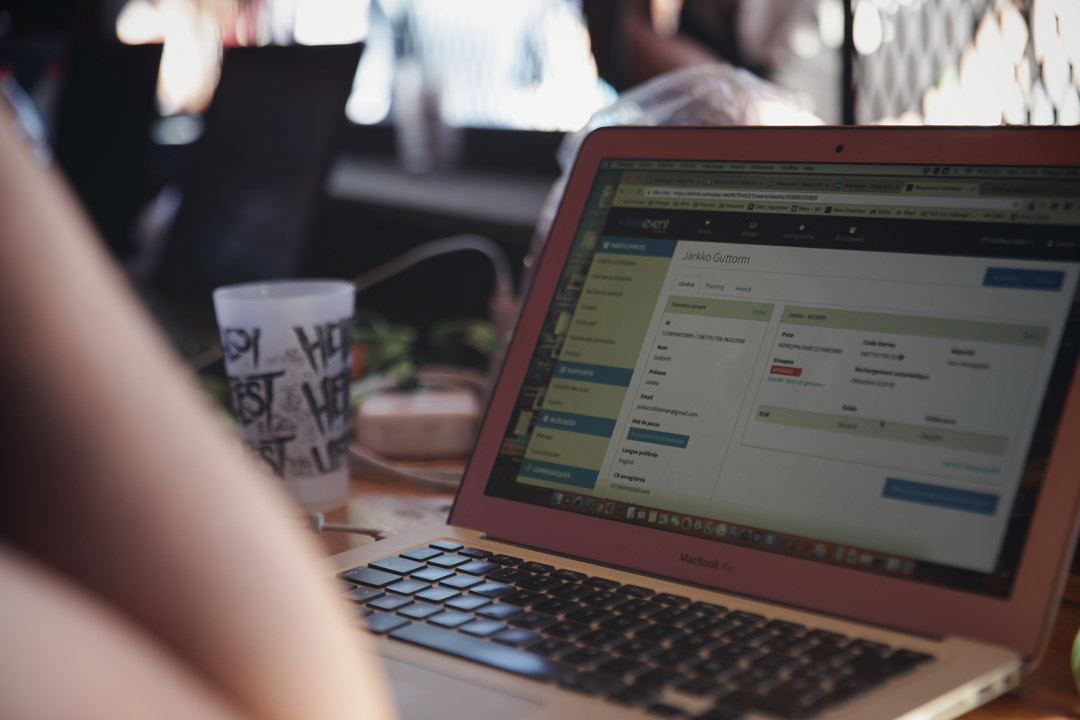 400,000 litres of beer consumed.
The huge amount of beer con­sumed required an opti­mised man­age­ment sys­tem to con­trol of the flow of peo­ple at bars and in the food court. Sim­pli­fied pay­ments through our cash­less sys­tem enabled fes­ti­val­go­ers to spend more time at the fes­ti­val and less time in queues whilst ben­e­fit­ing from a secure pay­ment sys­tem. Mean­while, the teams of vol­un­teers had a sim­ple and quick soft­ware solu­tion that allowed them to take orders direct­ly on the devices.
Sim­i­lar­ly, at kiosks, pay­ment ter­mi­nals con­nect­ed to our cash­less sys­tem increased the speed and safe­ty of trans­ac­tions whilst allow­ing for easy book­keep­ing.