Designed by organisers, for organisers
Weezevent is a French start-up created in April 2008.
It launched the first French self-service ticketing platform through online software (Software As A Service) aimed at event organisers. Its simple, fast and professional solution is freely accessible and allows organisers to create their customized event, to offer tickets, registrations or invitations online, to promote their event, to follow its organisation, and finally to handle reception and admission control on the day of the event. Since its inception, Weezevent has among its clients thousands of event organisers of all sizes, operating in all fields of event-planning, mostly in Europe, but increasingly in Canada as well.
A local support
The quality of our support is guaranteed by the presence of regional Weezevent offices. Our teams are present in France, Spain, Canada, Switzerland, Belgium, the United Kingdom and Germany.
350,000

organisers

100

team members

6

offices
We take care of the tech, you take care of the planning!
The Weezevent spirit is to think of a solution suited to your needs. Working with all kinds of event planners allows us to offer a complete and cross-functional solution. Over the years, we have learned to go beyond the limits of ticketing to find solutions to all your challenges. Weezevent's solution was designed by event planners, for event planners.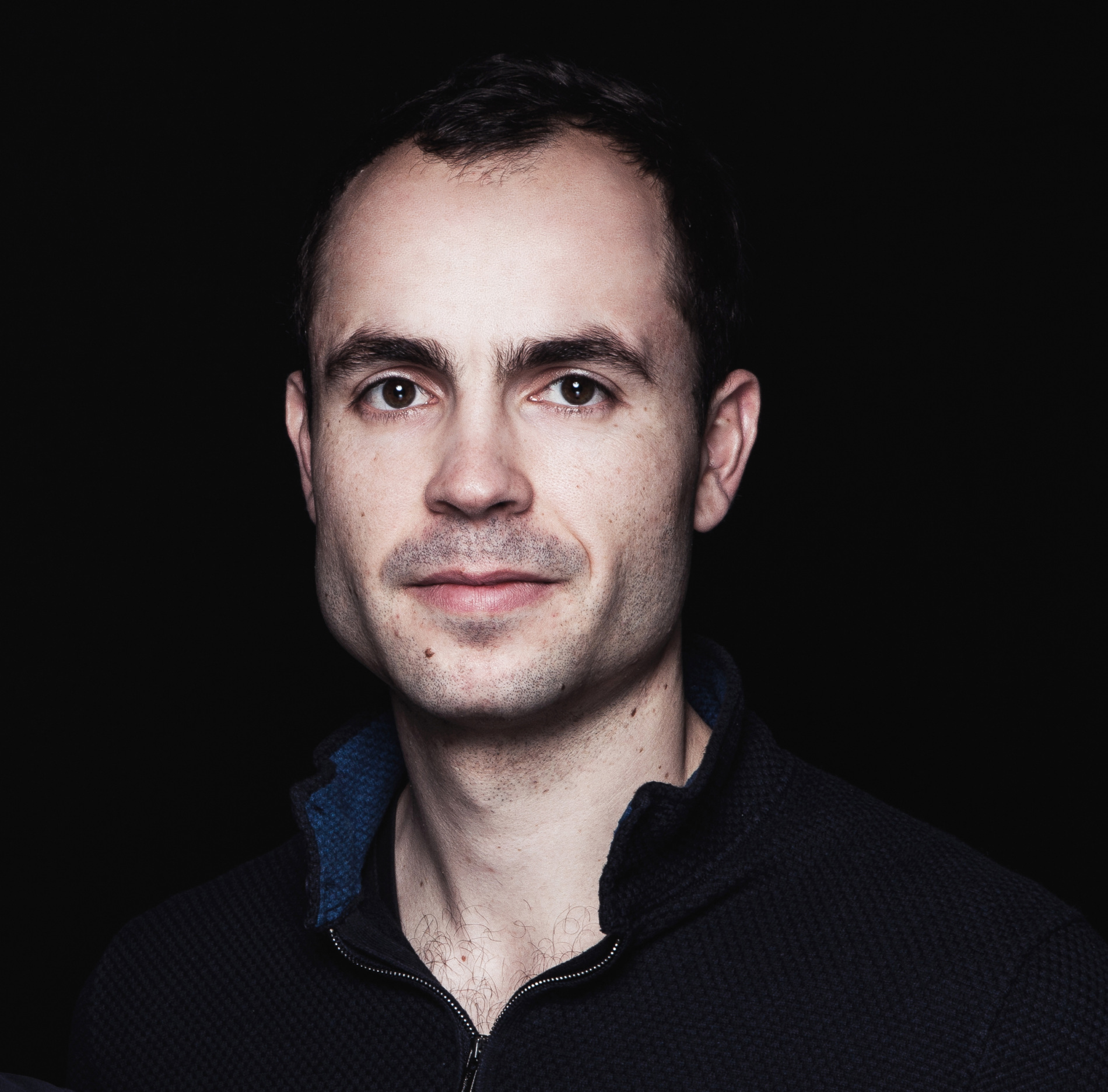 "While, innovation is at the heart of our mission, I make sure every day that my mother could use Weezevent."

Pierre-Henri Deballon Cofounder
2006

Sébastien and Pierre-Henri become event planners (Vélotour) but cannot find an online registration solution that meets their needs.

2007

Other planners face the same issue. We quit our jobs and Yann Pages joins the team.

2008

We test our beta system at the Concert Européen de La Sorbonne (Sorbonne's European Concert) with an attendance of 1,000+ people.

2009

We launch the first French ticketing self-service platform and land some big accounts - Patrimonio festival (15,000 attendees) and Polytechnique's student Ball.

2010

Win the Innovation Grand Price awarded by the city of Paris and launch of version 2 of Weezevent's ticketing system.

2011

Interview on the show Télématin on French channel France 2 before managing the Motocross World Championship. Weezevent now integrates to Facebook for the sale of the tickets. And we raise a million euros to accelerate.

2012

The startup Wooticket joins Weezevent, and its founding team Christophe and Moritz take the lead of out IT. Weezevent launches an access control solution based on a smartphone app and a professional barcode reader plugged to an iPod.

2013

Launch of the ticket office with a tablet and thermal printer allowing event planners to sell at 360°.

2014

With extraordinary growth, Weezevent wins Deloitte's In Extenso Technology Fast 500 EMEA. Simultaneously, we're crossing the Atlantic and opening an office in the land of our Canadian cousins - Montreal.

2015

Vente-privée invests with the co-founders while Weezevent and the gods of cashless payment (Arthur, Matthieu and Thomas, the founders of Nemopay) merge to create the first solution offering both ticketing and cashless payment.

2016

The European Championship's FanZone rolls out our cashless solution. Thousands of transactions are carried out using our devices and our interface.

2017

Weezevent reaches 100,000 event planners and opens offices in London and Madrid.

2018

We celebrated our 10th Birthday, put 20,000,000 tickets through our system, worked with 35,000 organisers, and distributed 2,000,000 NFC cards & wristbands.

2019

Present in Canada, Spain, the United Kingdom, Switzerland, France… Weezevent is truly international!

2020

2020 was a year like no other especially in the live event industry. Innovation has never been so important to deal with the problems presented by this pandemic.

2021

Weezevent and PlayPass merge to become the leader in cashless event solutions and deliver their busiest summer of fully cashless events to date in the UK.

2022

In 2022, it's over 120,000 events, 35 million tickets issued, and 61 million cashless transactions recorded.

2023
Our offices
🇬🇧

United Kindom

Floor 5 & 6, Tower Point 44 North Road
BN1 1YR Brighton

🇨🇦

Canada

8506 rue St-Denis
H2P 2H2 Montréal (Québec)

🇫🇷

France

10 rue Morice
92110 Clichy

🇨🇭

Swiss

Rue Pré-du-Marché 23
CH-1004 Lausanne

🇧🇪

Belgium

Broederminstraat 52 bus 11
2018 Antwerp

🇪🇸

Spain

Calle Alcalá, 265 Edificio 2 - 3D
28027 Madrid
Founders
Pierre-Henri Deballon

Co-Founder & CEO

Pierre-Henri mainly drives Weezevent's strategy, finance, business management and marketing. 

Pierre-Henri previously worked in business development and strategy consulting. It was around that time that he came up with the concept for Vélotour, "an unexpected bike ride" gathering 25,000 people each year. A former athlete, Pierre-Henri played professional handball for a year. Since 2008 he supports startups as coach and jury member in competitions or as a business angel along with Sébastien. Pierre-Henri graduated from ESCP-EAP in entrepreneurship and Paris Dauphine University in Economics and Sports Management, where he met Sébastien.

Sébastien Tonglet

Co-Founder & General Manager

Sébastien breaks the rules and follows his intuition to develop Weezevent's activity and product. 

Sébastien built his career in media and telecom, first in the advertising department at NRJ Group then working for Orange's TV business unit. Attracted to projects in launch phase, Sébastien then joined ASSU 2000 Group as a business development project manager to drive the launch of its web activity and implementation on the Spanish market. Around the same time, Sébastien co-founded Vélotour — the first leasure biking event in France — and co-invested with Pierre-Henri in companies they liked. Sébastien graduated from Paris Panthéon-Assas University with a Masters in Marketing and Communication, and from University Paris Dauphine in Economics and Sports Management where he met Pierre-Henri. Furthermore, Sébastien is a former top level athlete in Judo.
The WeezTeam
"The challenges we face in the events industry are fascinating, and we use innovating technologies outlining a limitless number of groundbreaking applications. Then it all comes alive every day at our clients' events. And that's the most rewarding."
Sales

Client Success

Client Service

Marketing

Tech

Product

Events Operations

Finance

International
Grégor

Chief Revenue Officer

Olly

Country Manager - UK
Nicolas

Chief Operating Officer

Jess

Lead Client Success Manager - UK

Geoffrey

Head of Client Success Manager

Julie

Head of Client Success Manager

Marc-Antoine

Head of Client Success Manager

Thomas

Head of Client Success Manager

Clara

Lead Client Success Manager

Grégoire

Lead Client Success Manager

Louison

Lead Client Success Manager

Nicolas

Lead Client Success Manager

Thibault

Events Staff Manager

Anthony

Client Success Manager

Brieuc

Client Success Manager

Capucine

Client Success Manager

Clémence

Client Success Manager

Edouard

Client Success Manager

Ezequiel

Client Success Manager

Faustine

Client Success Manager

François

Client Success Manager

Joséphine

Client Success Manager

Maxime

Client Success Manager

Quentin

Client Success Manager

Tristan

Client Success Manager

Thibault

Client Success Manager
Manon

Client Service Manager

Anthony

Lead Client Service Advisor

Aurore

Client Service Advisor

Daniela

Client Service Advisor

Emma

Client Service Advisor

Matthieu

Client Service Advisor

Rima

Client Service Advisor
Alexis

Chief Marketing Officer

Esma

Brand & Event Manager

Ismail

Acquisition Manager

Marieta

Marketing Coordinator
Matthieu

Chief Technical Officer

Bruno

Engineering Manager
David

Chief Product Officer
Laurent

Events Operations Manager

Rebecca

Logistic Supervisor

Moussa

Events Operations Agent

Paul

Events Operations Agent

Romane

Events Operations Agent
Emmanuel

Chief Financial Officer

Valentina

Finance Controller

Daniel

Accounting Manager

Issa

Accounting Executive

Karin

Talent Acquisition Manager
Amandine

Executive VP – Spain

Emily

Chief Operating Officer – Spain

Andrés

Client Success Manager - Spain

Laurent

Country Manager – Switzerland

Adelin

Head of Operations – Switzerland

Florence

Client Success Manager – Switzerland

Cyrill

Client Success Manager – Switzerland

Michela

Client Success Manager – Switzerland

Luca

Senior Business Developper - Switzerland

Romain

Junior Business Developper - Switzerland

Julien

Country Manager - Canada

Juliette

Client Success Manager – Canada

Pauline

Client Success Manager – Canada