Designed by organizers, for organizers
Weezevent is a French start-up created in April 2008.
It launched the first French self-service ticketing platform through online software (Software As A Service) aimed at event organ­izers. Its simple, fast and profes­sional solution is freely accessible and allows organ­izers to create their customized event, to offer tickets, regis­tra­tions or invit­a­tions online, to promote their event, to follow its organ­iz­ation, and finally to handle reception and admission control on the day of the event. Since its inception, Weezevent has among its clients thousands of event organ­izers of all sizes, operating in all fields of event-planning, mostly in Europe, but increas­ingly in Canada as well.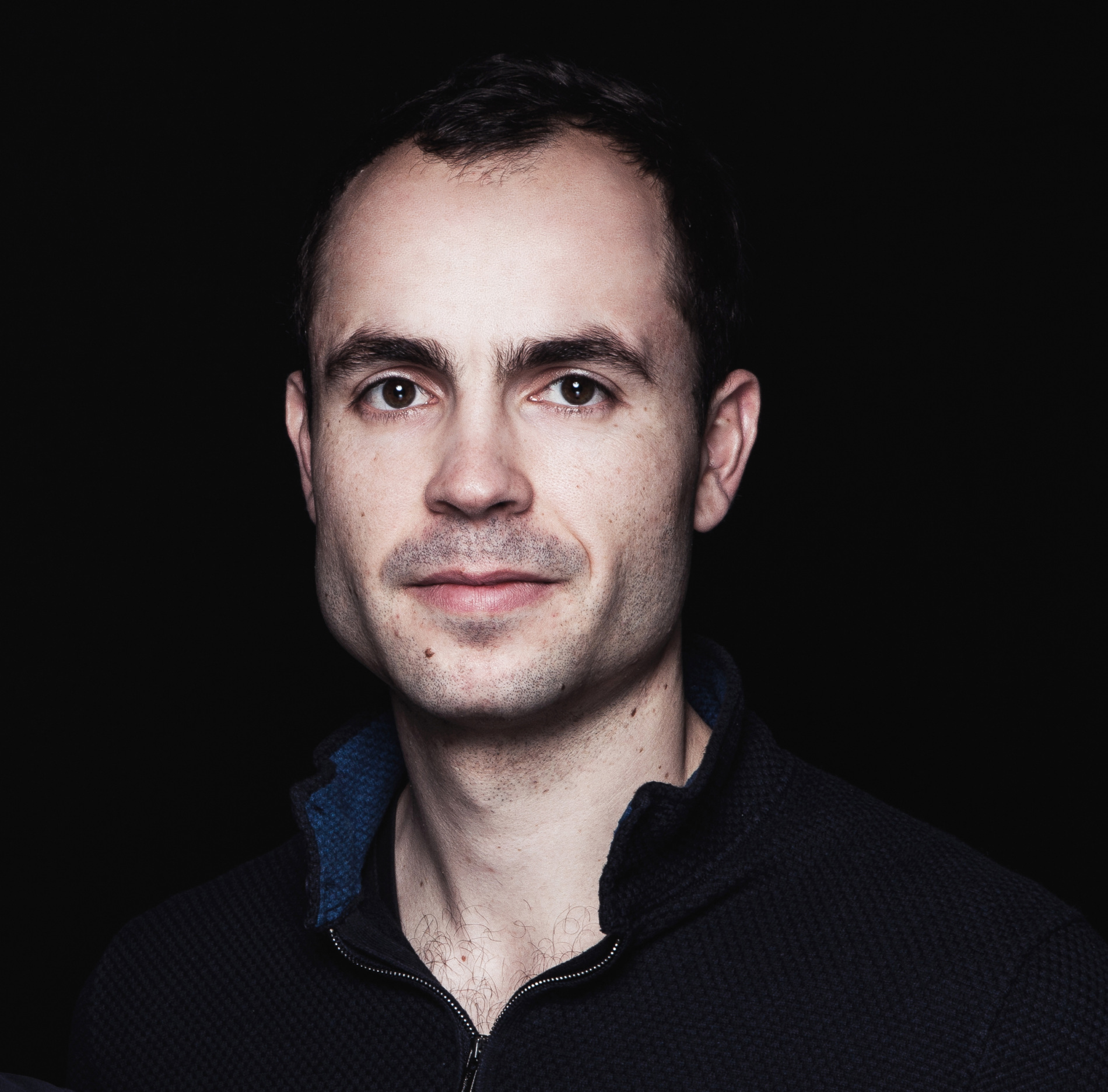 "While, innov­ation is at the heart of our mission, I make sure every day that my mother could use Weezevent."

Pierre-Henri Deballon Cofounder
2006

In the shoes of an organizer

Sébastien and Pierre-Henri become event planners (Vélotour) but cannot find an online regis­tration solution that meets their needs.

2007

There is a gap in the market

Other planners face the same issue. We quit our jobs and Yann Pages joins the team.

2008

Premiere night

We test our beta system at the Concert Européen de La Sorbonne (Sorbonne's European Concert) with an attendance of 1,000+ people.

2009

The first French ticketing self-service platform

We launch the first French ticketing self-service platform and land some big accounts — Patri­monio festival (15,000 attendees) and Polytechnique's student Ball.

2010

Version 2

Win the Innov­ation Grand Price awarded by the city of Paris and launch of version 2 of Weezevent's ticketing system.

2011

Investors put their trust in us.

Interview on the show Télématin on French channel France 2 before managing the Motocross World Champi­onship. Weezevent now integ­rates to Facebook for the sale of the tickets. And we raise a million euros to accel­erate.

2012

1+1=3.

The startup Wooticket joins Weezevent, and its founding team Chris­tophe and Moritz take the lead of out IT. Weezevent launches an access control solution based on a smart­phone app and a profes­sional barcode reader plugged to an iPod.

2013

Ticket office

Launch of the ticket office with a tablet and thermal printer allowing event planners to sell at 360°.

2014

Extenso Technology Fast 500 EMEA

With extraordinary growth, Weezevent wins Deloitte's In Extenso Technology Fast 500 EMEA. Simul­tan­eously, we're crossing the Atlantic and opening an office in the land of our Canadian cousins — Montreal.

2015

Vente-privée

Vente-privée invests with the co-founders while Weezevent and the gods of cashless payment (Arthur, Matthieu and Thomas, the founders of Nemopay) merge to create the first solution offering both ticketing and cashless payment.

2016

50+ festivals adopt the cashless solution!

The European Championship's FanZone rolls out our cashless solution. Thousands of trans­ac­tions are carried out using our devices and our interface.

2017

An intense year.

Weezevent reaches 100,000 event planners and opens offices in London and Madrid.

2018

10 years!

We celeb­rated our 10th Birthday, put 20,000,000 tickets through our system, worked with 35,000 organ­isers, and distributed 2,000,000 NFC cards & wrist­bands.

2019

Hi, Hola, Hallo, Bonjour…

Present in Canada, Spain, the United Kingdom, Switzerland, France… Weezevent is truly inter­na­tional!

2020
We take care of the tech, you take care of the planning!
The Weezevent spirit is to think of a solution suited to your needs. Working with all kinds of event planners allows us to offer a complete and cross-functional solution. Over the years, we have learned to go beyond the limits of ticketing to find solutions to all your challenges. Weezevent's solution was designed by event planners, for event planners.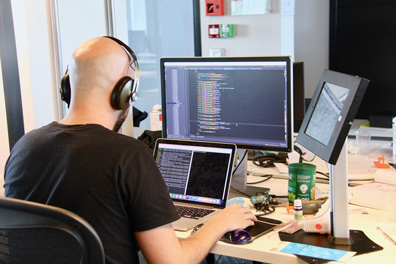 Founders
Pierre-Henri Deballon

Co-Founder & CEO

Pierre-Henri mainly drives Weezevent's strategy, finance, business management and marketing. Pierre-Henri previ­ously worked in business devel­opment and strategy consulting. It was around that time that he came up with the concept for Vélotour, "an unexpected bike ride" gathering 25,000 people each year. A former athlete, Pierre-Henri played profes­sional handball for a year. Since 2008 he supports startups as coach and jury member in compet­i­tions or as a business angel along with Sébastien. Pierre-Henri graduated from ESCP-EAP in entre­pren­eurship and Paris Dauphine University in Economics and Sports Management, where he met Sébastien.

Sébastien Tonglet

Co-Founder & General Manager

Sébastien breaks the rules and follows his intuition to develop Weezevent's activity and product. Sébastien built his career in media and telecom, first in the advert­ising department at NRJ Group then working for Orange's TV business unit. Attracted to projects in launch phase, Sébastien then joined ASSU 2000 Group as a business devel­opment project manager to drive the launch of its web activity and imple­ment­ation on the Spanish market. Around the same time, Sébastien co-founded Vélotour — the first leasure biking event in France — and co-invested with Pierre-Henri in companies they liked. Sébastien graduated from Paris Panthéon-Assas University with a Masters in Marketing and Commu­nic­ation, and from University Paris Dauphine in Economics and Sports Management where he met Pierre-Henri. Furthermore, Sébastien is a former top level athlete in Judo.
The Weez team
"The challenges we face in the events industry are fascinating, and we use innovating technologies outlining a limitless number of groundbreaking applications. Then it all comes alive every day at our clients' events. And that's the most rewarding."
Board
Grégor

Chief Revenue Officer

Alexis

Chief Operating Officer

Léa

Chief Product Officer

Matthieu

Chief Technical Officer

Emmanuel

Chief Financial Officer
Sales
Jean-Baptiste

Sales Manager
Client Success
Thomas

Client Success Officer

Bastien

Client Success Officer

Maeva

Client Success Manager

Loïc

Client Success Manager

Bénédicte

Client Success Manager

Marc-Antoine

Client Success Manager

Antoine

Client Success Manager

Grégoire

Client Success Manager

Clara

Client Success Manager

Julie

Client Success Manager

Maxime

Client Success Manager
Client Service
Clémence

Client Service Advisor

Clément

Client Service Advisor

Aurélie

Client Service Advisor

Sophie

Client Service Advisor
Marketing
Alexis

Chief Marketing Officer

Achille

Communication Manager
Product
Ashdod

Product Owner – WeezTicket

Eléna

Product Owner – WeezTicket

Thaïs

Product Owner – WeezPay

Thomas

Product Owner – WeezTarget

Amélie

Product Owner – WeezAccess
Tech
Julien

Senior Applications Engineer

Florent

Technical Architect

Jo

Lead Developer – WeezTicket

Jean-Philippe

Developer – WeezTicket

César

Developer – WeezTicket

Adrien

Developer – WeezTicket

Alaric

Developer – WeezTicket

Karine

Lead Developer – WeezAccess

Matthieu

Developer – WeezAccess

Vincent

Developer – WeezAccess

Akim

Lead Developer – WeezPay

Andreea

Developer – WeezPay

Amine

Developer – WeezPay

Grégoire

Lead Developer – WeezTarget

Jovana

Developer – WeezTarget

Quentin

Developer – WeezTarget

Alexandre

Developer – WeezTarget
Events Operations
Geoffrey

Events Operations Manager

Pauline

Events Operations Agent

Théo

Events Operations Agent
Finance
Mario

Administrative & Accounting Manager

Lyna

Administrative & Accounting Manager
International
Olly

Country Manager – UK

Julien

Country Manager - Canada

Laurent

Account Manager – Canada

Manon

Client Success Manager - Canada

Amandine

Executive VP – Spain

Emily

Chief Operating Officer – Spain

Marieta

Marketing Coordinator – Spain

Laurent

Country Manager – Switzerland

Sébastien

Account Manager – Switzerland