The Blue Tour 2022 – Weezevent's international tour – is coming to an end, providing an opportunity for us to look back on an extraordinary season.
Many of you will have crossed paths with our team members, who travelled to over 350 events between May and September 2022. This eagerly awaited return was more intense than ever!
Pierre-Henri Deballon, CEO of Weezevent, said: "After two years of interruptions and in a turbulent global context, our teams managed to expand abroad and continue innovating while offering a level of service that is recognised within the sector. Once again, we demonstrated our purpose and are proud of our contribution to your events' return."
Twice as many events as in 2019
We are delighted to have been at your side for the strong recovery of the event sector!
Weezevent was fortunate enough to support 350 large events, nearly twice as many as in the summer of 2019. Organisers were able to offer new formats this year, which the public welcomed with clear enthusiasm. According to data from our ticketing and access control solutions, many events broke their attendance records – including the French festival Les Vieilles Charrues (70k festivalgoers/day) and the Swiss festival Gurtenfestival (80k festivalgoers/day).
These figures are all the more impressive when you remember that summer events weren't guaranteed to take place just a few months earlier! The challenge of adapting to new conditions was faced by organisers and all other actors in the event industry.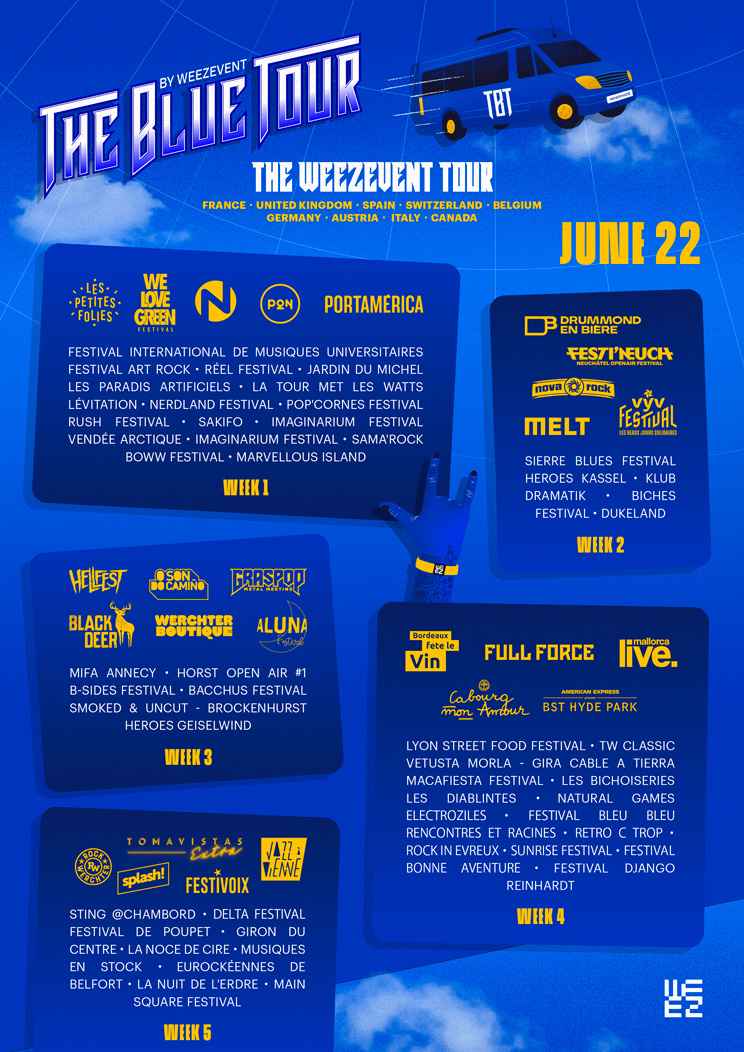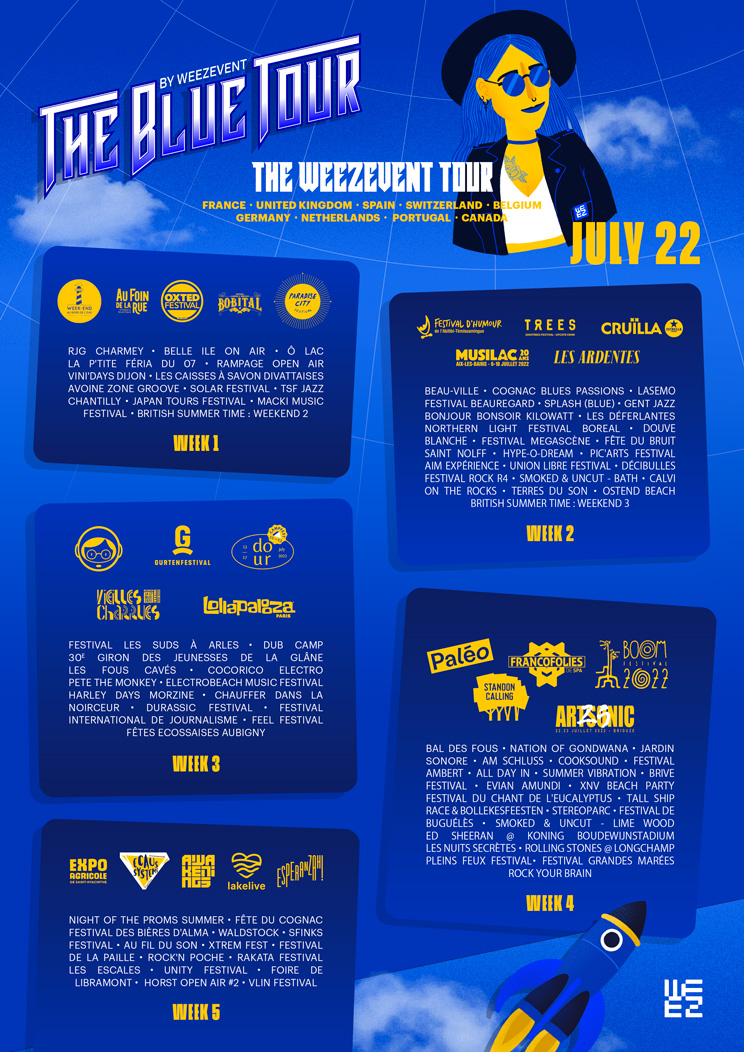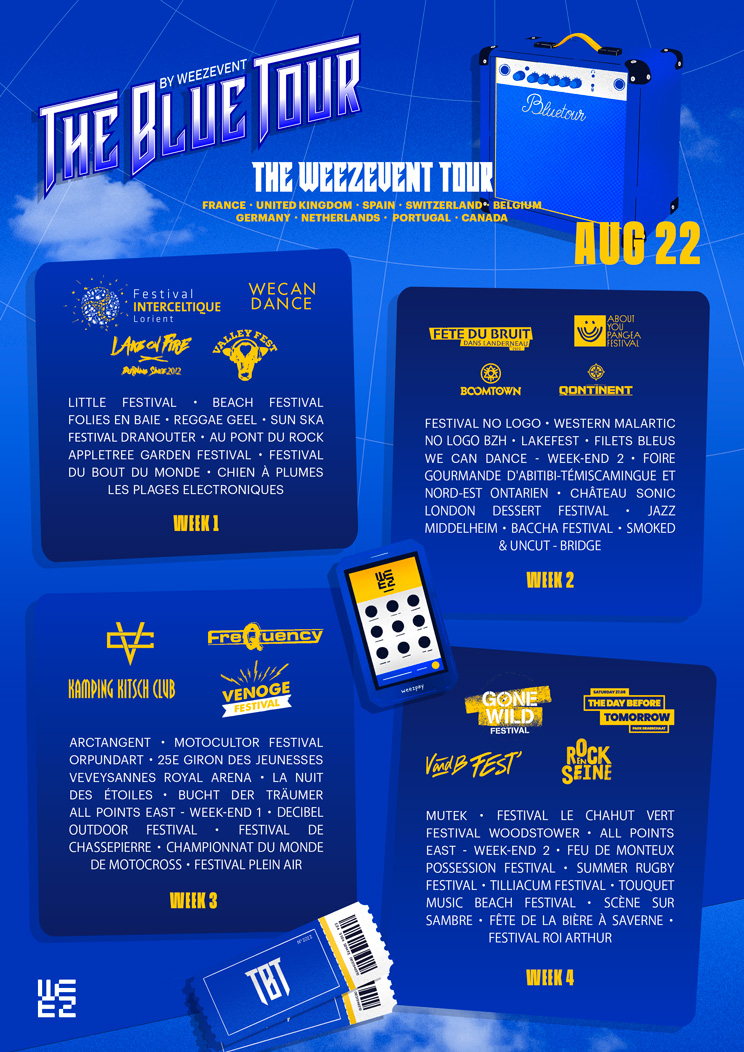 ↑ The biggest festivals supported by Weezevent during summer 2022.↑
At the same time, Weezevent continued to support over 10,000 events of smaller sizes throughout the summer who relied on our self-service ticketing, access control and CRM solutions.
Despite inflation, workforce shortages and supply chain difficulties, the prices of our solutions have remained unchanged throughout Europe. We've chosen to do this to support the event industry in these exceptionally complex times.

Cashless: the great favourite of the summer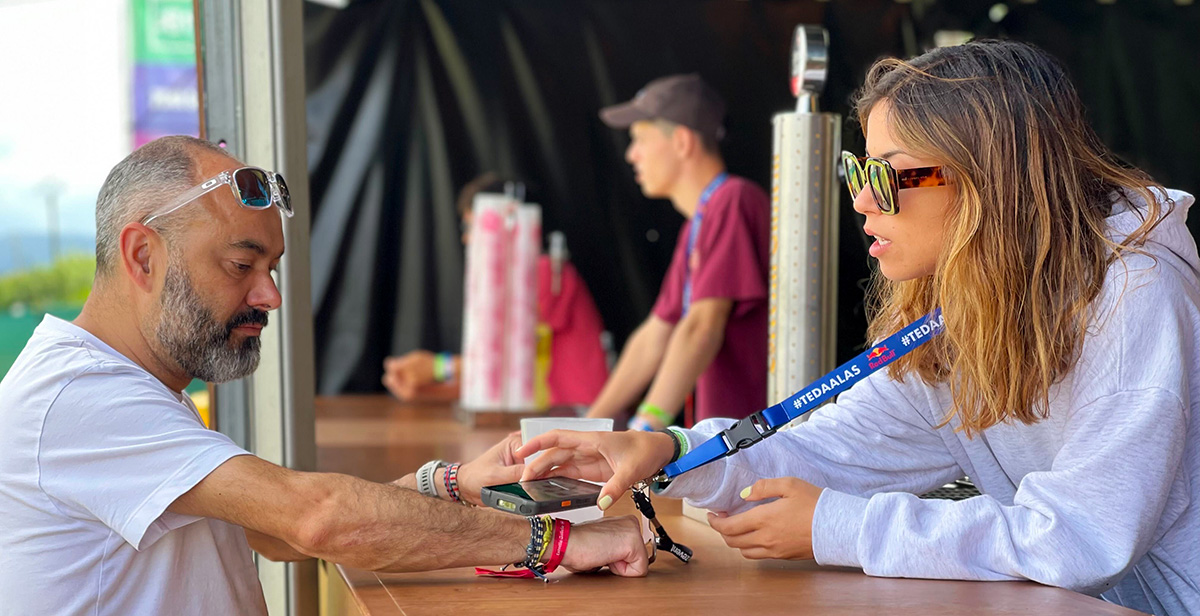 For large events, the trend is definitely towards cashless.
Whether cashless is adopted for security or ease of use, it has won over event organisers, particularly those holding festivals.
Having been continuously developed and improved since 2015, Weezevent's cashless technology is now the most used in Europe. In France, Weezevent supports 90% of cashless events – before, during and after D-Day. For all international events, our teams were present on site to support organisers. Thanks to the training provided by our team members, each service provider and organisation member is able to use our cashless terminals in less than 10 minutes.
To better illustrate the reach of our cashless technology:
At Hellfest 2022, held over 7 days, more than 420,000 attendees were equipped with cashless wristbands, making it the longest and most attended cashless event of the summer.
In total over the season, 5.5 million chips were distributed to attendees – equivalent to the population of Finland!
Weezevent's international activity and team members
Since the merger with the Belgian firm PlayPass, for the first time, Weezevent's activity is equally divided between the international and French markets. This international expansion was made possible thanks to teams established in the heart of our markets across 6 offices: France, Belgium, Switzerland, Spain, the United Kingdom and Canada. This has allowed us to support organisers from 20 different countries.
To meet this need for support, we have strengthened our teams: more than 200 freelancers in the event industry lent a hand to Weezevent's 120 permanent employees. At one point during the peak of activity, 150 team members were supporting the organisers of 26 different events. This was a record for Weezevent and an organisational challenge that we met with great success.
Laurent, Operation Manager, said: "My team worked tirelessly, sometimes night and day, to guarantee the timely delivery of our terminals to the organisers. We are fortunate to have over 6,000 devices, a figure which we should be able to increase for 2024! For us, the season isn't really over, since we're now taking care of a range of events in South America."
Weezevent services in pictures
Go behind the scenes of a record-breaking season for Weezevent with this original documentary.

To access all of our videos and to receive alerts of upcoming ones, subscribe to our YouTube channel.
You can also follow us on Instagram to discover all our photos of different events.
---
We look forward to seeing you in 2023 for a new summer season, which is sure to be just as rich in challenges and fantastic events. Until then, our teams are already working to offer our organisers new features.