Weezevent is on tour!
Come aboard with Weezevent on The Blue Tour: our team mem­bers will be at over 350 events this sum­mer. We are ready to deploy our cash­less, access con­trol and tick­et­ing tech­nolo­gies at your events.
The Blue Tour high­lights those who work behind the scenes to ensure the suc­cess of your events. Check out the web­site to learn more:
🔎 Follow our activities all summer long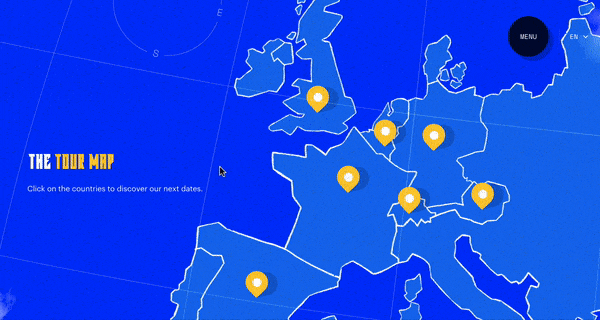 Stay updat­ed with the lat­est news on the tour as we publish:
🌐 Key events of the tour on an inter­ac­tive map
📊 Data on our tick­et­ing and cash­less activity
📸 Pho­tos and videos of our on-site activities
This tour is also an oppor­tu­ni­ty to connect!
Want to dis­cuss with our experts? Learn more about our cash­less deploy­ments? Invi­ta­tions to join us at cer­tain French events are added reg­u­lar­ly and can be request­ed direct­ly from the oper­a­tion's web­site. Come and join us!