Weezevent is on tour!
Come aboard with Weezevent on The Blue Tour: our team members will be at over 350 events this summer. We are ready to deploy our cashless, access control and ticketing technologies at your events.
The Blue Tour highlights those who work behind the scenes to ensure the success of your events. Check out the website to learn more:
🔎 Follow our activities all summer long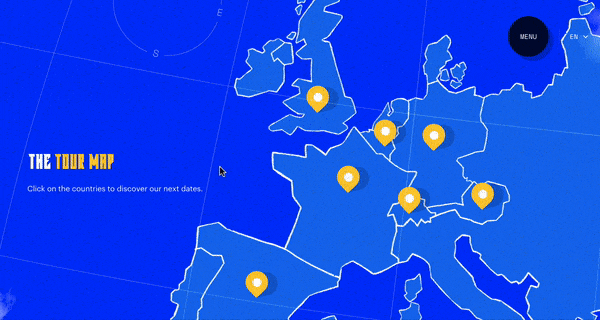 Stay updated with the latest news on the tour as we publish:
🌐 Key events of the tour on an interactive map
📊 Data on our ticketing and cashless activity
📸 Photos and videos of our on-site activities
This tour is also an opportunity to connect!
Want to discuss with our experts? Learn more about our cashless deployments? Invitations to join us at certain French events are added regularly and can be requested directly from the operation's website. Come and join us!