The emergence of Covid-19 has drastically changed the way events are organised. Organisers must find solutions if their events are to take place within the rules set by the authorities and despite the apprehensions of the public. Among all the solutions that have been created, Weezevent offers an allocated and distanced seating system, integrated into your online ticketing system and linked to your access control. Discover the system that was recently put to the test at the Festival Interceltique de Lorient and you too can organise your events in optimal conditions.
Summary
---
1. A comprehensive system with a high-performance tool
In the context of the current health crisis, one of the main concerns of the authorities and attendees is the need for protective measures between people, especially during events held in closed spaces. This means requirements for attendees to be seated, physical distancing, seat spacing, and so on.
With Weezevent, setting up a seat selection system with real-time optimisation of the space between seats is facilitated by a powerful tool — just set your distancing rules according to the specific nature of your venue and Weezevent will apply them. We make sure they're taken into account within your online ticketing system in order to reassure your future attendees and ensure that you're complying with the health measures related to Covid-19.
2. Four essential features
Adjustable distancing:

Determine the number of seats to be disabled to the sides, front and rear when one or more tickets are purchased;

Group bookings:

Allow members of a family or group to sit next to each other by determining the number of seats that can be selected together — usually up to 9 people;

Disabling aisle rows:

Make aisle traffic safer by disabling one or more rows of seats close to the aisle;

Manual activation/disabling:

Disable or activate any seat if necessary.
The tool in action — Used by the Festival Interceltique de Lorient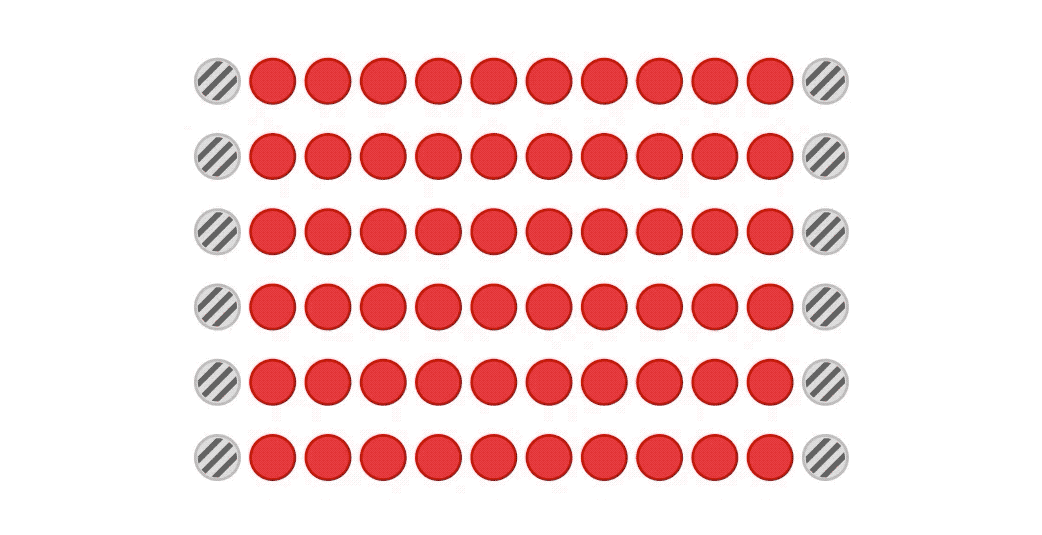 3. The importance of communication
Inform your attendees of how this system works and how many seats they can book in a single order (usually up to 9). Encourage them to come as a group in order to fill your venue as much as possible. This type of arrangement is recommended when you're organising events that are suitable for families or groups. Reassure them — without being over-enthusiastic — by showing the effort you've made to limit the risks associated with Covid-19.
4. An intuitive online and on-site process for attendees
When using your online ticketing system, your attendees simply need to select one or more seats among those available and the tool will optimise your venue's seating in real time. At the time of booking, the seats close to them and which have not been sold will be crossed out, assuring attendees that the distancing will be effective. The number of the chosen seat will be displayed on the ticket, which is sent as soon as the booking is made.
When attendees arrive on site, scan their ticket at the entrance. Direct them to their area and seat using the number on their ticket. If you want to (re)scan tickets at the entrances to the individual areas, create area-specific rates before launching your event so that you can configure access lists for each rate — e.g. Category 1 – Entrance A.
5. Three examples of alternative systems
Some organisers have chosen other arrangements that are better suited to the set-up of their venue, their activities and their audience. Here are three systems that are compatible with Weezevent's solutions and which respect the protective measures required by the authorities:
Group 'sofa' tickets
The organisers of the Noches Mediterráneas concerts in Alicante have prepared their venue to welcome groups of 2 people and 3-4 people on sofas spaced 1.5 m apart. Distancing is automatic thanks to the spacing of sofas on site, meaning that attendees simply need to choose the zone, location and size of the sofa using a classic allocated seating system.
Group 'table' tickets
Attendees of the Tomavistas Extra 2020 in Madrid select the zone, location and size of their table — 2 or 4 people — using a classic allocated seating system. The tables are spaced 1.5 m apart to facilitate online booking without the need for a distanced seating system.
Tickets for unallocated seating
At the Conciertos en el Castillo in Alicante, all seats are 1.5 m apart. Attendees simply use the online ticketing system to choose an area. When they arrive on site, they can choose from among the free seats. This system can be applied to an entire venue or only certain areas, and in addition to the aforementioned systems.
Weezevent's teams are trained in distanced seating tools, and are at your disposal for designing the ideal system for your event together. Contact us to find out more about our solutions for online ticketing, access control, cashless payment and CRM: