The emer­gence of Covid-19 has dras­ti­cal­ly changed the way events are organ­ised. Organ­is­ers must find solu­tions if their events are to take place with­in the rules set by the author­i­ties and despite the appre­hen­sions of the pub­lic. Among all the solu­tions that have been cre­at­ed, Weezevent offers an allo­cat­ed and dis­tanced seat­ing sys­tem, inte­grat­ed into your online tick­et­ing sys­tem and linked to your access con­trol. Dis­cov­er the sys­tem that was recent­ly put to the test at Just for laugh fes­ti­val and you too can organ­ise your events in opti­mal conditions.
Sum­ma­ry
---
1. A comprehensive system with a high-performance tool
In the con­text of the cur­rent health cri­sis, one of the main con­cerns of the author­i­ties and atten­dees is the need for pro­tec­tive mea­sures between peo­ple, espe­cial­ly dur­ing events held in closed spaces. This means require­ments for atten­dees to be seat­ed, phys­i­cal dis­tanc­ing, seat spac­ing, and so on.
With Weezevent, set­ting up a seat selec­tion sys­tem with real-time opti­mi­sa­tion of the space between seats is facil­i­tat­ed by a pow­er­ful tool — just set your dis­tanc­ing rules accord­ing to the spe­cif­ic nature of your venue and Weezevent will apply them. We make sure they're tak­en into account with­in your online tick­et­ing sys­tem in order to reas­sure your future atten­dees and ensure that you're com­ply­ing with the health mea­sures relat­ed to Covid-19.
2. Four essential features
Adjustable dis­tanc­ing:

Deter­mine the num­ber of seats to be dis­abled to the sides, front and rear when one or more tick­ets are purchased;

Group book­ings:

Allow mem­bers of a fam­i­ly or group to sit next to each oth­er by deter­min­ing the num­ber of seats that can be select­ed togeth­er — usu­al­ly up to 9 people;

Dis­abling aisle rows:

Make aisle traf­fic safer by dis­abling one or more rows of seats close to the aisle;

Man­u­al activation/disabling:

Dis­able or acti­vate any seat if necessary.
The tool in action — Used by Just for laugh festival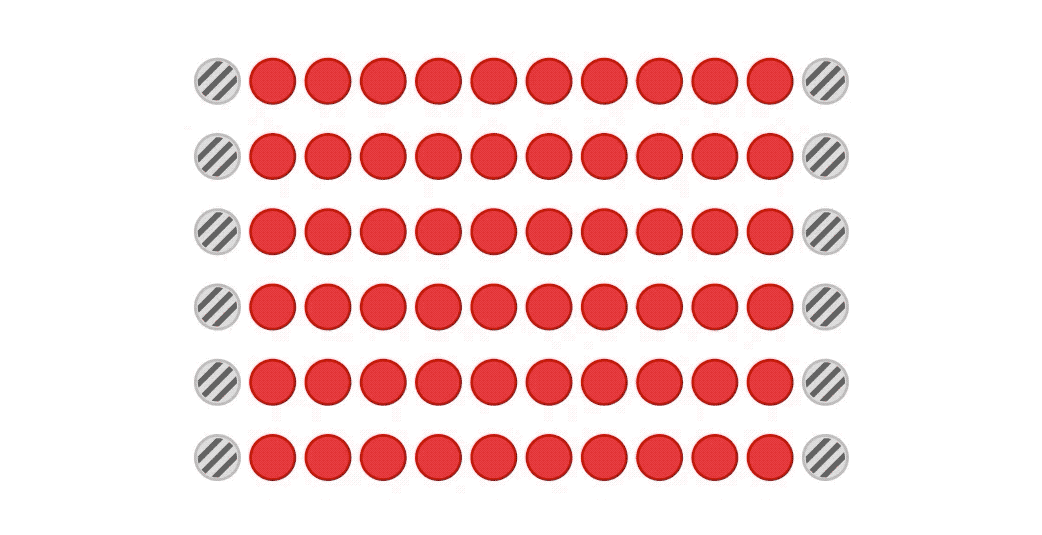 3. The importance of communication
Inform your atten­dees of how this sys­tem works and how many seats they can book in a sin­gle order (usu­al­ly up to 9). Encour­age them to come as a group in order to fill your venue as much as pos­si­ble. This type of arrange­ment is rec­om­mend­ed when you're organ­is­ing events that are suit­able for fam­i­lies or groups. Reas­sure them — with­out being over-enthu­si­as­tic — by show­ing the effort you've made to lim­it the risks asso­ci­at­ed with Covid-19.
4. An intuitive online and on-site process for attendees
When using your online tick­et­ing sys­tem, your atten­dees sim­ply need to select one or more seats among those avail­able and the tool will opti­mise your venue's seat­ing in real time. At the time of book­ing, the seats close to them and which have not been sold will be crossed out, assur­ing atten­dees that the dis­tanc­ing will be effec­tive. The num­ber of the cho­sen seat will be dis­played on the tick­et, which is sent as soon as the book­ing is made.
When atten­dees arrive on site, scan their tick­et at the entrance. Direct them to their area and seat using the num­ber on their tick­et. If you want to (re)scan tick­ets at the entrances to the indi­vid­ual areas, cre­ate area-spe­cif­ic rates before launch­ing your event so that you can con­fig­ure access lists for each rate — e.g. Cat­e­go­ry 1 — Entrance A.
5. Three examples of alternative systems
Some organ­is­ers have cho­sen oth­er arrange­ments that are bet­ter suit­ed to the set-up of their venue, their activ­i­ties and their audi­ence. Here are three sys­tems that are com­pat­i­ble with Weezevent's solu­tions and which respect the pro­tec­tive mea­sures required by the authorities:
Group 'sofa' tickets
The SAT in Mon­tre­al have pre­pared their venue to wel­come groups of 2 to 4 peo­ple on sofas spaced 1.5 m apart. Dis­tanc­ing is auto­mat­ic thanks to the spac­ing of sofas on site, mean­ing that atten­dees sim­ply need to choose the zone, loca­tion and size of the sofa using a clas­sic allo­cat­ed seat­ing system.
Group 'table' tickets
If they rather choose a table, atten­dees of the SAT select the zone, loca­tion and size of their table — 2, 3 or 4 peo­ple — using a clas­sic allo­cat­ed seat­ing sys­tem. The tables are spaced 1.5 m apart to facil­i­tate online book­ing with­out the need for a dis­tanced seat­ing system.
Tickets for unallocated seating
At the Fes­ti­val de Musique Émer­gente in Que­bec, all seats are 1.5 m apart. Atten­dees sim­ply use the online tick­et­ing sys­tem to choose a con­cert. When they arrive on site, they can choose from among the free seats. This sys­tem can be applied to an entire venue or only cer­tain areas, and in addi­tion to the afore­men­tioned systems.
Weezevent's teams are trained in dis­tanced seat­ing tools, and are at your dis­pos­al for design­ing the ide­al sys­tem for your event togeth­er. Con­tact us to find out more about our solu­tions for online tick­et­ing, access con­trol, cash­less pay­ment and CRM: