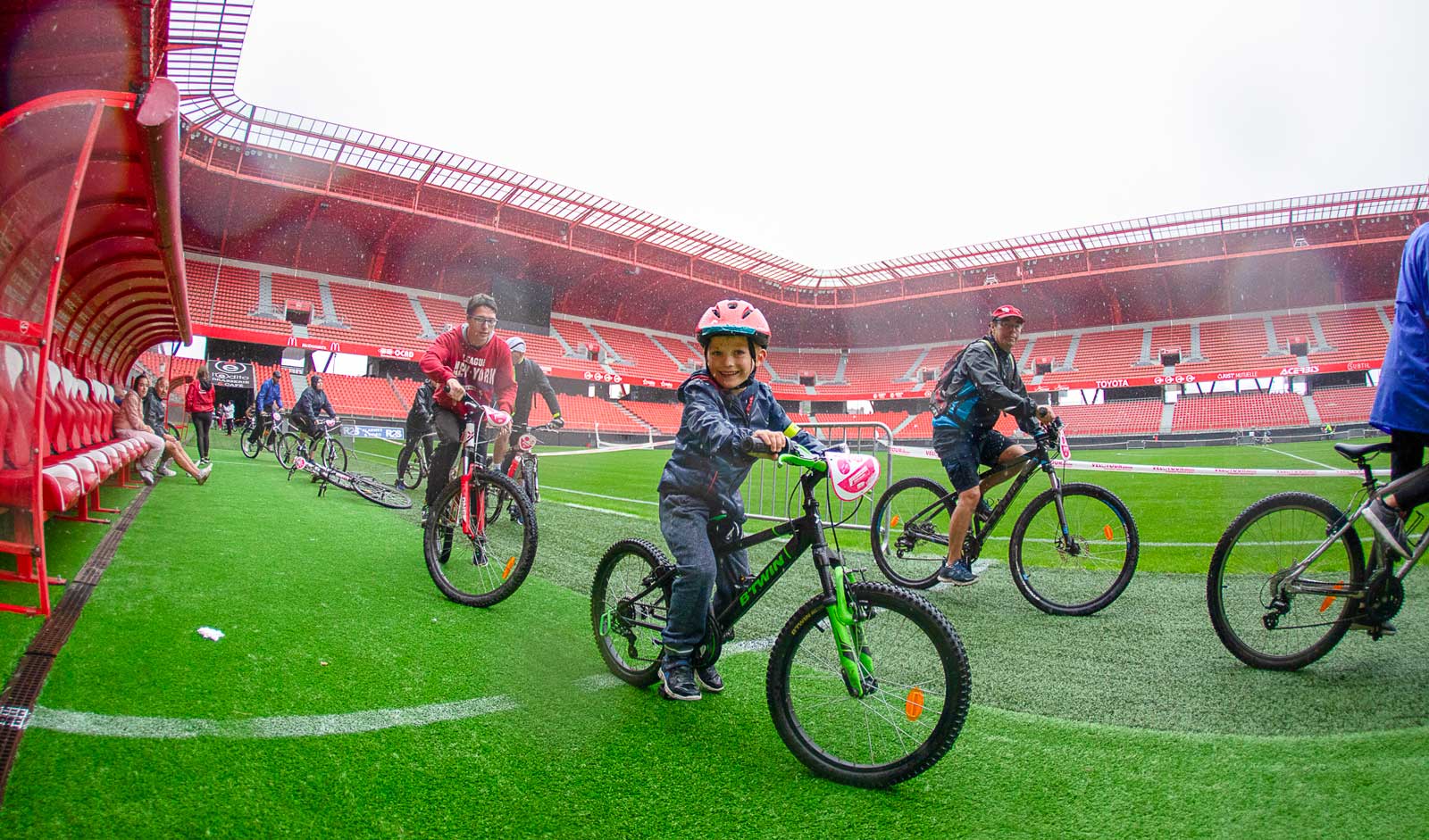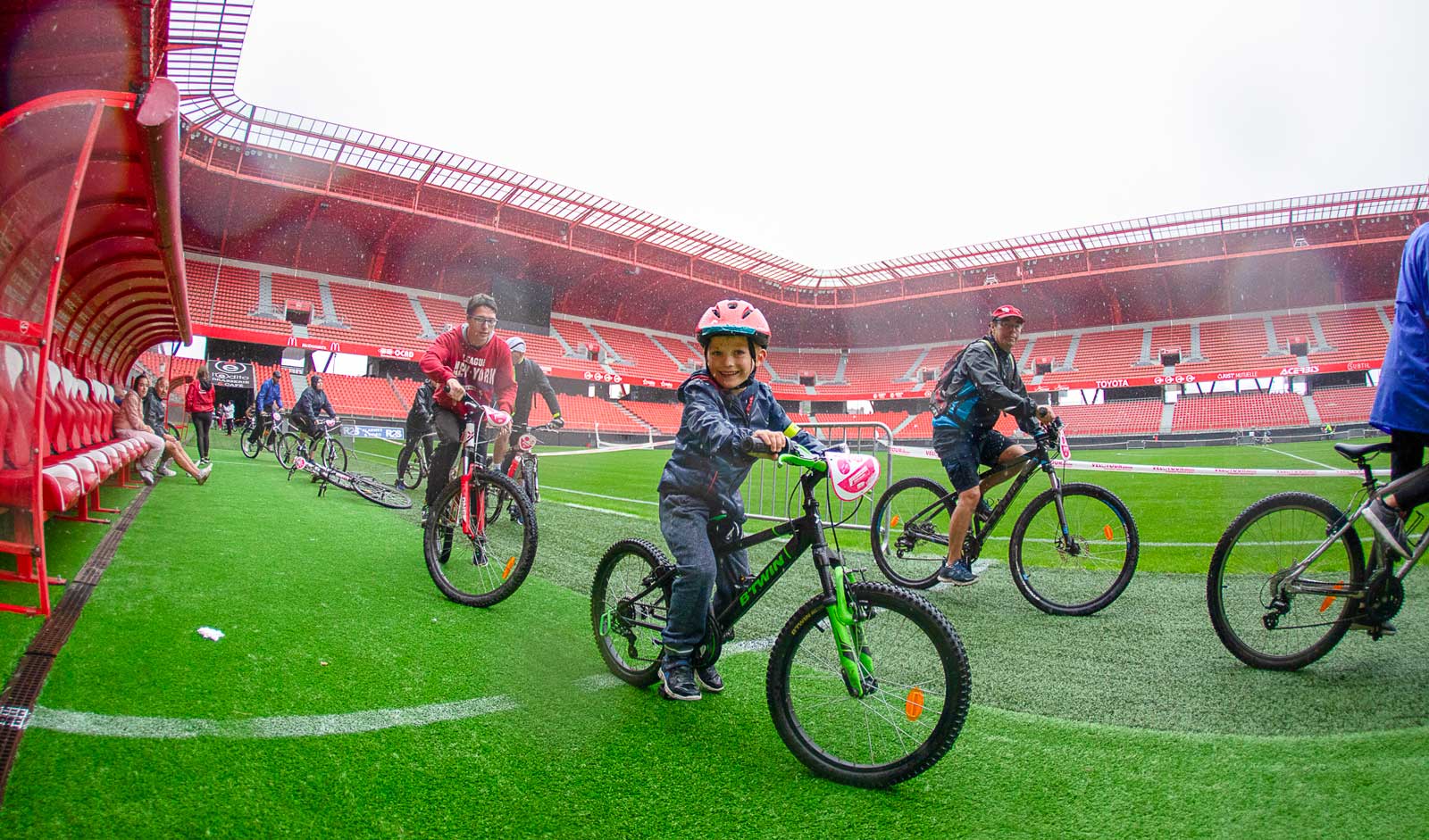 Vélotour
Vélotour: Improving customer relations with a CRM tool tailored to events communication.
Vélotour has chosen WeezTarget for communicating with its attendees, syncing its ticketing data in real time, measuring the results of its marketing campaigns, and developing innovative strategies for building loyalty.

236

campaigns sent.

14

dynamic campaigns scheduled.

60%

of attendees return the following year.

70,000

contacts.
Cre­at­ed in Dijon in 2006, Vélo­tour takes place in 9 towns and cities across France and brings togeth­er 5,000 atten­dees per event. Its con­cept is orig­i­nal: (re)discover a town or city in an unusu­al way by cycling into sports venues, cul­tur­al sites, admin­is­tra­tive build­ings, and more.
Communicating effectively with the Vélotour community.
Organ­is­ing 9 unusu­al cycle routes, each bring­ing togeth­er 5,000 atten­dees, requires com­mu­ni­cat­ing a large amount of infor­ma­tion at dif­fer­ent times through­out the event. This includes cov­er­ing the launch of the tick­et­ing ser­vice, prac­ti­cal infor­ma­tion, the announce­ment of the route's stages, includ­ing sub­se­quent changes and so on. Since ear­ly 2019, Vélo­tour has used Weez­Tar­get in order to send out over 200 cam­paigns per year to its attendees.
Build­ing loy­al­ty is a key issue for Vélo­tour, which will see 60% of its atten­dees at future edi­tions. In addi­tion, 20% of those reg­is­tered have done so fol­low­ing the rec­om­men­da­tions of their friends and fam­i­ly. With around 20 cam­paigns per event, Vélo­tour has, for exam­ple, sched­uled some for each new per­son reg­is­tered. An email is auto­mat­i­cal­ly sent to them 24 hours after a pur­chase so that they can invite their friends to attend the Vélo­tour with them in the cho­sen town or city.
Connecting its ticketing system and CRM to update its attendee database in real time.
With Weez­Tar­get, Vélotour's attendee data­base is updat­ed in real time with­in its CRM through the sync­ing of its tick­et­ing data. The organ­is­er can there­fore com­mu­ni­cate with its audi­ences in just a few clicks using an inter­face that brings togeth­er all the essen­tial fea­tures, includ­ing seg­men­ta­tion, page lay­out, sched­ul­ing and more. It no longer has to car­ry out any con­tact import/export oper­a­tions, and the risk of asso­ci­at­ed errors is reduced to zero.
Vélo­tour can eas­i­ly con­tact its atten­dees in the event of a sud­den sched­ule change. For instance, in 2019, com­mu­ni­ca­tion around an event that was can­celled due to bad weath­er was han­dled in record time. WeezTarget's pre­cise and intu­itive seg­men­ta­tion then made it pos­si­ble to send a dif­fer­ent email to atten­dees who had already been scanned on site before the need to can­cel had arisen.
Sending optimisation, ultra-precise segmentation and faster handling.
WeezTarget's advanced seg­men­ta­tion has led Vélo­tour to com­mu­ni­cate more often and more effi­cient­ly. Vélo­tour mul­ti­plies its mar­ket­ing cam­paigns with­out increas­ing its human resources.
For exam­ple, the organ­is­er can choose to send reg­u­lar email cam­paigns to just a few hun­dred peo­ple, from a total con­tact data­base that exceeds 70,000. This would have been unimag­in­able with its pre­vi­ous CRM solu­tion. It also means that the entire team saves time, with all mem­bers able to take con­trol of the solu­tion.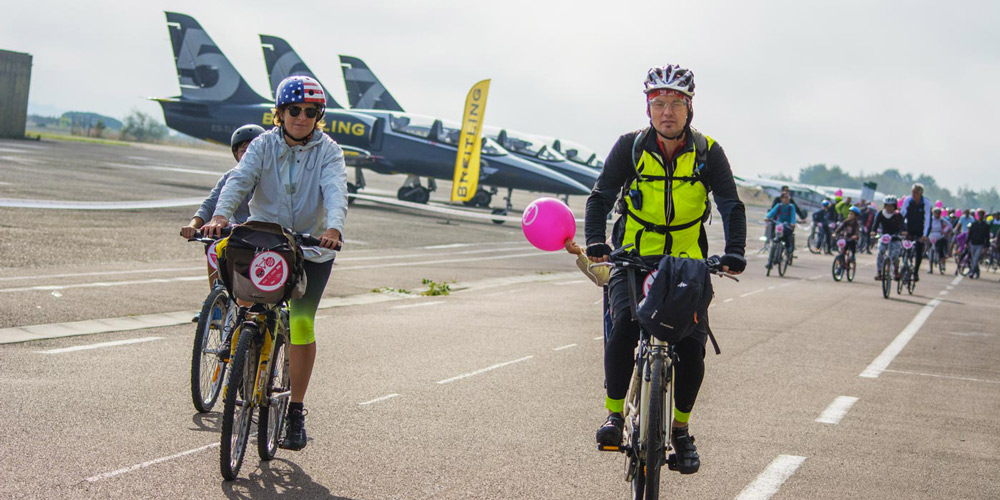 Measuring and increasing the return on investment of its marketing campaigns.
Vélo­tour is able to mea­sure its sales results obtained after send­ing out newslet­ters and upload­ing Face­book pub­li­ca­tions online with­out a devel­op­er or mar­ket­ing expert. The organ­is­er knows the return on its invest­ment and can adapt its com­mu­ni­ca­tion accordingly.
Pre­cise seg­men­ta­tion allows Vélo­tour to focus its efforts on more rel­e­vant seg­ments and tar­get its audi­ences more accu­rate­ly, thus opti­mis­ing the rev­enue gen­er­at­ed by each cam­paign.
Developing innovative strategies for building loyalty and maintaining a close relationship with its community.
The more Vélo­tour com­mu­ni­cates with its atten­dees, the bet­ter it under­stands their needs. The organ­is­er there­fore imag­ines new ways to tar­get its com­mu­ni­ca­tion in order to inter­act with just those who are inter­est­ed in the infor­ma­tion sent out.
This means that on the event day, Vélo­tour can send two dif­fer­ent mes­sages to atten­dees who are sched­uled to leave at dif­fer­ent times. Weath­er con­di­tions, cater­ing, and prac­ti­cal infor­ma­tion may vary from one group to anoth­er. Send­ing two dif­fer­ent mes­sages allows Vélo­tour to broad­cast only essen­tial infor­ma­tion, ensur­ing that audi­ences can bet­ter digest each mes­sage and thus be more sat­is­fied with the com­mu­ni­ca­tion they receive.
Our success stories
Discover our greatest successes.