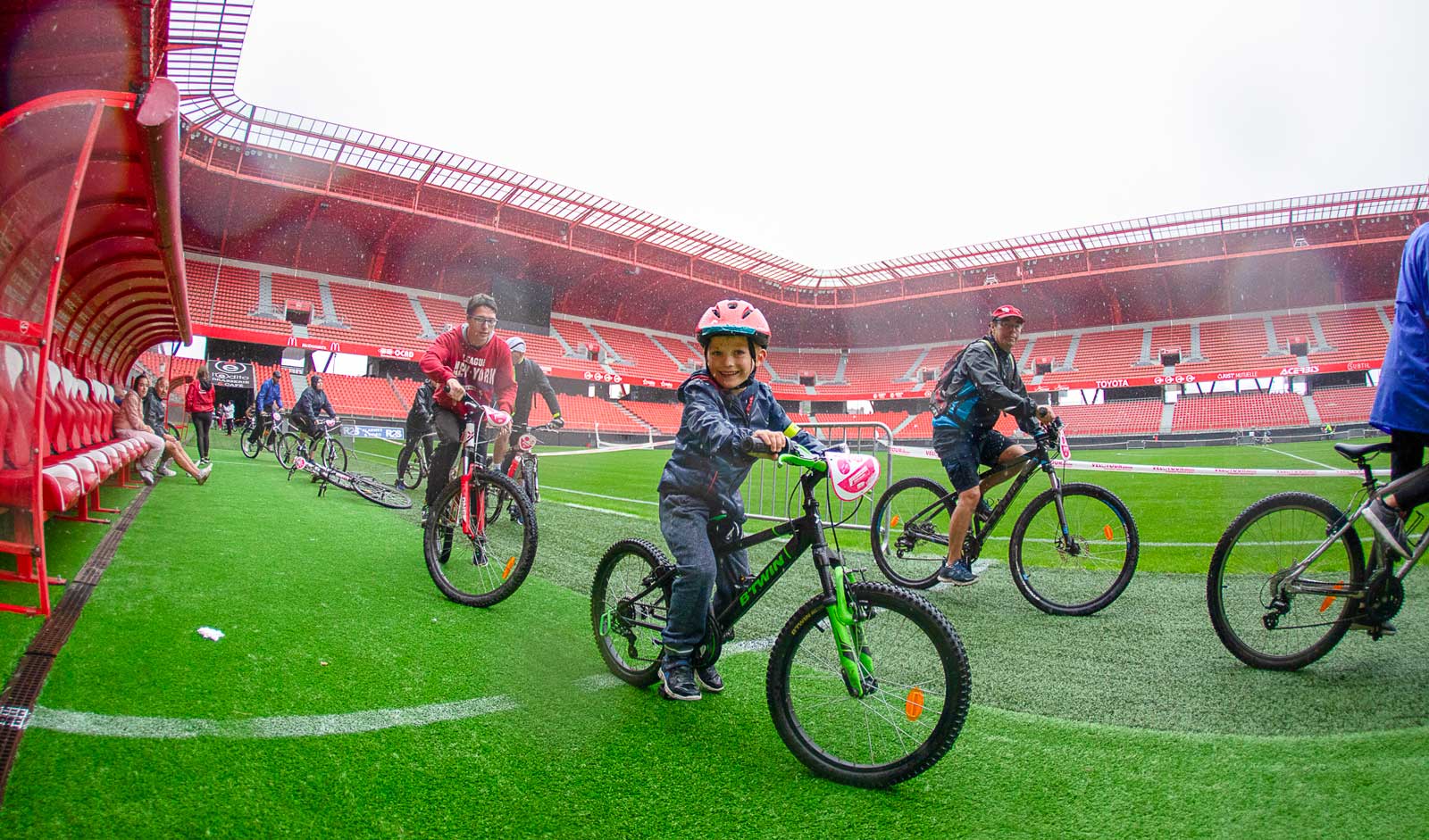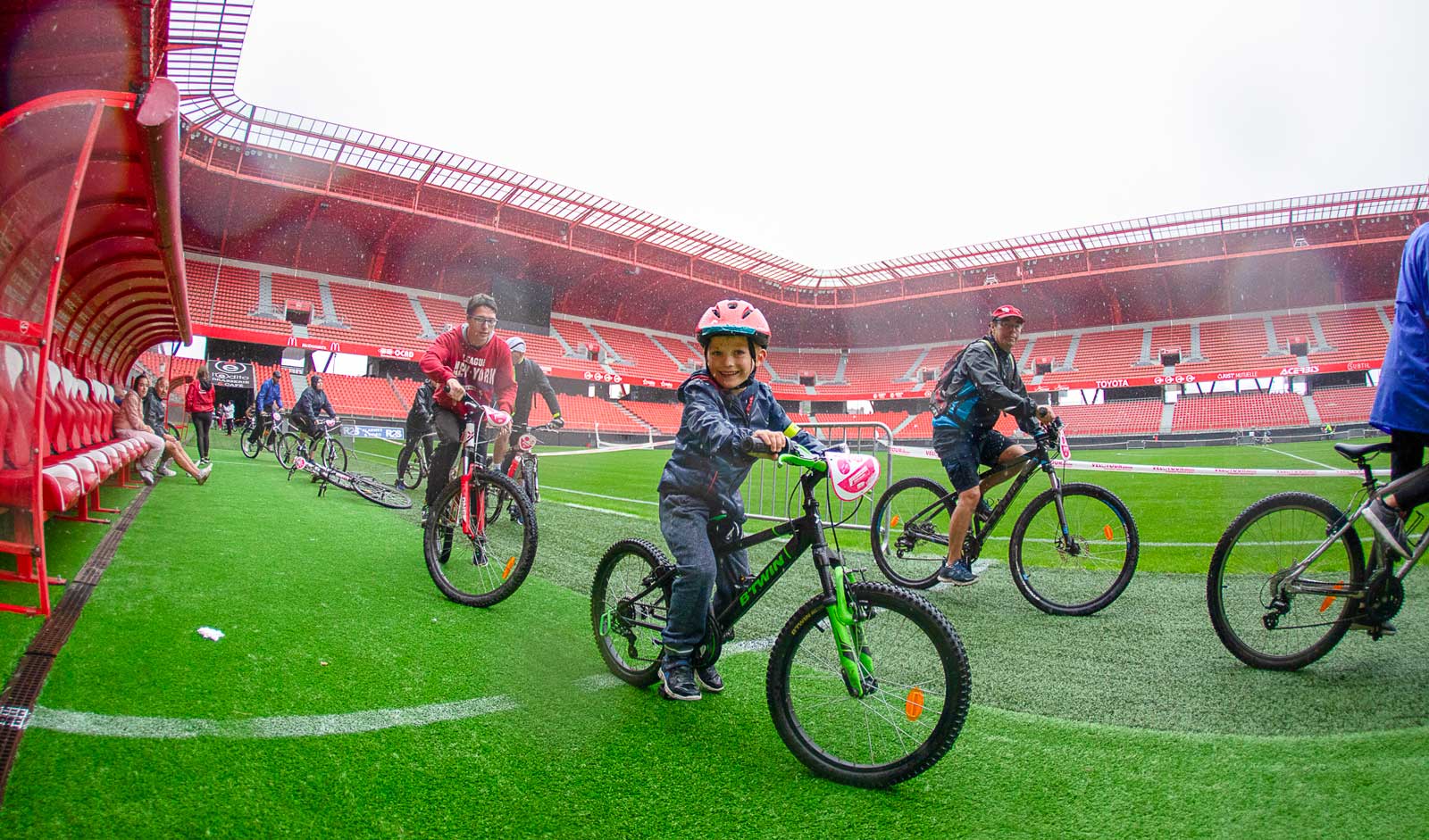 Vélotour
Vélotour: Improving customer relations with a CRM tool tailored to events communication.
Vélotour has chosen WeezTarget for communicating with its attendees, syncing its ticketing data in real time, measuring the results of its marketing campaigns, and developing innovative strategies for building loyalty.

236

campaigns sent.

14

dynamic campaigns scheduled.

60%

of attendees return the following year.

70,000

contacts.
Created in Dijon in 2006, Vélotour takes place in 9 towns and cities across France and brings together 5,000 attendees per event. Its concept is original: (re)discover a town or city in an unusual way by cycling into sports venues, cultural sites, administrative buildings, and more.
Communicating effectively with the Vélotour community.
Organising 9 unusual cycle routes, each bringing together 5,000 attendees, requires communicating a large amount of information at different times throughout the event. This includes covering the launch of the ticketing service, practical information, the announcement of the route's stages, including subsequent changes and so on. Since early 2019, Vélotour has used WeezTarget in order to send out over 200 campaigns per year to its attendees.
Building loyalty is a key issue for Vélotour, which will see 60% of its attendees at future editions. In addition, 20% of those registered have done so following the recommendations of their friends and family. With around 20 campaigns per event, Vélotour has, for example, scheduled some for each new person registered. An email is automatically sent to them 24 hours after a purchase so that they can invite their friends to attend the Vélotour with them in the chosen town or city.
Connecting its ticketing system and CRM to update its attendee database in real time.
With WeezTarget, Vélotour's attendee database is updated in real time within its CRM through the syncing of its ticketing data. The organiser can therefore communicate with its audiences in just a few clicks using an interface that brings together all the essential features, including segmentation, page layout, scheduling and more. It no longer has to carry out any contact import/export operations, and the risk of associated errors is reduced to zero.
Vélotour can easily contact its attendees in the event of a sudden schedule change. For instance, in 2019, communication around an event that was cancelled due to bad weather was handled in record time. WeezTarget's precise and intuitive segmentation then made it possible to send a different email to attendees who had already been scanned on site before the need to cancel had arisen.
Sending optimisation, ultra-precise segmentation and faster handling.
WeezTarget's advanced segmentation has led Vélotour to communicate more often and more efficiently. Vélotour multiplies its marketing campaigns without increasing its human resources.
For example, the organiser can choose to send regular email campaigns to just a few hundred people, from a total contact database that exceeds 70,000. This would have been unimaginable with its previous CRM solution. It also means that the entire team saves time, with all members able to take control of the solution.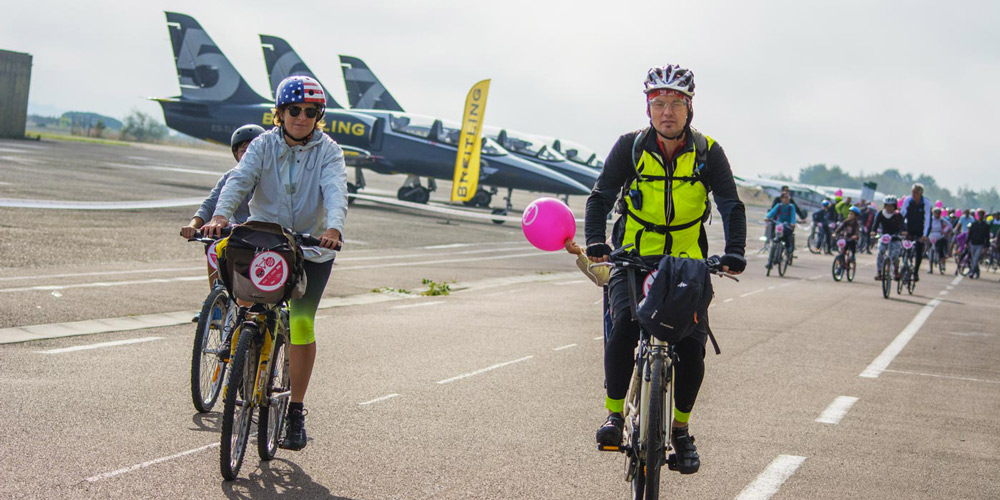 Measuring and increasing the return on investment of its marketing campaigns.
Vélotour is able to measure its sales results obtained after sending out newsletters and uploading Facebook publications online without a developer or marketing expert. The organiser knows the return on its investment and can adapt its communication accordingly.
Precise segmentation allows Vélotour to focus its efforts on more relevant segments and target its audiences more accurately, thus optimising the revenue generated by each campaign.
Developing innovative strategies for building loyalty and maintaining a close relationship with its community.
The more Vélotour communicates with its attendees, the better it understands their needs. The organiser therefore imagines new ways to target its communication in order to interact with just those who are interested in the information sent out.
This means that on the event day, Vélotour can send two different messages to attendees who are scheduled to leave at different times. Weather conditions, catering, and practical information may vary from one group to another. Sending two different messages allows Vélotour to broadcast only essential information, ensuring that audiences can better digest each message and thus be more satisfied with the communication they receive.
Our success stories
Discover our greatest successes.