A hybrid event is an event that com­bines the com­po­nents of a live, in-per­son event and a vir­tu­al event. The ben­e­fits of this style of event include increased reach, greater engage­ment, and improved Return on Invest­ment (ROI).
This arti­cle looks at how to organ­ise a hybrid event allow­ing you to ben­e­fit from the points men­tioned above and take advan­tage of enhanced flexibility.
Summary:
1. Plan the number of attendees expected
In order to plan your event cor­rect­ly, it is impor­tant to have a good idea of the num­ber of par­tic­i­pants expect­ed. It is impor­tant to set up dif­fer­ent tick­et types in your online tick­et­ing soft­ware : one for in-per­son atten­dees and one for vir­tu­al participants.
2. Plan a balanced agenda
The chal­lenge with hybrid events is that you'll be pre­sent­ing to two dif­fer­ent audi­ences — in-per­son atten­dees and vir­tu­al par­tic­i­pants. Each group has dif­fer­ent needs and expec­ta­tions from the event. How­ev­er, in order for a hybrid event to be suc­cess­ful, it is impor­tant to sat­is­fy both audiences.
In-person attendees
In-per­son atten­dees are like­ly to be more engaged as they have invest­ed time and mon­ey into trav­el­ing to the event. Fur­ther­more, being at the loca­tion of the event tends to help peo­ple stay focused and be more present in the moment.
The mere fact that they showed up in per­son to your event is a def­i­nite sign you already have their atten­tion — and they're will­ing to com­mit their time to you. Whilst get­ting their atten­tion is easy, main­tain­ing this through­out is more of a challenge.
There­fore, pro­vid­ing con­tent that holds their inter­est is essen­tial. Some great ways of doing this include:
Define what they want - They may want to lis­ten to spe­cif­ic speak­ers, learn more about your ser­vices, under­stand your mis­sion bet­ter, or have oth­er spe­cif­ic needs. Find out what their rea­son is and tai­lor your event to deliver.
Offer an exclu­sive ses­sion - Record the con­tent. At the end of the event you can add extra val­ue by offer­ing the record­ing to all attendees.
Hire enter­tain­ment - It keeps atten­dees engaged. You could have dancers, magi­cians, or stand-up come­di­ans deliv­er short per­for­mances rel­e­vant to your event or brand.
Virtual participants
Vir­tu­al par­tic­i­pants are slight­ly more dif­fi­cult to engage with and it is high­ly like­ly that atten­dees are mul­ti­task­ing when watch­ing your event.
As a result, keep­ing them engaged can be chal­leng­ing — chal­leng­ing, but not impos­si­ble. That's why it's also impor­tant to define what they want and give it to them.
Here are some tips:
Keep con­tent short and eas­i­ly digestible - Make it use­ful, rel­e­vant, and infor­ma­tive. Their remote set­ting offers mul­ti­ple distractions.
Use polls - Online Polls allow you to inter­act with the par­tic­i­pants dur­ing the event. Short quizzes will do this too.
Opti­mise for mobile use - If they can eas­i­ly switch from a com­put­er or lap­top to their mobile phones then they'll have one less rea­son to miss out on parts of your event.
3. Create a buzz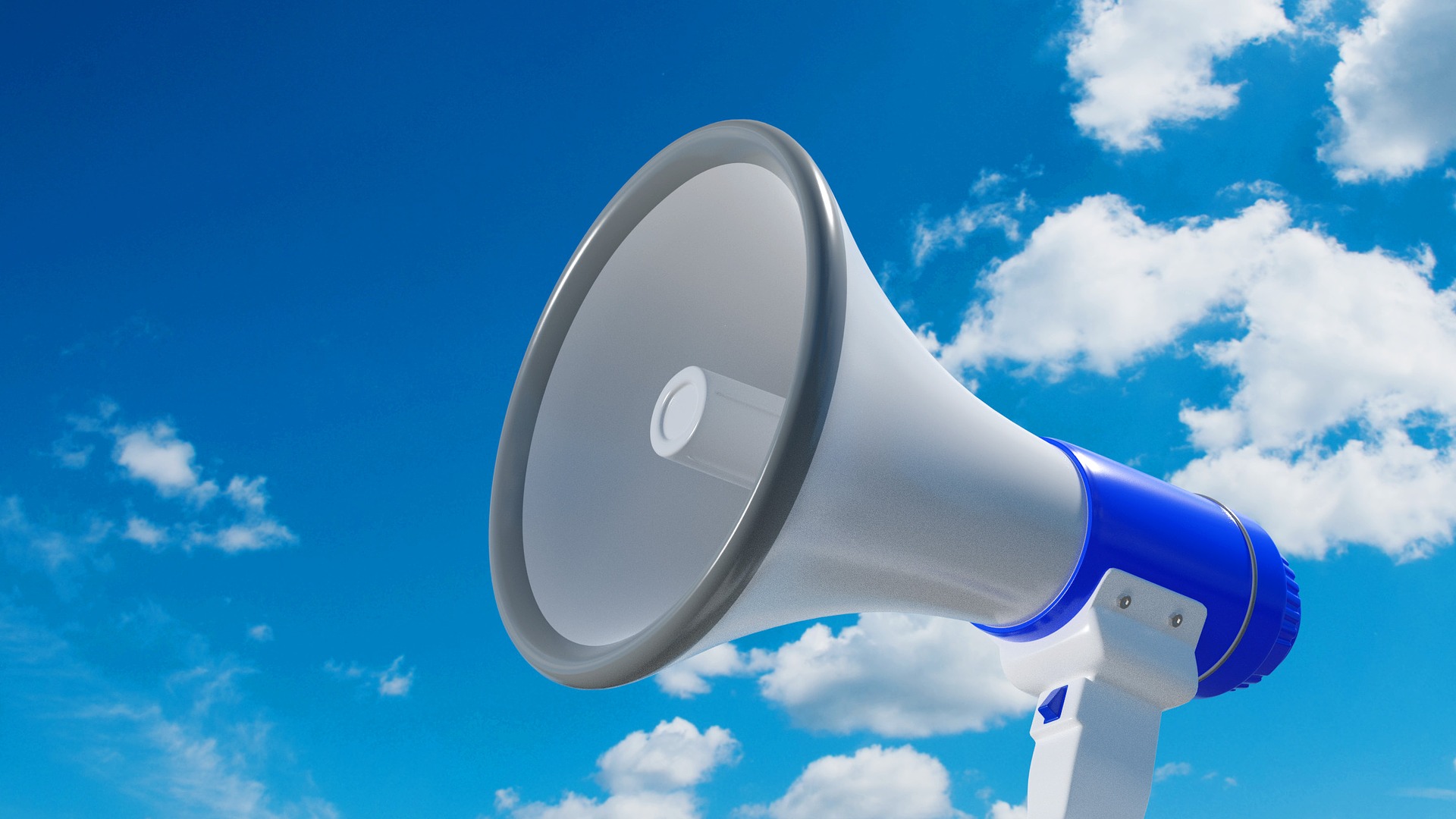 Mar­ket­ing is so impor­tant for a hybrid event because it gives you the oppor­tu­ni­ty to grow your event and ensure the peo­ple who would like to attend know it is hap­pen­ing. It increas­es brand and prod­uct aware­ness, boosts cus­tomer loy­al­ty, and gen­er­ates leads. It also allows you to build last­ing rela­tion­ships with your attendees.
To cre­ate a buzz around your event con­sid­er these use­ful mar­ket­ing strategies:
Email mar­ket­ing — Emails are one of the most effec­tive ways of direct­ly reach­ing out to tar­gets. To max­imise their impact, craft strik­ing con­tent, per­son­alised sub­ject lines and com­pelling call-to-actions (CTAs). To do this, you can use a CRM.
Social media mar­ket­ing — Find out the social media plat­form where the major­i­ty of your tar­get audi­ence engages with and con­nect with them there.
Con­tent mar­ket­ing — Opti­mise your con­tent to deliv­er the most impor­tant mes­sages about your event. This includes announce­ments of speak­ers, details for reg­is­tra­tion and an out­line of top­ics covered.
While research has shown that the above-men­tioned mar­ket­ing strate­gies has worked won­ders for mar­keters, there's no say­ing they'll have the same pos­i­tive impact on you. The only way you can guar­an­tee they'll also work won­ders for you is to use Key Per­for­mance Indi­ca­tors (KPIs).
Here are the KPIs to monitor:
Email open rate - Strive to go beyond the aver­age open rate of 16.97%. In addi­tion to the email mar­ket­ing strate­gies dis­cussed, effec­tive strate­gies cre­ate curios­i­ty and improve demo­graph­ic targeting.
Click-through rate (CTR) - This refers to the per­cent­age of clicks of an email. If it's high, it indi­cates right demo­graph­ic tar­get­ing, cap­ti­vat­ing CTA, and excel­lent email content.
Social media engage­ment - This describes the effec­tive­ness of your com­mu­ni­ca­tion with your tar­get audience's online com­mu­ni­ty. The more engaged peo­ple are with you on social media, the high­er their inter­est is in your event.
Social media shares - This refers to the num­ber of times peo­ple share your con­tent on social media. A high num­ber of social media shares is ben­e­fi­cial for you — it increas­es the num­ber of peo­ple who want to attend your event.
Con­ver­sion rate - This refers to how many peo­ple reg­is­tered for your event through your mar­ket­ing approach.
4. Ask for event feedback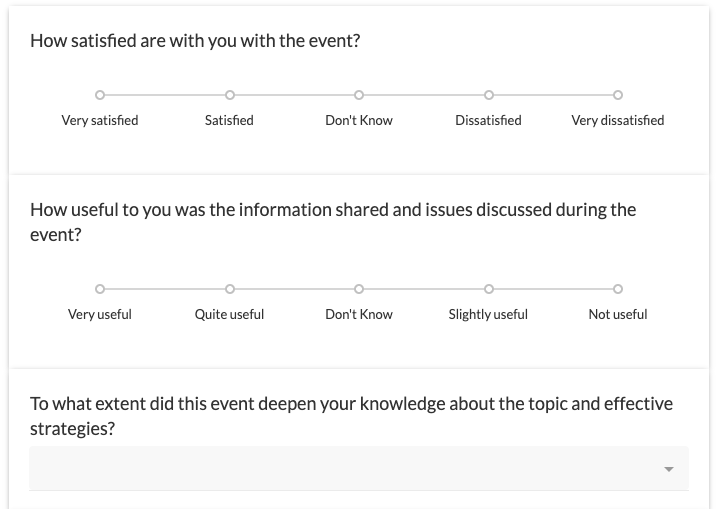 source : https://paperform.co/templates/event-evaluation-form/
Get­ting feed­back is incred­i­bly impor­tant. It not only tells you how atten­dees felt about the event, but it also helps you under­stand what you can do bet­ter for future events.
Here are some ways of gath­er­ing feedback:
Feed­back forms - Via email, send your tar­get audi­ence a set of ques­tions. Most ques­tions should have mul­ti­ple choice answers. How­ev­er, be sure to include a ques­tion that allows them to give open-end­ed answers too.
Net Pro­mot­er Score (NPS) sur­veys - Also via email, ask your audi­ence to rate your event. NPS sur­veys are effec­tive because they're sim­ple to complete.
Phone calls - Hav­ing con­ver­sa­tions with your tar­get audi­ence is a sure­fire way of under­stand­ing them. Lis­ten to the tone of their voice and their choice of words to get a sense of how they feel about your event.
To ensure that you'll be receiv­ing the cor­rect feed­back, ask these questions:
Were you sat­is­fied with the event?
Was the event easy to navigate?
What were your favorite moments?
Did the event meet your expectations?
What could be improved upon?
Would you attend future events?
5. Conclusion
Orga­niz­ing hybrid events isn't so sim­ple. How­ev­er, it's not rock­et sci­ence either.
As dis­cussed above, you need to be mind­ful that you're organ­is­ing an event that caters to two types of peo­ple. And if you're plan­ning to organ­ise a hybrid event the sec­ond (or third or fourth…) time around, don't for­get to ask for event feedback.
---
Author Bio:
Rebec­ca DiCioc­cio is the Mar­ket­ing Man­ag­er at Paper­form. Out­side of work, Rebec­ca can be found explor­ing the out­doors or with a book in hand. Rebecca's back­ground in copy­writ­ing and keen inter­est in SEO and dig­i­tal mar­ket­ing mean she under­stands the impor­tance of stay­ing up to date with the lat­est trends in a dynam­ic and ever chang­ing industry.