A hybrid event is an event that combines the components of a live, in-person event and a virtual event. The benefits of this style of event include increased reach, greater engagement, and improved Return on Investment (ROI).
This article looks at how to organise a hybrid event allowing you to benefit from the points mentioned above and take advantage of enhanced flexibility.
Summary:
1. Plan the number of attendees expected
In order to plan your event correctly, it is important to have a good idea of the number of participants expected. It is important to set up different ticket types in your online ticketing software : one for in-person attendees and one for virtual participants.
2. Plan a balanced agenda
The challenge with hybrid events is that you'll be presenting to two different audiences — in-person attendees and virtual participants. Each group has different needs and expectations from the event. However, in order for a hybrid event to be successful, it is important to satisfy both audiences.
In-person attendees
In-person attendees are likely to be more engaged as they have invested time and money into traveling to the event. Furthermore, being at the location of the event tends to help people stay focused and be more present in the moment.
The mere fact that they showed up in person to your event is a definite sign you already have their attention — and they're willing to commit their time to you. Whilst getting their attention is easy, maintaining this throughout is more of a challenge.
Therefore, providing content that holds their interest is essential. Some great ways of doing this include:
Define what they want – They may want to listen to specific speakers, learn more about your services, understand your mission better, or have other specific needs. Find out what their reason is and tailor your event to deliver.
Offer an exclusive session – Record the content. At the end of the event you can add extra value by offering the recording to all attendees.
Hire entertainment – It keeps attendees engaged. You could have dancers, magicians, or stand-up comedians deliver short performances relevant to your event or brand.
Virtual participants
Virtual participants are slightly more difficult to engage with and it is highly likely that attendees are multitasking when watching your event.
As a result, keeping them engaged can be challenging — challenging, but not impossible. That's why it's also important to define what they want and give it to them.
Here are some tips:
Keep content short and easily digestible – Make it useful, relevant, and informative. Their remote setting offers multiple distractions.
Use polls – Online Polls allow you to interact with the participants during the event. Short quizzes will do this too.
Optimise for mobile use – If they can easily switch from a computer or laptop to their mobile phones then they'll have one less reason to miss out on parts of your event.
3. Create a buzz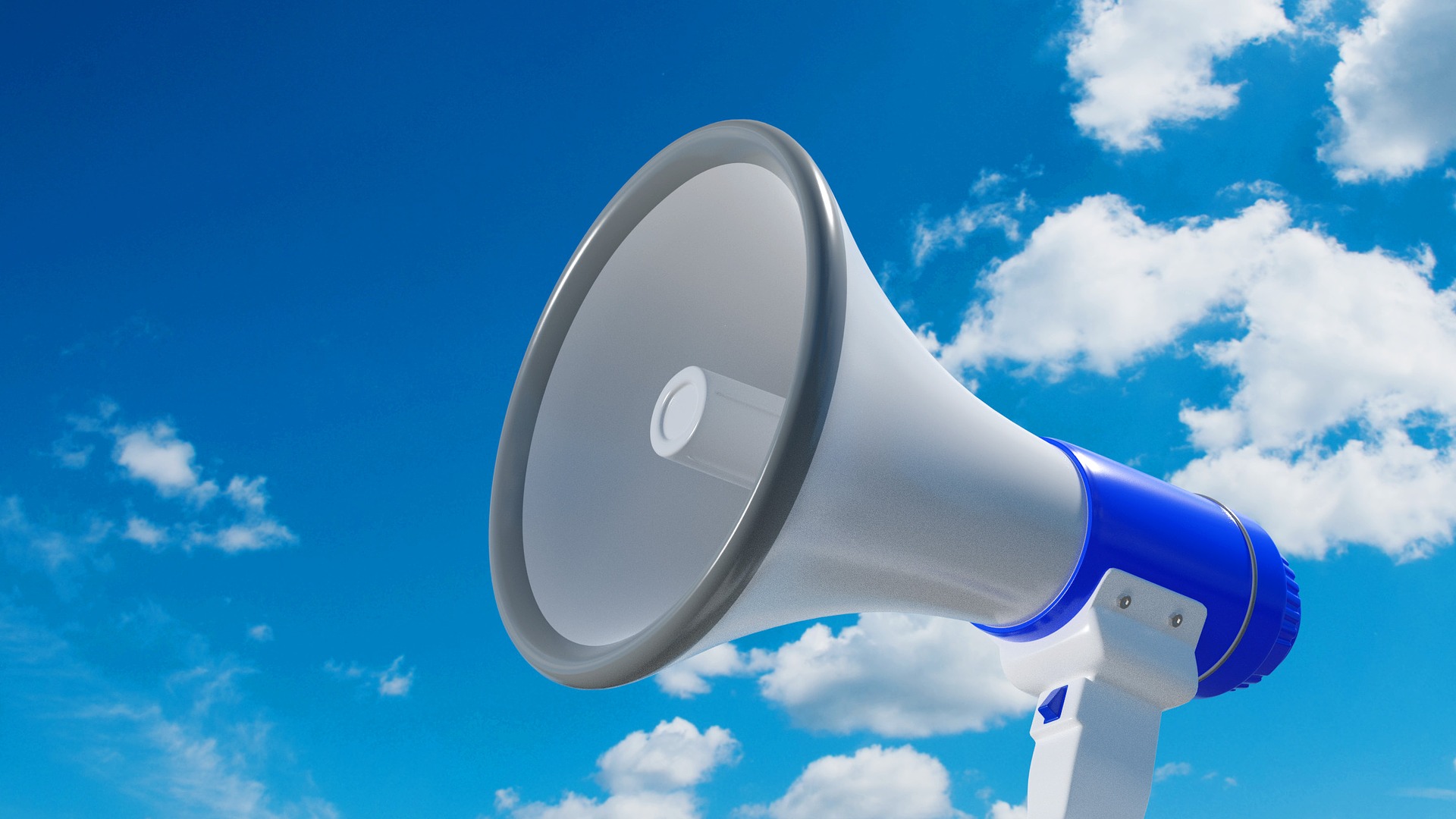 Marketing is so important for a hybrid event because it gives you the opportunity to grow your event and ensure the people who would like to attend know it is happening. It increases brand and product awareness, boosts customer loyalty, and generates leads. It also allows you to build lasting relationships with your attendees.
To create a buzz around your event consider these useful marketing strategies:
Email marketing – Emails are one of the most effective ways of directly reaching out to targets. To maximise their impact, craft striking content, personalised subject lines and compelling call-to-actions (CTAs). To do this, you can use a CRM.
Social media marketing – Find out the social media platform where the majority of your target audience engages with and connect with them there.
Content marketing – Optimise your content to deliver the most important messages about your event. This includes announcements of speakers, details for registration and an outline of topics covered.
While research has shown that the above-mentioned marketing strategies has worked wonders for marketers, there's no saying they'll have the same positive impact on you. The only way you can guarantee they'll also work wonders for you is to use Key Performance Indicators (KPIs).
Here are the KPIs to monitor:
Email open rate – Strive to go beyond the average open rate of 16.97%. In addition to the email marketing strategies discussed, effective strategies create curiosity and improve demographic targeting.
Click-through rate (CTR) – This refers to the percentage of clicks of an email. If it's high, it indicates right demographic targeting, captivating CTA, and excellent email content.
Social media engagement – This describes the effectiveness of your communication with your target audience's online community. The more engaged people are with you on social media, the higher their interest is in your event.
Social media shares – This refers to the number of times people share your content on social media. A high number of social media shares is beneficial for you — it increases the number of people who want to attend your event.
Conversion rate – This refers to how many people registered for your event through your marketing approach.
4. Ask for event feedback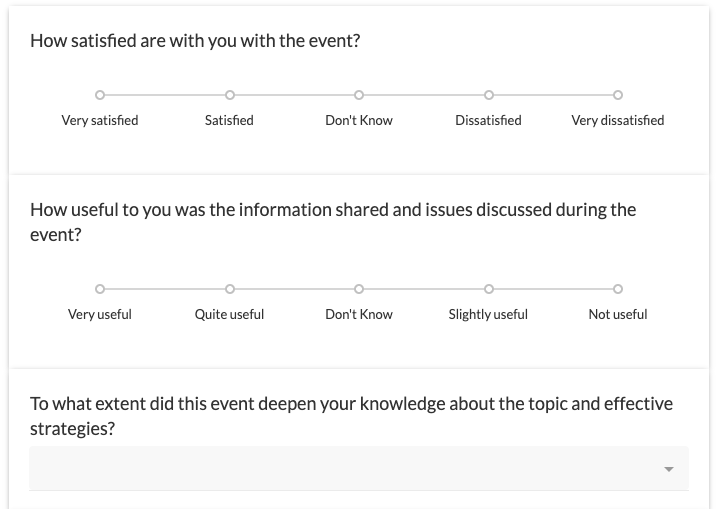 source : https://paperform.co/templates/event-evaluation-form/
Getting feedback is incredibly important. It not only tells you how attendees felt about the event, but it also helps you understand what you can do better for future events.
Here are some ways of gathering feedback:
Feedback forms – Via email, send your target audience a set of questions. Most questions should have multiple choice answers. However, be sure to include a question that allows them to give open-ended answers too.
Net Promoter Score (NPS) surveys – Also via email, ask your audience to rate your event. NPS surveys are effective because they're simple to complete.
Phone calls – Having conversations with your target audience is a surefire way of understanding them. Listen to the tone of their voice and their choice of words to get a sense of how they feel about your event.
To ensure that you'll be receiving the correct feedback, ask these questions:
Were you satisfied with the event?
Was the event easy to navigate?
What were your favorite moments?
Did the event meet your expectations?
What could be improved upon?
Would you attend future events?
5. Conclusion
Organizing hybrid events isn't so simple. However, it's not rocket science either.
As discussed above, you need to be mindful that you're organising an event that caters to two types of people. And if you're planning to organise a hybrid event the second (or third or fourth…) time around, don't forget to ask for event feedback.
---
Author Bio: 
Rebecca DiCioccio is the Marketing Manager at Paperform. Outside of work, Rebecca can be found exploring the outdoors or with a book in hand. Rebecca's background in copywriting and keen interest in SEO and digital marketing mean she understands the importance of staying up to date with the latest trends in a dynamic and ever changing industry.