There is a multitude of professional events for digital & innovation players and entrepreneurs. How can you stand out from the crowd? Offering an event that combines sports and business will make you stand out from your competition and could tip the scales in your favour! The Monster Startup Golf Cup seized that opportunity and shows us how to roll out this strategy in 4 points.
1. Define your target and choose a sport that will attract it
The Monster Startup Golf Cup started from an intuition: digital players of the French Tech cities practice or would like to practice golf. This idea did not come out of nowhere. Golf is recognised as a sport whose practitioners mainly belong to the upper socio-professional category, which includes CEOs and executives of tech start-ups. However, be careful with shortcuts that are too easy. A more or less detailed study can help you in your research. It is better to test your ideas on a small panel or start with a small event to see if there is really interest, rather than going following your instincts too quickly.
2. Combine passion and innovation
Choose relevant themes
In the case of the Monster Startup Golf Cup, all the issues related to the digital ecosystem are addressed during the event: launching a startup, visibility (making yourself known), fundraising, pitching, startup support systems, recruiting employees. Covering a whole topic or focusing on specific themes is a decision you should make based on your participants. You can ask them or check out similar events to offer a unique and value-adding programme.
Plan the whole day
The Monster Startup Golf Cup chose a format that's both simple and efficient:
Morning

Thematic round tables (See above)
Pitching competition

Afternoon

Job forum
Introduction to golfing
Teams competition

Evening
3. Make the most of available venues
Indoor, outdoor, uniqueness, view, number of seats, etc. pay attention to the venue where your activities will happen. If the weather permits it, favour outdoor venues and switch up locations. A few ideas inspired from the Monster Startup Golf Cup:
The CIC Pitch Challenge is held outdoors, next to the club house.
The startup partners of the competition benefit from visibility on the golf course; thus the participants of each of the 18 teams can discover their products or services while playing. Other partners challenge them on certain holes to win great prizes.
Part of the practice is dedicated to the Monster Job Forum and open to the general public. A foodtruck is also available nearby.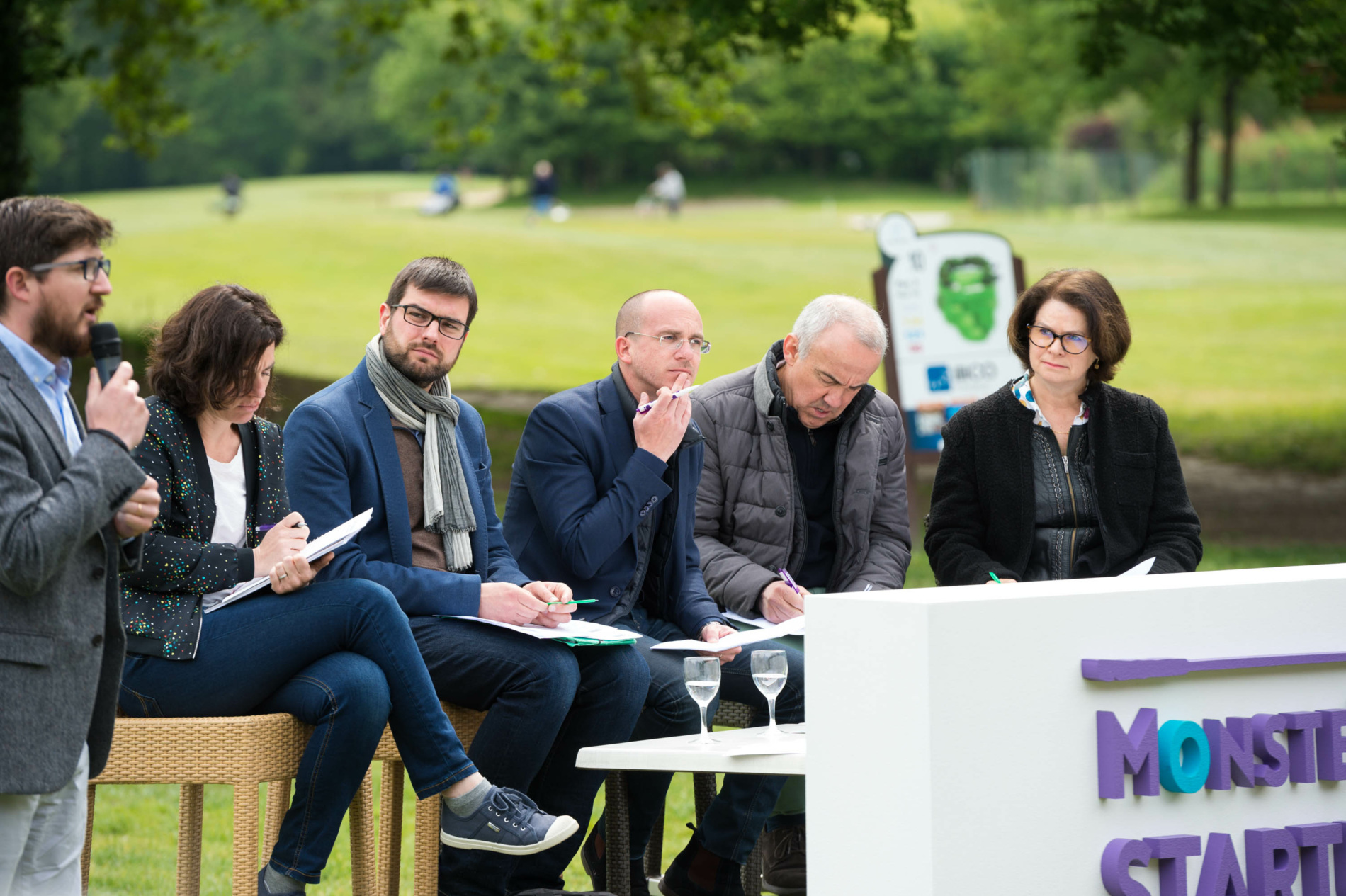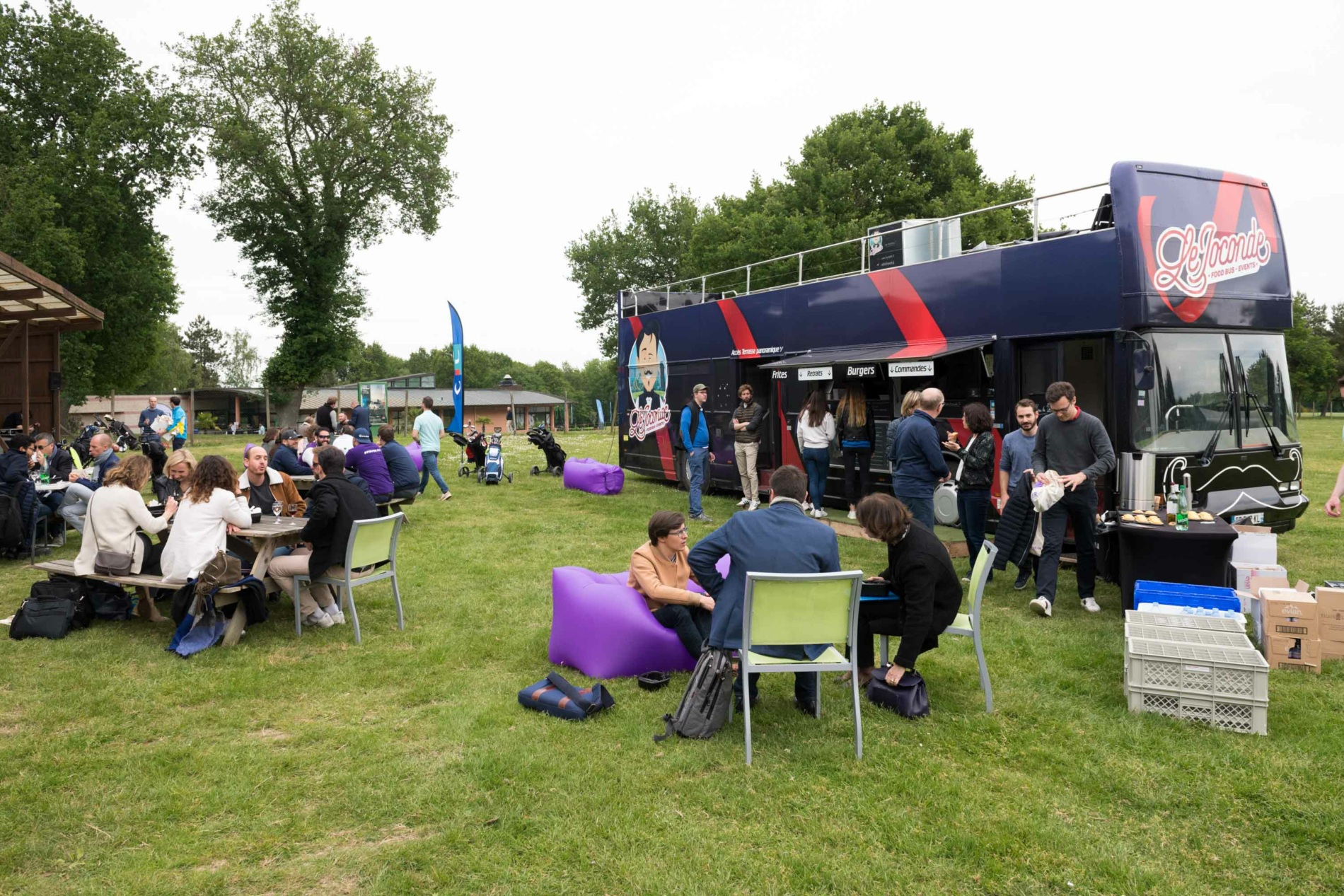 4. Open-up your event to various audiences
Bring in some spectators. Create a programme that interests different audiences. Startups, companies, partners, investors, accelerators and incubators are prime targets; but schools and their students have just as much to offer you.
Offer introductions to non-practicing participants at the same time as the competition. It can be difficult to find people who play the same sport at the same level. Adapting practice times to several segments will boost your number of participants.
Plan friendly moments away from professional activities and sports. "After the effort, the relaxation" has never been more true than for this type of event. These activities require a lot of energy and it would be a shame to let your participants leave feeling tired. Prepare breaks with a food and drinks and finish off beautifully with a unique afterwork party.
You now know how to boost the number of attendees at a tech event by offering a sports activity. You too can organise a professional event easily with Weezevent by clicking below: