An event ticketing solution made for you
Ticketing & Registration
Create your own personalised online event ticketing and simply manage your registrations to ensure the success of all your events.
Create a free account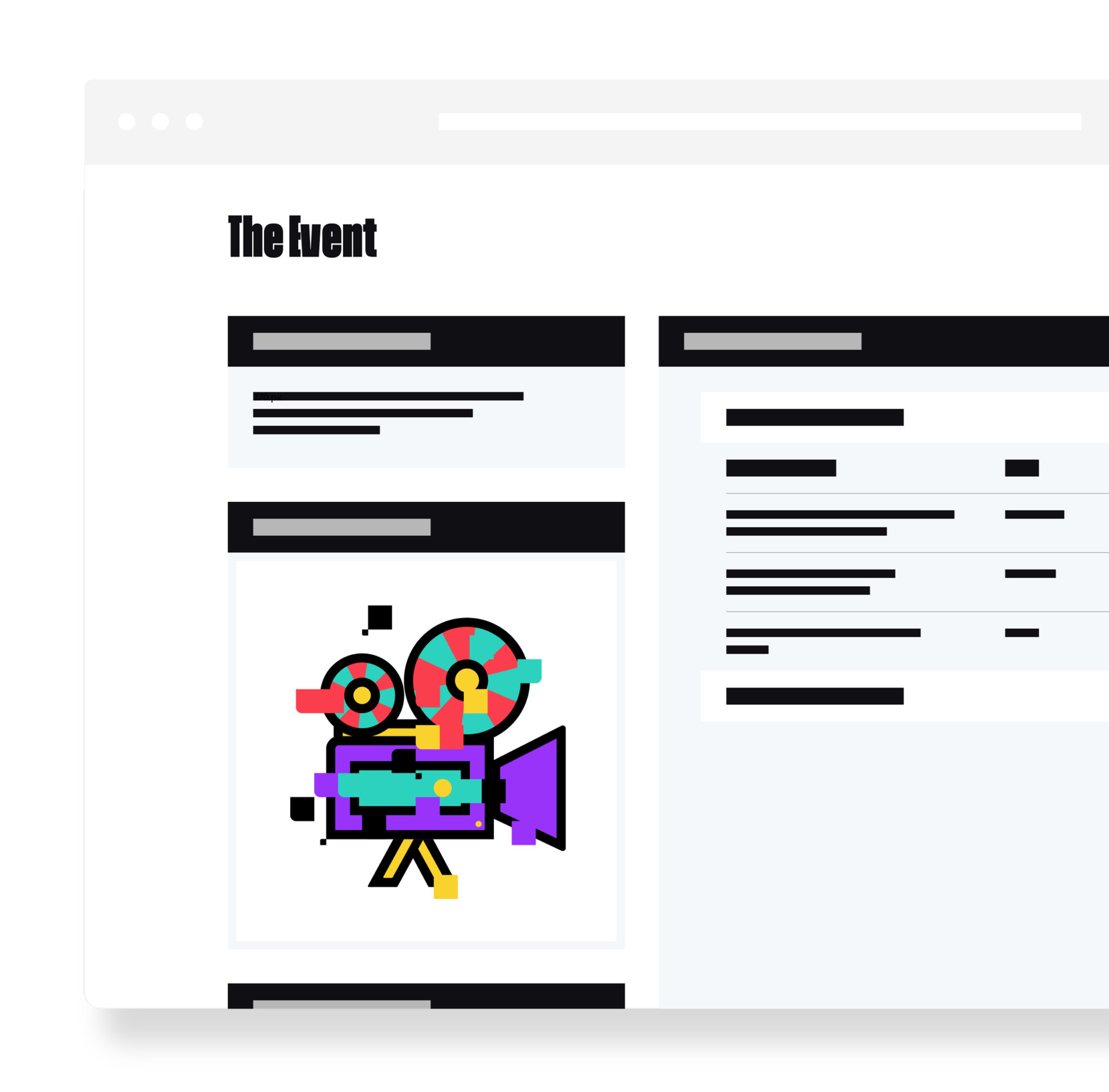 User-friendly event ticketing software.
Fully set-up in just a few minutes, our online ticketing software – WeezTicket – fits all your needs. You'll find all the tools you need to independently manage your registrations and ticket sales, no matter the scope of your event and your industry. Become an online ticketing ace without any training or skills required.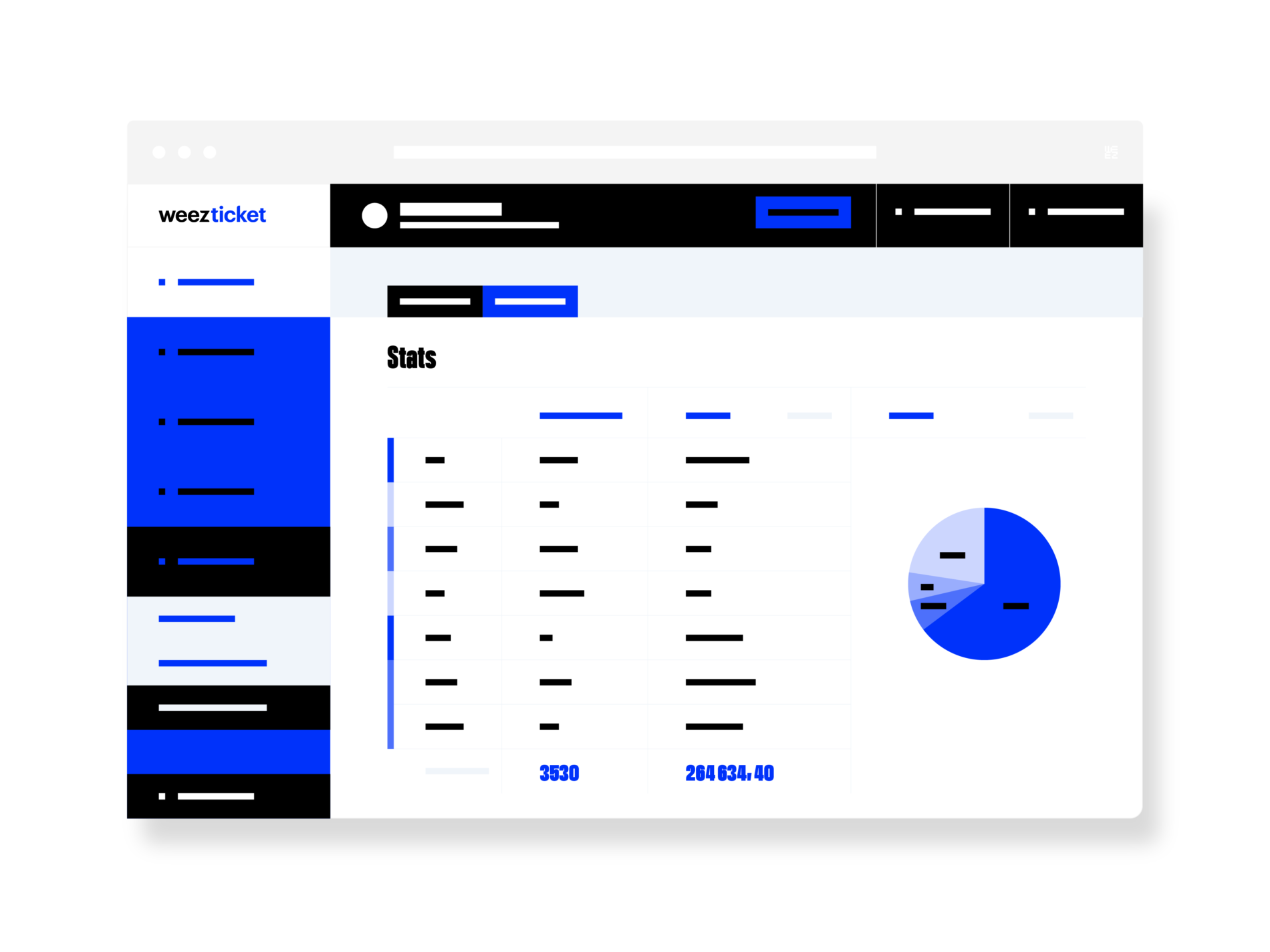 Easy to set up

Earnings paid every 2 weeks

Pay only if you sell

Ready in 5 minutes
Sell ​​your tickets in the blink of an eye.

Sell your tickets everywhere! In just a few clicks, you can easily and quickly integrate your ticketing into your website, your Weezevent minisite, or a Facebook Page and event. Also sell your tickets on location using our professional solution – the Weezevent box office – or directly from your ticket management interface with your own equipment.

Easily create your online ticketing.

Create your online ticketing in 5 minutes, watch in hand. Adapt your ticketing to your branding, your graphic charter, your industry, and more! The WeezTicket solution is within the reach of all event organisers. Sell ​​and distribute tickets in your image and that of your attendees.
Free for free events.
You distribute free tickets? Enjoy free online ticketing for your free events. Our rates are designed to meet all budgets and our solution does not charge fees or subscriptions. Create your ticketing without commission!
Create a free ticketing
A true virtual box office.
Create guest lists, generate different types of tickets – e‑tickets, thermal tickets, passbooks, and facilitate numbered seating… Weezevent's virtual box office offers multiple complementary features for the sale of tickets: reservations, registration, invitations … Be tempted by its complete offer and its ease of use!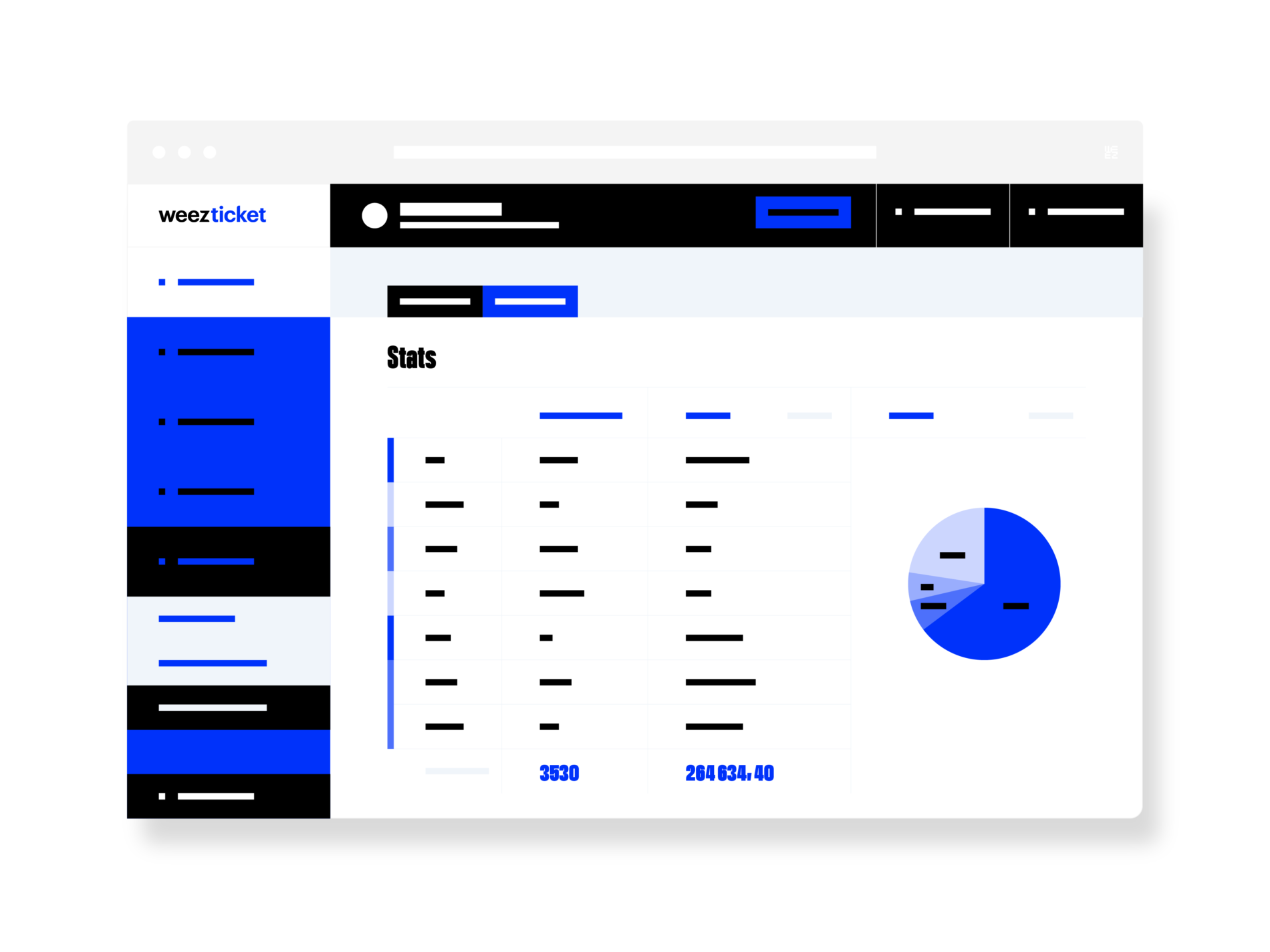 All reservations.

Create online reservations with Weezevent and get paid on location. Organise your recurring activities by offering multiple rates and sessions. Choose to receive a payment or deposit from your attendees and manually add new reservations if needed.

Send invitations.

Stand out by creating unique online invitations. Upload the details of your attendees in the blink of an eye and send them original tickets. Customise the message as well as the tickets. Your attendees want to feel special. It's up to you to achieve that!

Receive your payments online.

Much more than just online ticketing, Weezevent allows clubs and associations to integrate an online payment module into their website, create forms and manage memberships. Manage your memberships, dues and donations online safely now!
Real time tracking of your sales and registrations.

At a glance, track your online ticket sales, manage your registrations and bookings in real time right from your Weezevent management interface. A dashboard gives you all the numbers and information of your event for an overview.

Your customer database is yours and yours only.

The collected data is your property, Weezevent does not exploit it, does not resell it and will never do it. Securely collect the information you need to qualify participants for your events. Customise the fields of your forms — drop-down lists, checkboxes, text boxes, etc.
Your revenue automatically paid twice a month.
Don't wait until the end of your event to collect your ticketing revenue. Your revenues are automatically paid to the bank account of your choice on the 1st and 16th of each month. We also provide you with a bi-monthly statement for your bookkeeping.
The biggest events use it, the smaller ones too.
For every need, we have a simple turnkey solution. Workshops, conferences, concerts or music festivals, Weezevent's online ticketing and registration solution is used by 170,000+ event planners of all types. Join them!
Create a free account
What our clients feel
« With Weezevent, I discovered an intuitive solution who makes no compromise on the number of functionalities. With this tool, I can work on my own where I want, when I want. It's greatly appreciated when I work on many projects at the same time. »
Jean-Pierre Marcotte
Drummondville's Poutine Festival's Producer