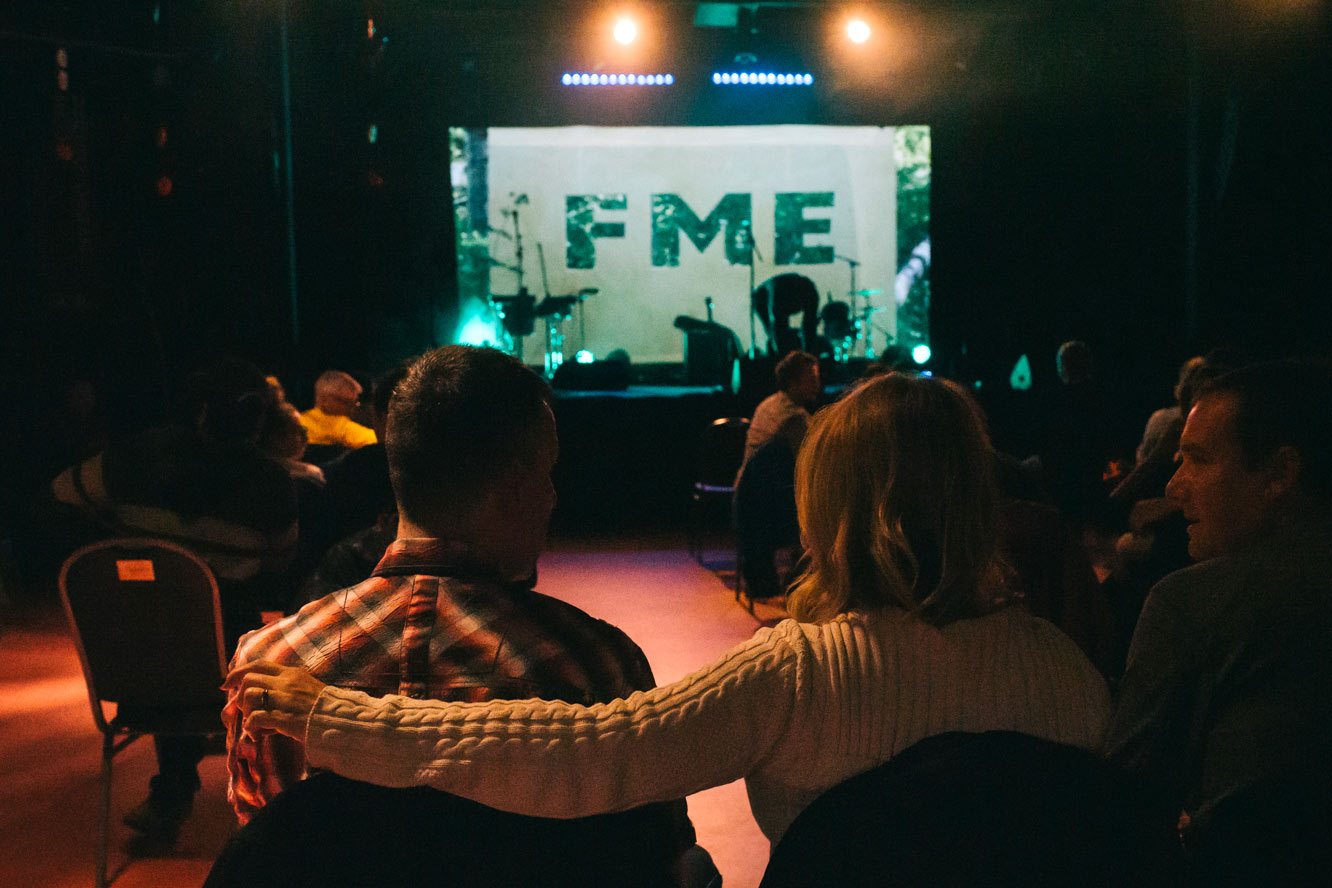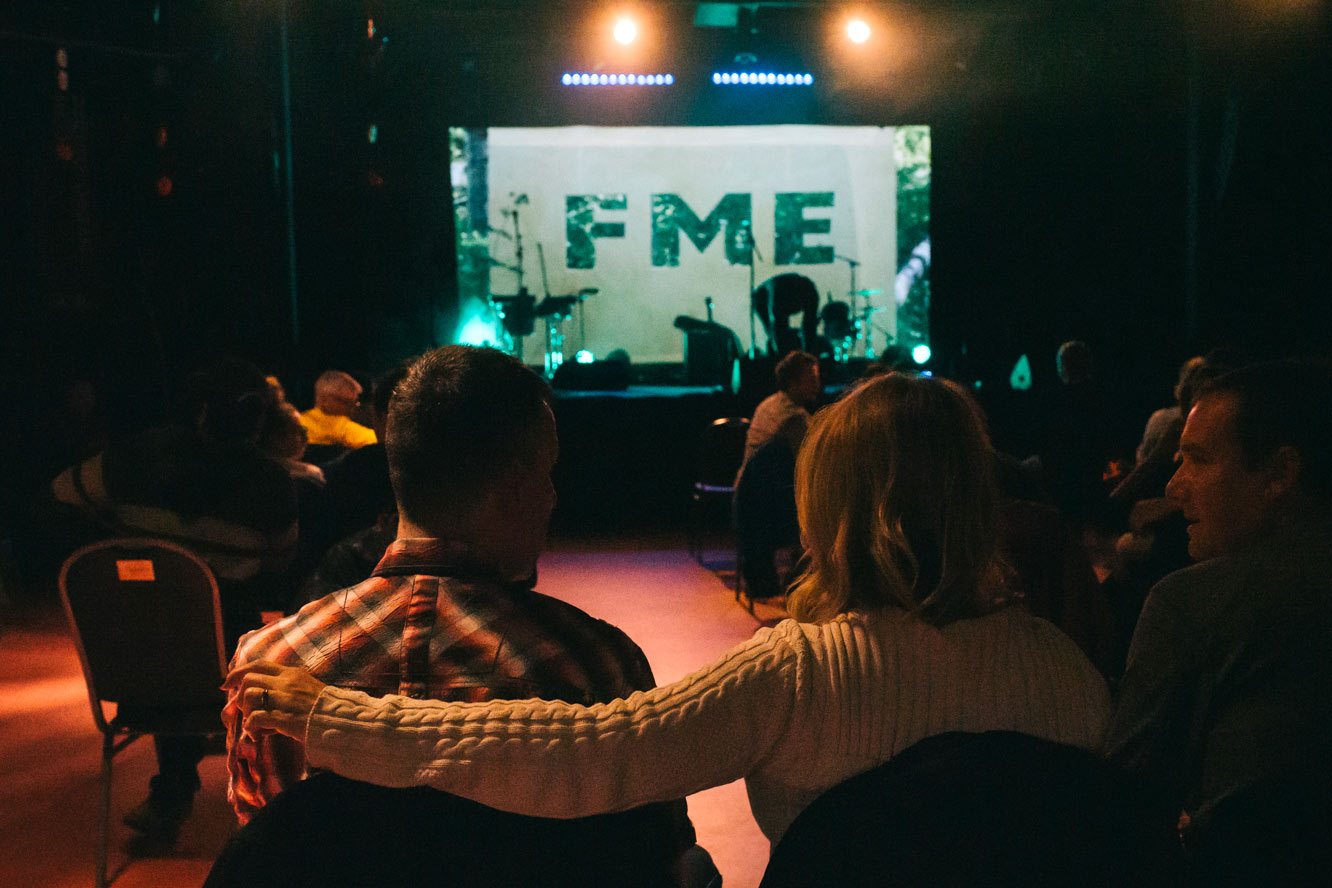 FME
FME 2020: 5 weeks to organise a festival in the midst of a pandemic.
The Festival de Musique Émergente in Abitibi-Témiscamingue, the ultimate summer music event in Quebec, has revised its format to comply with social distancing rules and offer its loyal audience three days of up-and-coming, 100% Quebecker music.

0

Covid-19 cases associated with the Festival.

5

weeks of preparation only.

40

access lists.

80%

of tickets sold in 1 hour.
Securing a long-awaited sale.
With capac­i­ty reduced by three quar­ters for pub­lic health rea­sons, tick­ets were very pop­u­lar with the pub­lic, and the fes­ti­val was reg­u­lar­ly sold out.
A com­mu­ni­ca­tion ini­tia­tive in sev­er­al stages, with the announce­ment of the pro­gramme sev­er­al days before tick­ets went on sale, allowed fes­ti­val­go­ers to famil­iarise them­selves with the artists before choos­ing their tickets.
When tick­ets went on sale, the queu­ing and secure pay­ment sys­tems offered with Weezevent's online tick­et­ing mod­er­at­ed the flow of buy­ers and guar­an­teed the smooth run­ning of sales.
Configuring and managing quotas with precision.
Man­ag­ing quo­tas by price and by order helped sat­is­fy as many fes­ti­val­go­ers as pos­si­ble and fine-tune each hall's capacity.
Depend­ing on the lay­out of the halls and their staffing needs, the organ­i­sa­tion was able to release a num­ber of tick­ets the week before the fes­ti­val for any latecomers.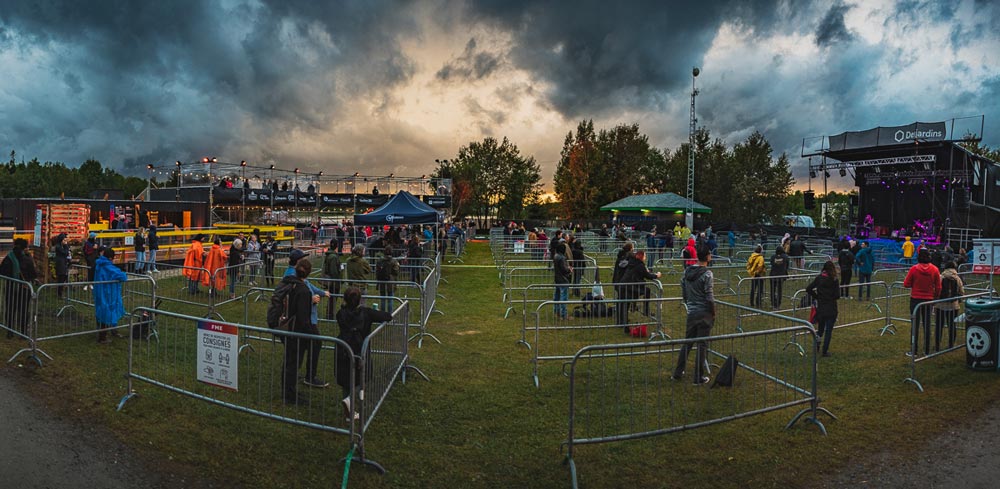 Mastering flexible access control with real-time monitoring.
On site, the tick­et­ing and entrance teams were trained in the sim­ple and intu­itive access con­trol sys­tem via the WeezA­c­cess pro­fes­sion­al ter­mi­nals. This made the recep­tion process quick and con­tact­less, from the scan­ning of e‑tickets and dis­tri­b­u­tion of hydroal­co­holic gel to the announce­ment of safe­ty instruc­tions and place­ment in the hall.
A quo­ta of tick­ets was reserved for those accred­it­ed and an order of pri­or­i­ty was defined at the entrances. This allowed guests, then the media, then the tech­ni­cal teams as well as vol­un­teers to access the con­certs. Real-time access mon­i­tor­ing, with sep­a­rate access lists, allowed the organ­i­sa­tion to pri­ori­tise admis­sions with some flex­i­bil­i­ty in order to sat­is­fy its teams.
Limiting contact with a cashless system.
All those accred­it­ed (the organ­i­sa­tion, artists, media and vol­un­teers) were giv­en a badge with a pho­to and NFC chip to present at entrances to the halls and to cater­ing, and to use for their free drinks at the bars. Con­tact was avoid­ed as much as pos­si­ble and the top­ping-up of badges direct­ly via the cash­less pay­ment inter­face saved pre­cious prepa­ra­tion time for organisers.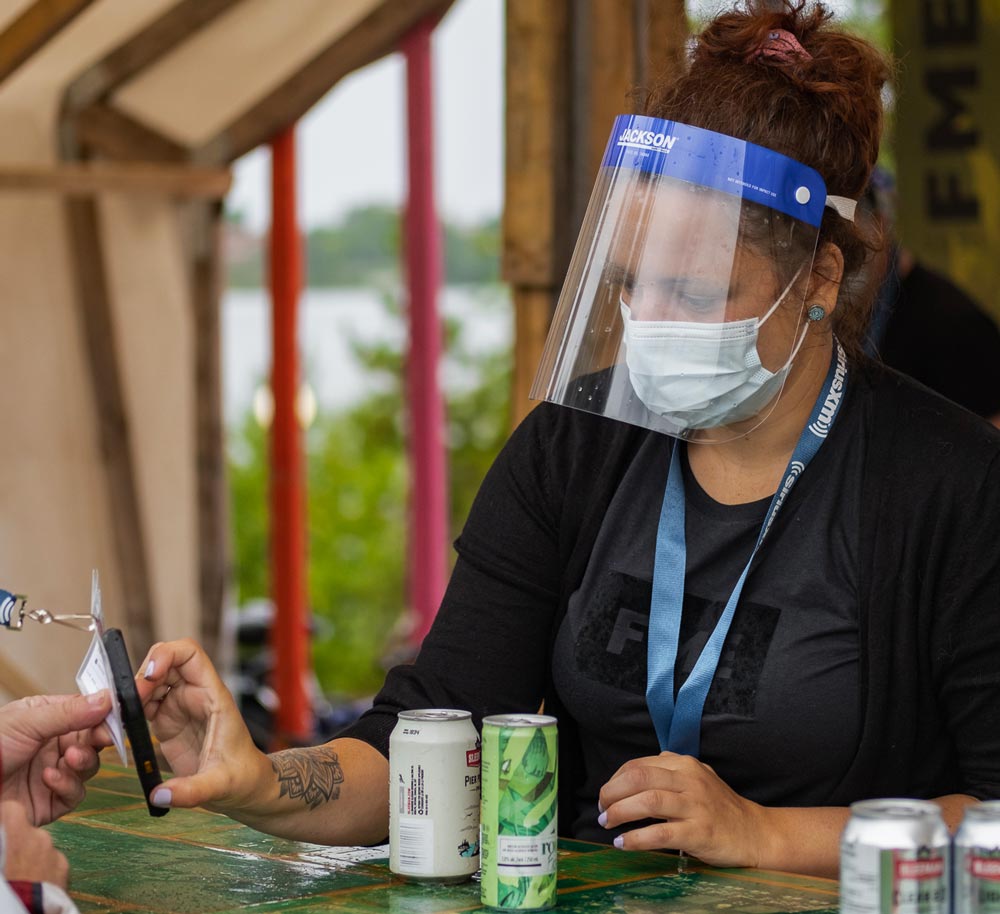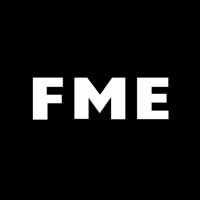 "Weezevent made it pos­si­ble for us to organ­ise the Fes­ti­val in just 5 weeks because its team and its sys­tem are reli­able and adapt well to all our spe­cif­ic needs. What's more, the email address­es obtained via the online tick­et­ing sys­tem allowed us to send fes­ti­val­go­ers all infor­ma­tion relat­ing to COVID-19 and the rel­e­vant changes in real time."

Magali Monderie-Larouche General Manager of the Festival de Musique Émergente
Our success stories
Discover our greatest successes.