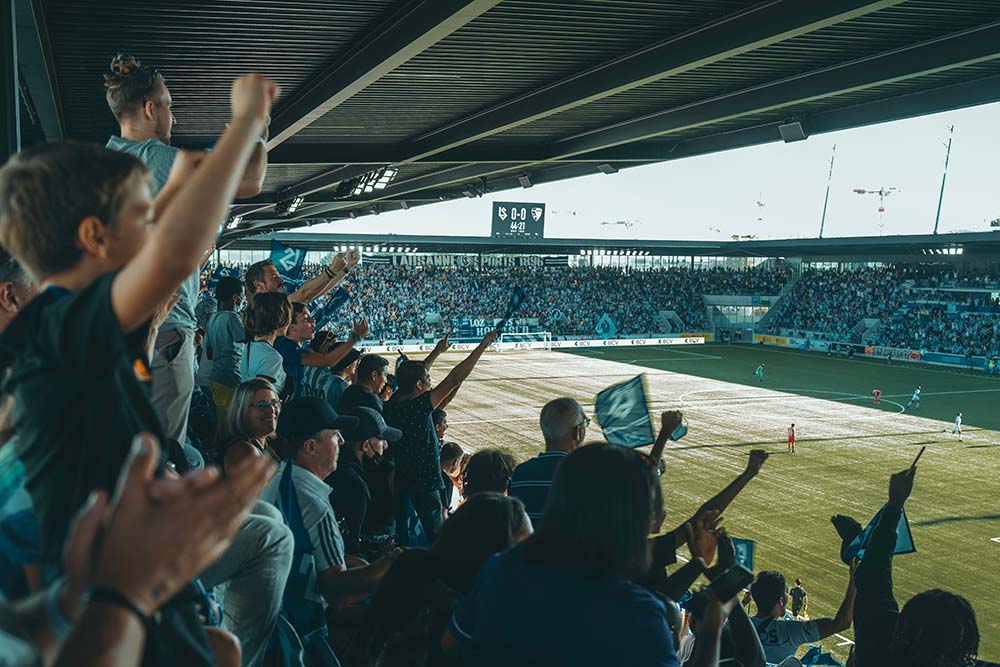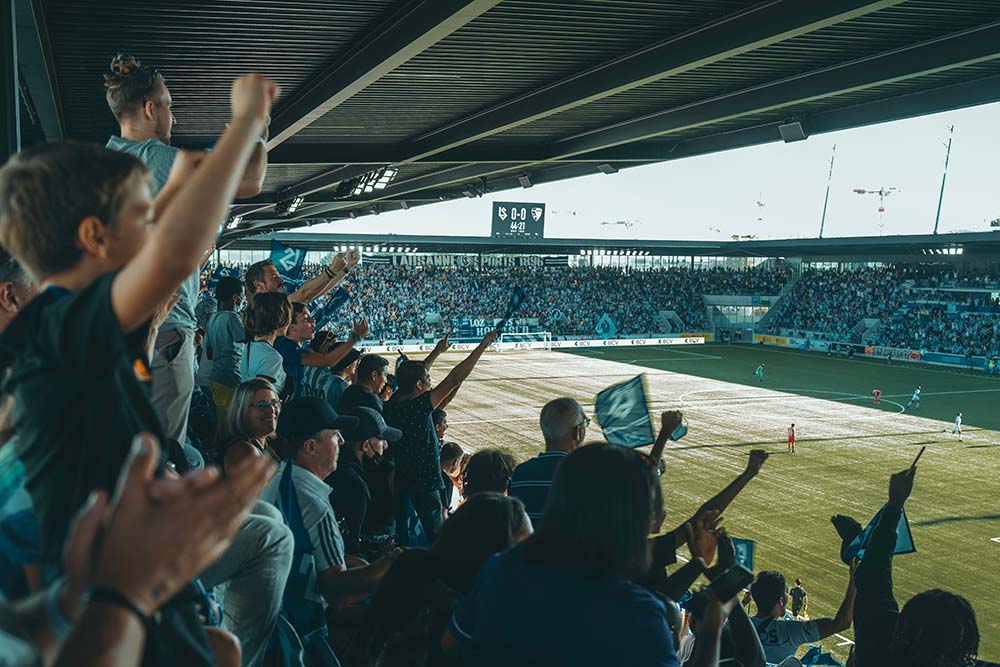 FC Lausanne-Sport
FC Lausanne-Sport : a growing club
FC Lausanne-Sport is supported by Weezevent in its growth strategy through a complete ticketing solution and a "No cash" payment system.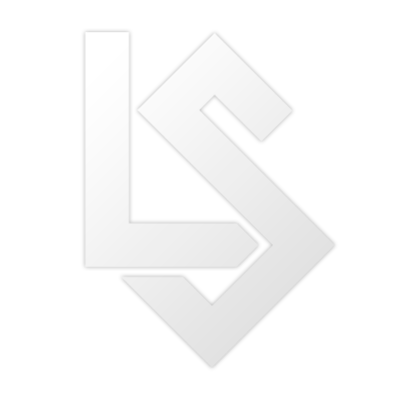 12 500

spectator capacity

24

points of sale

96

device deployed
On the 12th Sep­tem­ber 2021 FC Lau­sanne-Sport (LS) opened its sump­tu­ous Tuil­ière sta­di­um to a full house of 12,500 fans. The sta­di­um rep­re­sents the spear­head of the new growth strat­e­gy of FC Lau­sanne-Sport. As a part­ner, Weezevent has worked close­ly with the club to pro­vide a com­plete tick­et­ing solu­tion with a "No cash" pay­ment system.
Immersive ticketing
From the very begin­ning of their cus­tomer jour­ney fans can imag­ine them­selves at future match­es. This is made pos­si­ble by com­bin­ing three tech­no­log­i­cal solu­tions devel­oped by Weezevent : num­bered place­ments, 3D mod­el­ing of the sta­di­um and 2D visu­al­iza­tion of the seats. Thanks to immer­sive online tick­et­ing, FC Lau­sanne-Sport was the first Swiss foot­ball club to offer its mem­bers and vis­i­tors an aug­ment­ed pur­chas­ing experience.
Although online tick­et sales are open until the first whis­tle of every game, FC Lau­sanne-Sport also deploys an on-site tick­et­ing ser­vice at their box office pow­ered by Weezevent on match days. With this dual approach, the club has lis­tened to the pref­er­ences of its diverse fan­base and act­ed accordingly.
With the idea of enrich­ing the "fan expe­ri­ence", FC Lau­sanne-Sport has cho­sen to per­son­alise all the ele­ments asso­ci­at­ed with tick­et­ing (sea­son tick­ets, tick­ets sold online and on-site). This per­son­al­i­sa­tion is used as a com­mu­ni­ca­tion lever to accom­pa­ny and guide sup­port­ers into the stadium.

Hybrid access control
FC Lau­sanne-Sport is the first of Weezevent's clients to use Ski­da­ta access read­ers and turn­stiles, a solu­tion that was specif­i­cal­ly devel­oped for this occa­sion. As a result the access con­trol oper­a­tion is car­ried out in a flu­id and com­plete­ly auto­mat­ed way thanks to the col­lab­o­ra­tion between FC Lau­sanne-Sport, Ski­da­ta and Weezevent.
100 % dematerialised payments
FC Lau­sanne-Sport has tak­en advan­tage of its move to a new sta­di­um to rev­o­lu­tionise the pay­ment meth­ods on the ground. Whether for mer­chan­dis­ing, food or drinks, all pay­ments are now dematerialised.
This solu­tion, called "No cash", is car­ried out through a sin­gle mobile device. This device has all the nec­es­sary func­tions: secure pay­ment, NFC chip reload­ing and spec­ta­tor reimbursement.
"No cash" pay­ments have the advan­tage of giv­ing FC Lau­sanne-Sport fans a great deal of free­dom, while at the same time elim­i­nat­ing the organ­i­sa­tion­al bur­den asso­ci­at­ed with man­ag­ing cash. To pay for their drinks atten­dees have 4 options: their sea­son ticket/card, a cash­less card for vis­it­ing fans, credit/debit card and the mobile app TWINT.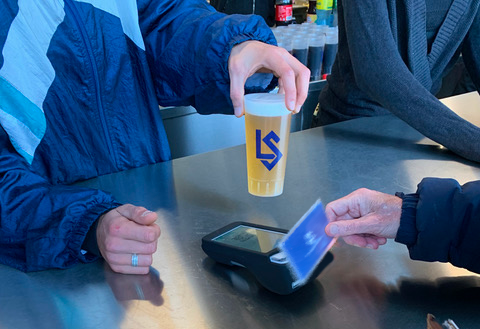 Gestion des points de vente et files d'attente réduites
Le "No Cash" offre un autre béné­fice : sa facil­ité et sa rapid­ité d'utilisation. Comme tant d'autres stades de foot­ball, les buvettes du FC Lau­sanne-Sport sont très fréquen­tées avant le début du match et pen­dant la mi-temps. Le "No-cash" per­met de gér­er ces moments cri­tiques grâce à de nom­breux points : sup­pres­sion des trans­ac­tions en espèces ; rapid­ité de traite­ment des com­man­des ; réduc­tion des erreurs humaines ; etc. Les files d'attente sont ain­si réduites, les fans ne ratent aucun moment impor­tant du match, et les ventes sont multipliées.
Comme chaque trans­ac­tion effec­tuée est cen­tral­isée via Weez­pay, le FC Lau­sanne-Sport récupère des rap­ports détail­lés des ventes réal­isées à chaque match. Ain­si, le club peut mieux gér­er ses stocks et cartes, en fonc­tion du nom­bre exact de ventes attendues.
Communication adapted to each audience
Thanks to Weez­Tar­get (Weezevent's CRM tool), FC Lau­sanne-Sport can cre­ate spe­cif­ic audi­ence groups (fam­i­lies, fans, young peo­ple, etc.) and then estab­lish a com­mu­ni­ca­tion strat­e­gy spe­cif­ic to each group. With a style adapt­ed to each audi­ence, tai­lored mar­ket­ing cam­paigns have more impact and are proven to be more effective.
These tools, and all the infor­ma­tion derived from them, also allow FC Lau­sanne-Sport to have a glob­al vision of the "fan expe­ri­ence", a key ele­ment in the club's growth strategy.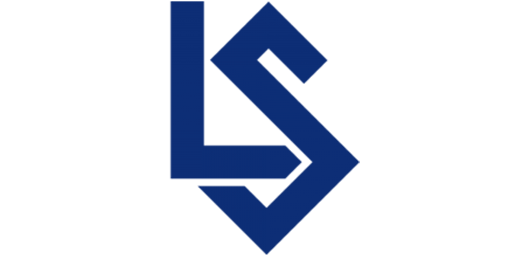 Weezevent has been able to respond to the chal­lenges we face with the new sta­di­um and the growth of the club. Their inte­grat­ed and com­plete solu­tion, which cov­ers our tick­et­ing needs and pay­ment sys­tems, is a real con­tri­bu­tion to our admin­is­tra­tive and finan­cial man­age­ment. In addi­tion, their fast, local and qual­i­ty ser­vice with ded­i­cat­ed teams is a real plus.

David Favrod Marketing Coordinator of FC Lausanne-Sport
Our success stories
Discover our greatest successes