Contactless,
with limitless possibilities!
A wonderful management tool for your event, allowing sales tracking, stock management, HR management, and more.
Contact our team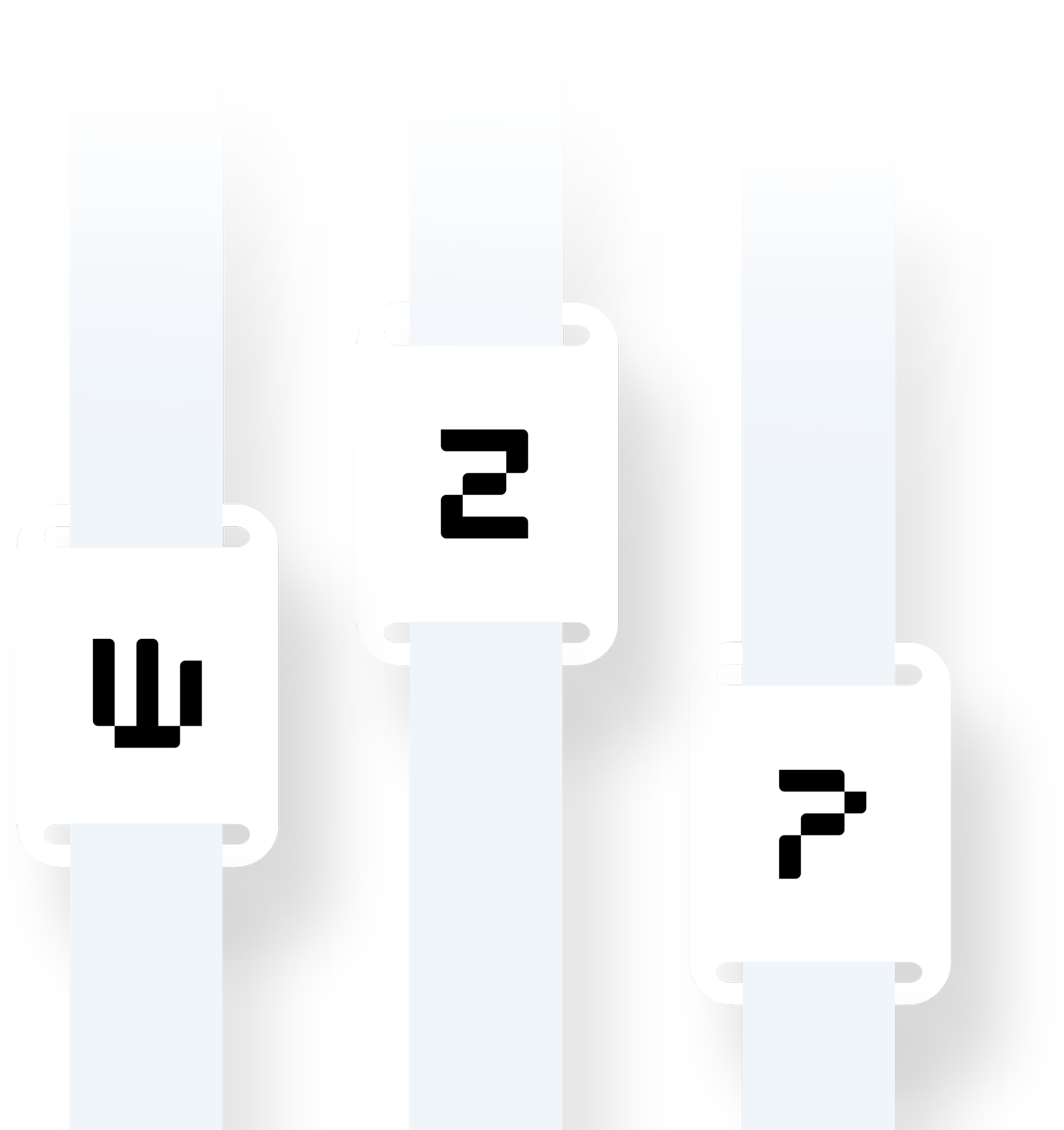 Cards or NFC bracelets?
Almost any­thing is pos­sible with NFC devices and cus­tom­isa­tion. As the brace­let can be used as an access tool, it is the pop­u­lar choice for fest­iv­al organ­isers. You can also choose NFC cards, very pop­u­lar with more per­man­ent struc­tures such as clubs or ven­ues.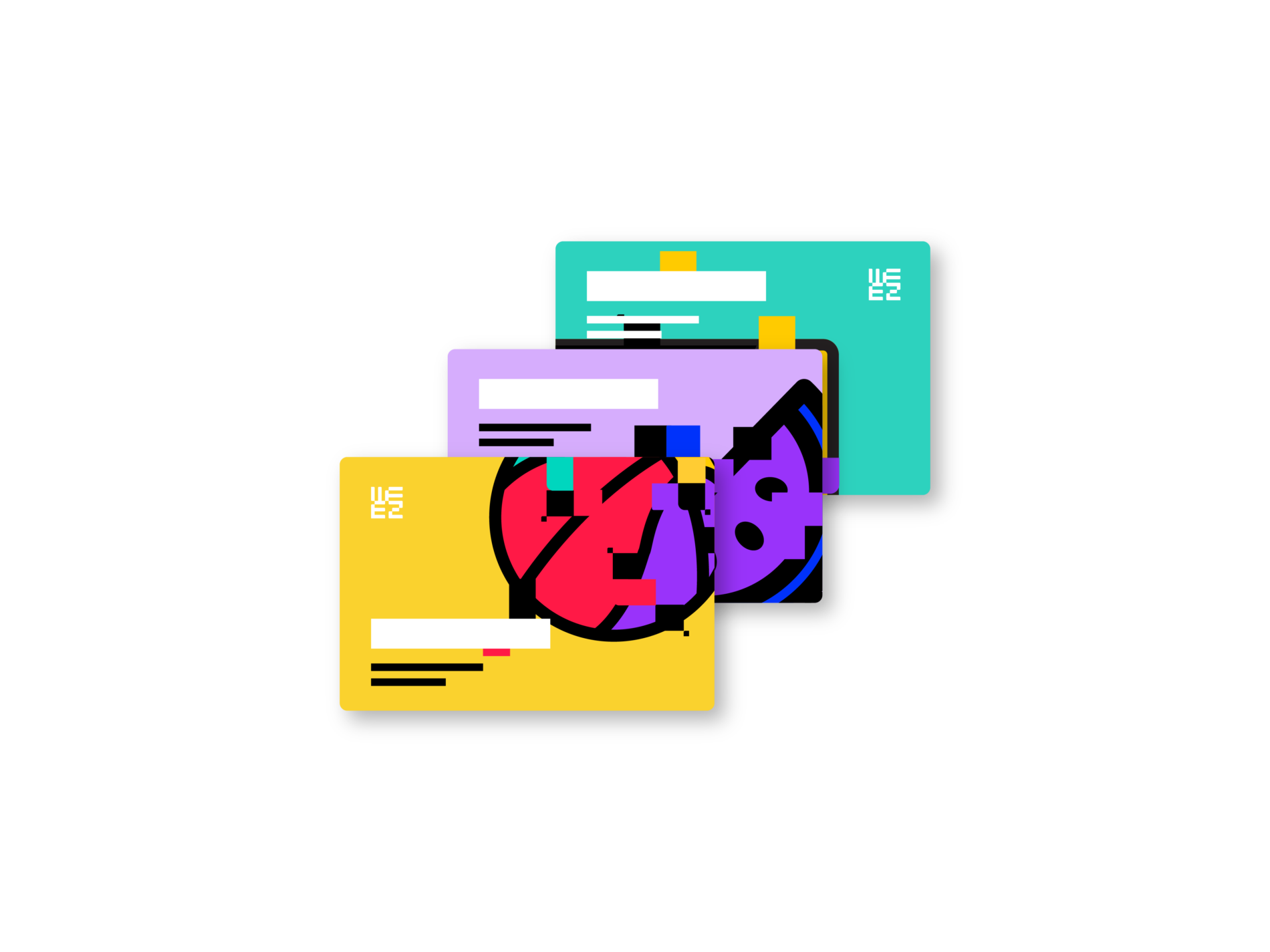 Track your inventory in real time.

Add your products on your cash­less man­age­ment inter­face and track your invent­ory in real time! You have access to real time data to track pur­chases by point of sale. This allows for informed man­age­ment decisions and to anti­cip­ate what is about to sell out.

Offer refunds easily.

Your attendees can ask for a refund of their remain­ing bal­ance online after the event. The request is logged with one click. Weezevent man­ages the refunds on their bank card. You have noth­ing to do!
Track your sales numbers in real time.
From your cash­less man­age­ment inter­face, you can track your sales pro­gres­sion and see your rev­en­ue growth using the over­view as well as fil­ters by point of sale. Man­age your points of con­sump­tion in a gran­u­lar way i.e. Mix up the alloc­a­tion of your teams and resources based on sales trends.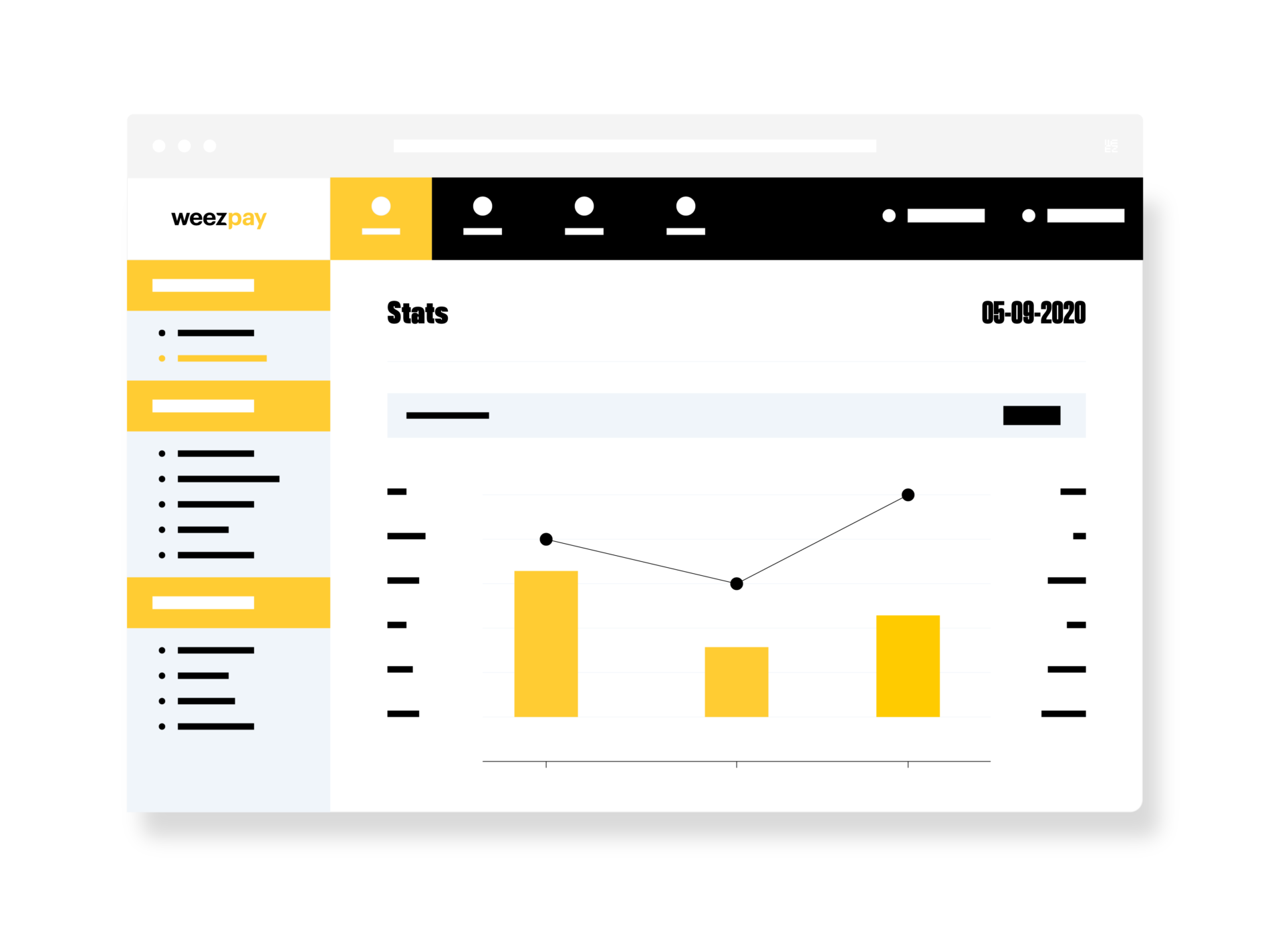 Manage access to your catering.

You need to restrict access to your on-site cater­ing? Weezevent's cash­less device allows you to alloc­ate a num­ber of meals per day/shift to your team. You can then track the num­ber of meals served to bet­ter man­age pro­vi­sion and invoicing.

Track your team's work hours.

Weezevent's cash­less sys­tem enables staff to sign-in so that you can track your team's work hours. An easy way to man­age your HR and payroll.

Drinks vouchers, free tickets for business partners…anything is possible!

With Weezevent's cash­less sys­tem, you can cre­ate altern­at­ive cur­ren­cies in euros or items. Your volun­teers, pro­viders or part­ners can be gran­ted free cred­it. All of it is recor­ded in your book­keep­ing for your con­veni­ence.
One online account for several cashless devices.

Offer more flex­ib­il­ity to your attendees in terms of budget man­age­ment. With one email address, your attendees can man­age oth­er cash­less devices e.g. those of their part­ner, chil­dren, friends, etc.

An integrated widget on your website and emails in your colour scheme.

Our cash­less plug-in eas­ily integ­rates to your web­site or mobile app. You can cus­tom­ise the col­our of the but­tons and links. Top up con­firm­a­tion, account cre­ation and refund emails can be fully cus­tom­ised.
Easily track your top-ups thanks to our connected credit card terminals.
For­get about remote data col­lec­tion at the end of the day, enjoy reli­able, real-time track­ing for each trans­ac­tion! Make your banker's work easi­er and pre­vent typ­ing errors!
Frequently asked questions
Which device should I choose as my event's cashless system?

There are sev­er­al options to choose from
There are as many devices as you can think of! Almost any­thing is pos­sible when it comes to devices and cus­tom­isa­tion. Highly appre­ci­ated of fest­iv­al organ­isers, the wrist­band is con­veni­ent and can be used as an access tick­et to an event. The card is also appre­ci­ated by plan­ners because this solu­tion is both con­veni­ent and reas­sur­ing. Choose the NFC device that suits you and sig­ni­fic­antly reduce wait­ing times at points of sale.

How does cashless work prior to the event?

From your web­site
When an attendee pur­chases his/her tick­et online or through tra­di­tion­al retail­ers, he/she can cre­ate and top-up their cash­less account using the ticket's bar-code. On the day of the event, his/her tick­et will be linked to the NFC device and the attendee can imme­di­ately spend the money on the account. If the attendee pur­chases their tick­et from a Weezevent tick­et­ing plug-in, he/she can dir­ectly top-up the account at check-out!

Is the system reliable and secure?

It is very safe
Our pay­ment mod­ule is secure and cer­ti­fied by Glob­alSign, which pre­vents visu­al­isa­tion of bank­ing data by non-author­ised people through encryp­tion of the data trans­mis­sion. The safety of your money and that of the attendees is essen­tial and we make sure to keep it secure. Dur­ing your event, cash­less sys­tems reduce the risk of fraud and pre­vent theft!