Organising a festival with ease
Weezevent supports more than 500 festivals and fully understands each event's specific challenges. Choosing Weezevent means having the best tools at your disposal to ensure your festival's success – online ticket sales and bookings, access control, cashless payments, etc.
Start now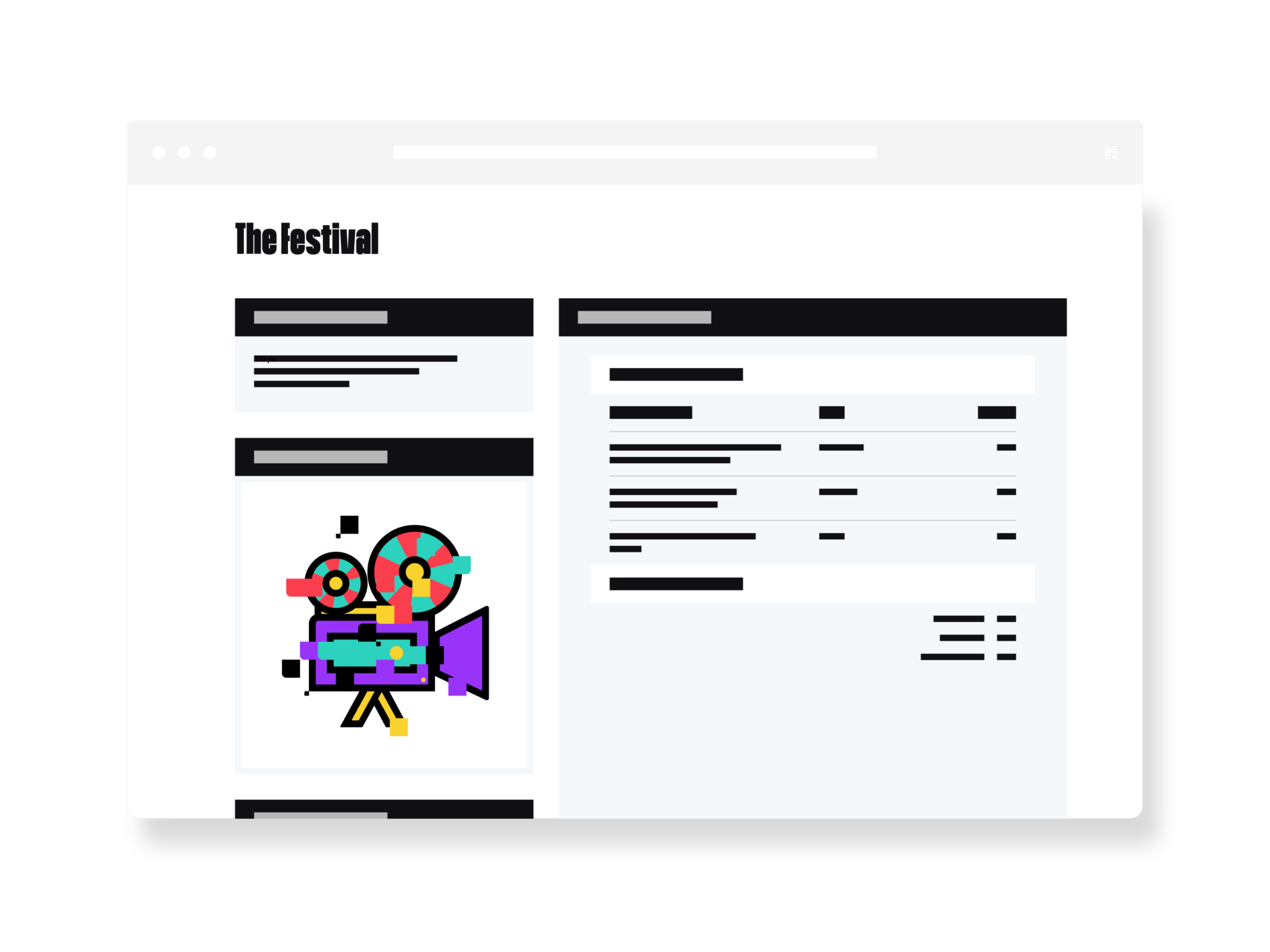 Guaranteed success for your festival!
Planning an event as signi­ficant as a festival takes a lot of energy! The logistics required are very specific. You need to think about the venue, the programme, invite the media, find sponsors, etc. Weezevent helps you sell your tickets online, prevent fraud and manage access at various entrances, welcome your VIPs and the press, secure trans­ac­tions and reduce waiting times thanks to cashless payments.
Effortlessly sell your tickets and passes

Control access to your festival

Use cashless to secure your transactions
Manage your attendees with Your festival begins the moment you start selling tickets!
Your audience is the decision maker when it comes to your festival's success and reputation. It's important to meet their expect­a­tions. Thanks to Weezevent, you can manage all the steps from online regis­tration to check-in on the day:
Create unique online tickets in a few clicks
Set-up your ticket types — Day pass, week-end pass, camping package…
Customise your tickets and e‑tickets in your festival's branding
Sell your tickets using our secure online payment system
Add your ticketing module to your website or create a dedicated minisite
Grow your offer using cross-selling: merchand­ising, shuttles, camping, and more
Commu­nicate all the useful inform­ation about your festival: trans­ports, accepted and forbidden items at the festival, etc.
Your attendees will receive their ticket by email, so they only need to bring it with them on the day of the festival.
Start now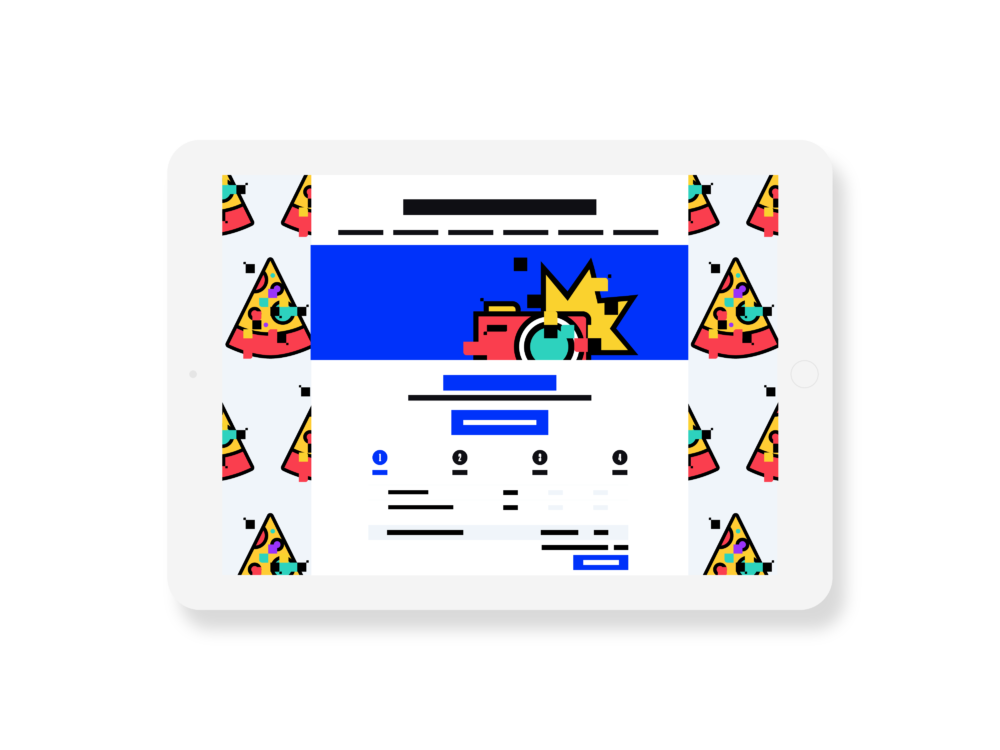 Manage your attendees: artists, festivalgoers, press, VIPs…
Simplify your attendee management using Weezevent:
Create passes and press accred­it­a­tions
Send invit­a­tions to your VIPs and partners
Sell on location using Weezevent box offices
Analyse your attendees' consumption behaviour and habits using the data collected
Weezevent is a key asset in the planning and logistics of a successful festival!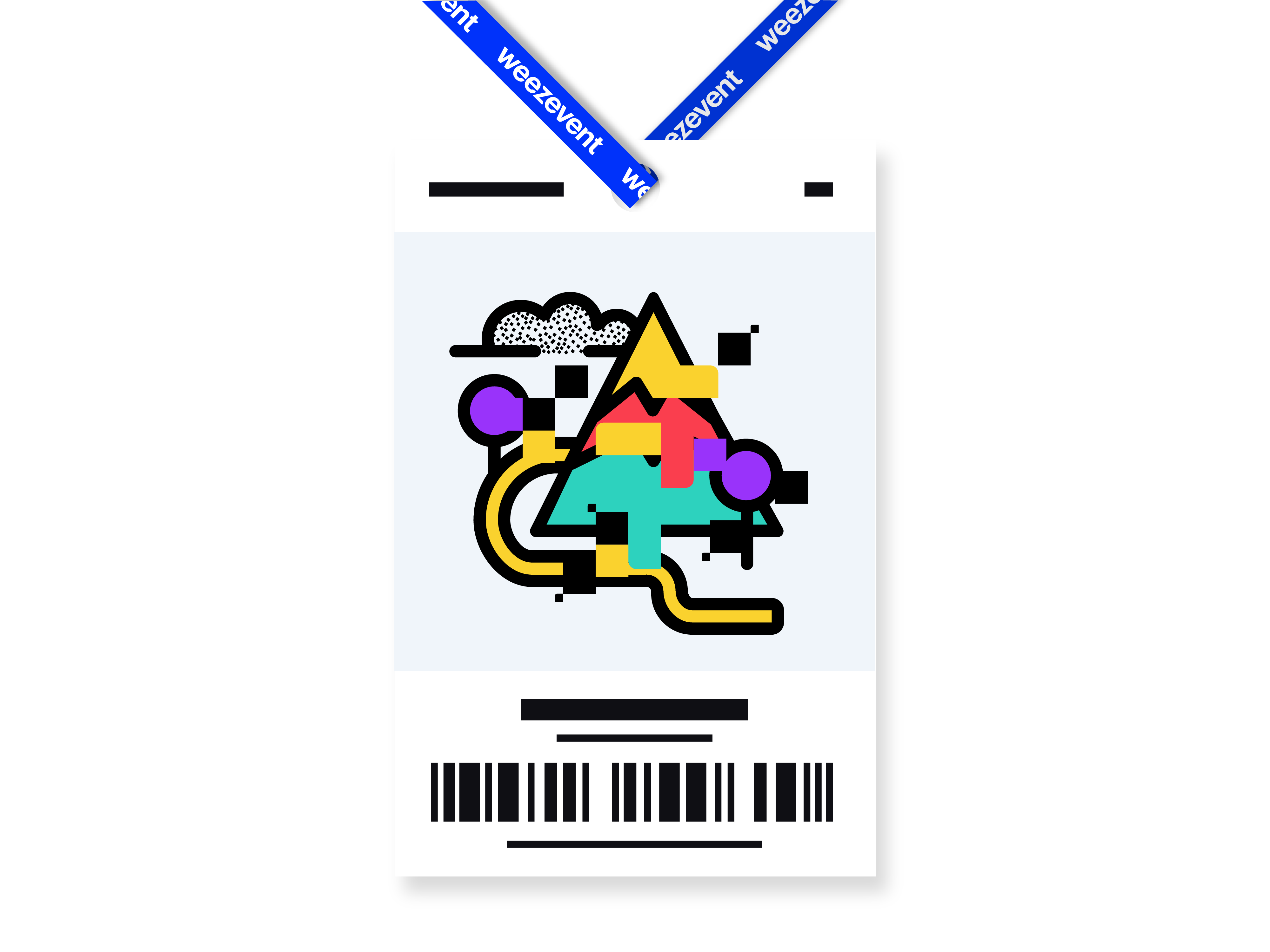 Your festival, our technology.
Easy to use

Most large festivals already use our software with great results. Our expert project managers are responsive and available to support you.

The right tools

Create online regis­tration forms, export the data you collected from your audience, plan emailing campaigns for the next edition of your festival…

Safety first

Our services are safe because we under­stand that your data and financial trans­ac­tions are valuable. We are committed to protecting them at all times.
Simplify your festival organisation.

Set-up your control lists before the festival and manage your various categories of attendees: press, VIPs, campers, etc. Control access to your festival: entrance, camping, artists' area… and prevent fraud. Our profes­sional access control devices help you scan tickets and passes at the speed of light. Mobile or fixed, they sync in real time and can even scan tickets sold by resellers such as Digitick, Ticket­Master, etc. So, what's stopping you?

Make a difference with cashless!

Demater­i­alise payments at your festival and offer your audience the possib­ility to top-up their device (card or wristband) before and during the event. Create points of sale (bars, merchand­ising booths, etc.) and top-up areas. Set-up your items and payment terminals. Create freebies for your staff and VIPs. Track your sales numbers in real time and follow your inventory status. No more fraud. Orders are placed quicker and waiting times at points of sale are lower!
On the horizon - your next editions!
Forget about the stress of bookkeeping at the end of the festival. You can now access your complete trans­ac­tions history online from your event planner space. Export those data to analyse them and prepare your next edition in the best condi­tions. Use detailed scanning reports to assess your HR needs. Weezevent helps you plan so you don't have to leave anything to chance!
Create an account for free
View your stats in real time

Export your data easily

View your stats in real time