Plan a festival using Weezevent
Add us to your line-up!
Start now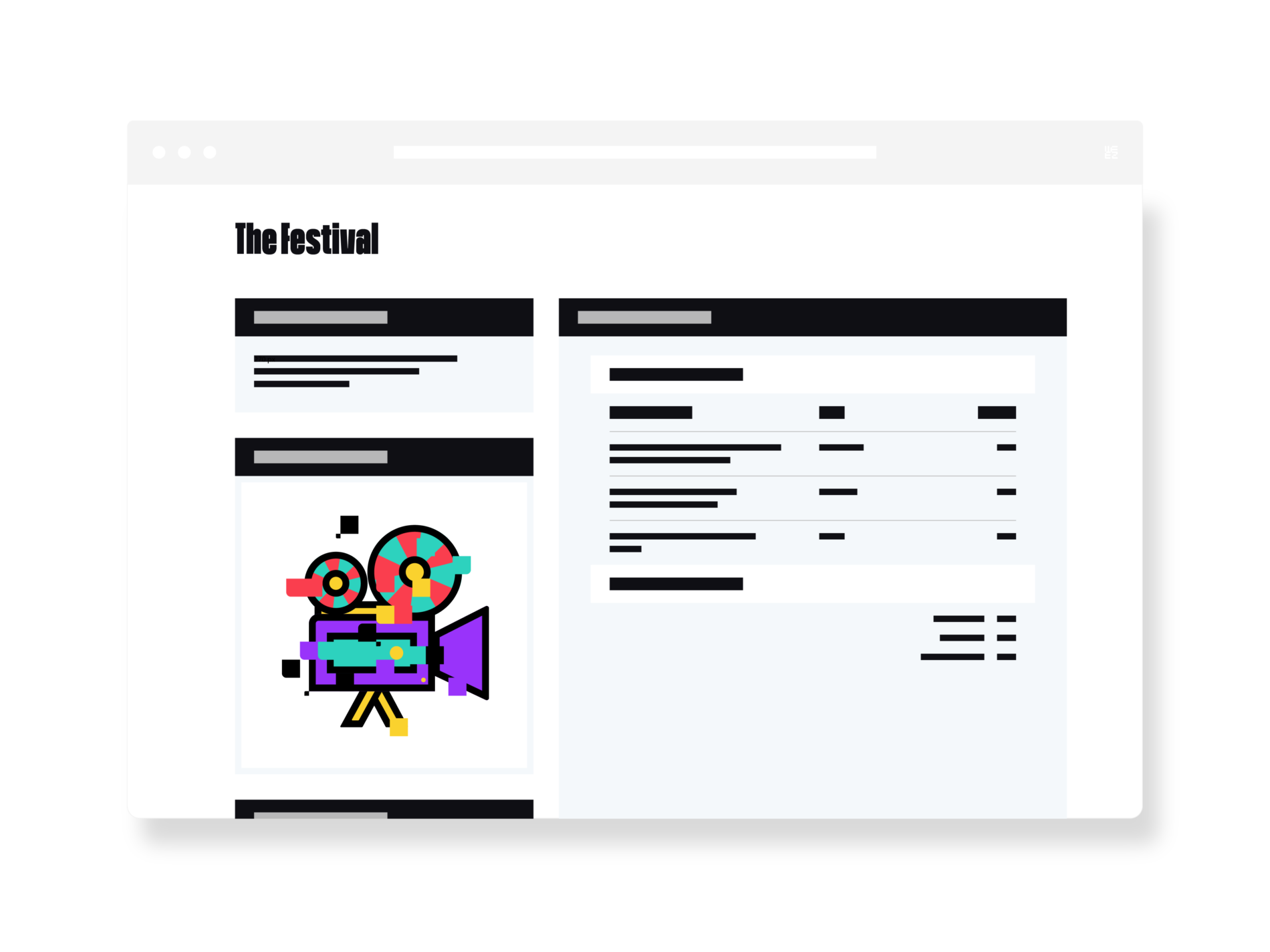 Guaranteed success
Festivals are among the most popular events. Managing access, building stages, welcoming guests and the press, controlling admis­sions, etc. Planning a festival is often a headache. Ticketing, access control, cashless payments, management dashboard online, etc. Weezevent puts all its expertise and tools at your service!
Your festival, our technology
Ease of use

Most well-known festivals already use our solutions. Any questions? Our support service is available to help you. Don't waste a moment !

Different tools to help you succeed

Our cashless payment products, ticketing and access control solutions are here to ensure the smooth sailing of your festival.

Safety first

Our platform and website are secure. Your data and your finances are important and we do not overlook them.
Manage your attendees with serenity
Parti­cipants are a key piece a festival's organ­isation. They make or break your reputation, and your success or failure depends on them. Therefore, it is important to take good care of them. The steps between regis­tration and admission on-site are important touch points for a festival audience. Weezevent enables you to manage these steps easily, so that your attendees are seduced from day 1.
Create your online ticketing using our platform.
Sell your tickets thanks to our secure payment module.
Integrate your ticketing plug-in to your own website or create a dedicated microsite.
Commu­nicate all the inform­ation about your festival : ways to get there, payment, belongings allowed or not on site, etc.
Attendees receive their ticket directly by email and only have to bring them on the day of your festival. On location, control different admission points using our solution to prevent fraud. Manage the different categories of parti­cipants: the media, VIP, cam­pers, etc. !
Start now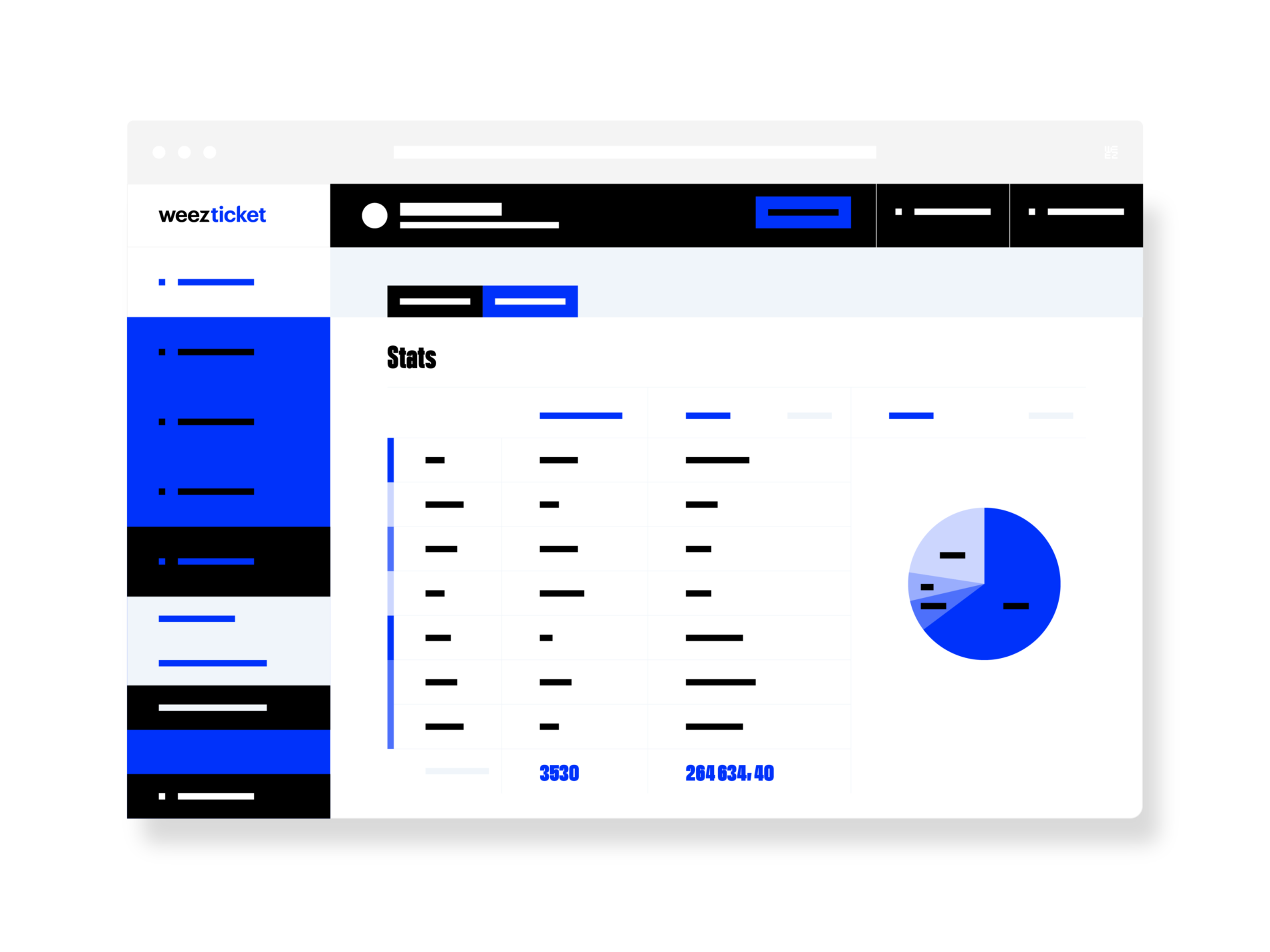 Simplify your festival planning
Our platform makes it easy to manage parti­cipants :
Send invit­a­tions to your VIPs.
Set-up a media pass platform for the press.
Get in touch with your attendees automat­ically if needed.
Categorise your attendees in lists and analyse their habits using the inform­ation collected thanks to your ticketing plug-in.
Use these stats to adapt your festival accord­ingly.
Categorise your suppliers and directly organise their point of sale for optimal management.
Use our equipment if you have remaining tickets to sell on the day of the festival.
Wee­zevent is the number one partner for logistics and planning of your festival !
Ready in 5 min

No exclusivity requirement

No commitment and no minimum sales

Earnings paid twice a month
Cashless: make the difference !
Cashless is the solution to manage your festival better, in terms of cash flow safety and control. Market leader, Weezevent has already been adopted by many inter­na­tionally known festivals.
The concept? Demater­i­alise payment at your festival and give attendees the chance to top-up their device (card, wristband, etc.) before and during the event. No more fraud, no more favour­itism, less waiting time.
Start now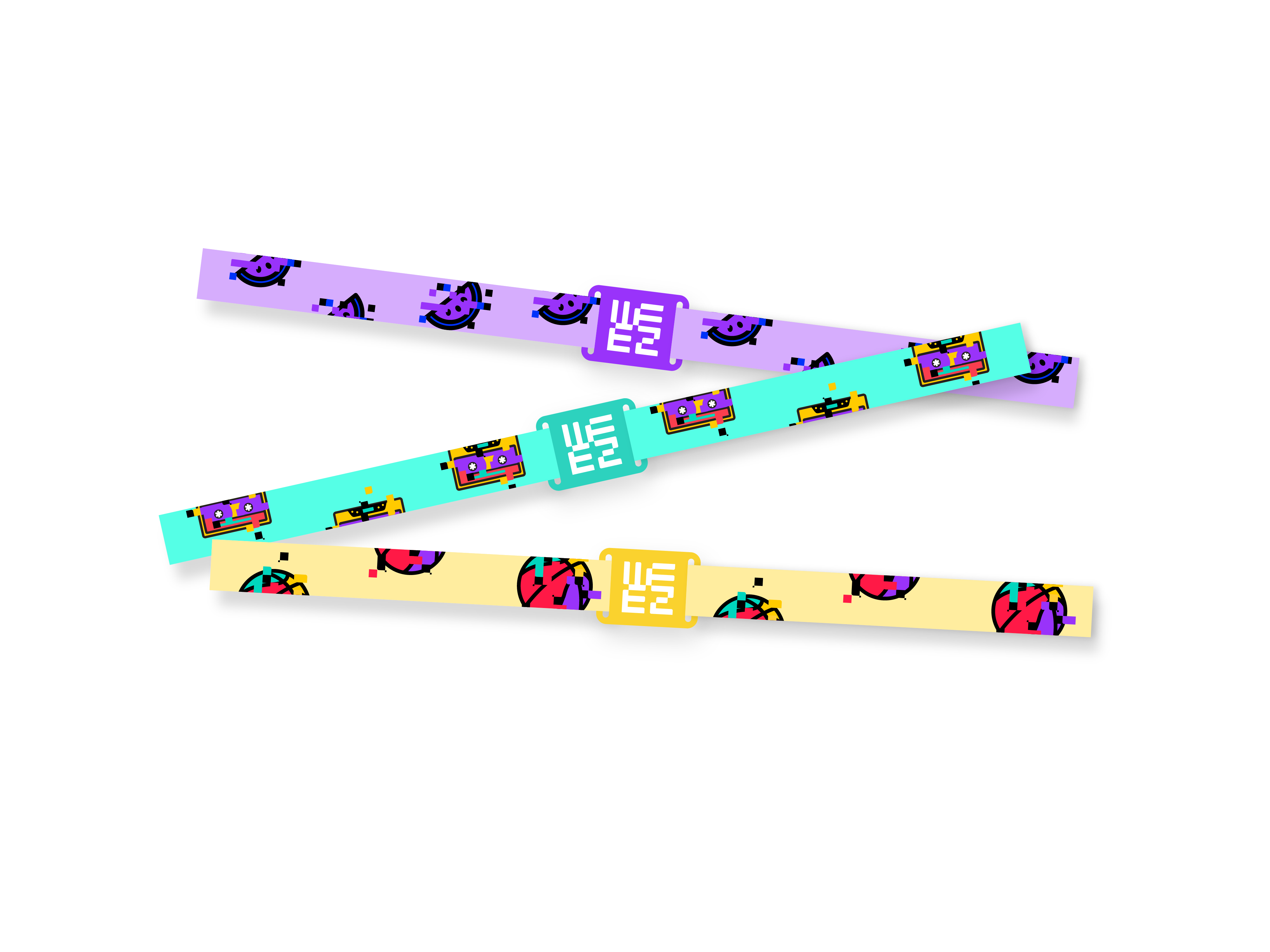 View your stats in real time

Export your data easily

Create promo codes