From May 18 to May 21, Taste of Paris, a big gas­tro­nom­ic event, took place at Le Grand Palais. A 3rd edi­tion that was expect­ed by the fine cui­sine enthu­si­asts who could taste some of the best Paris's restau­rant del­i­ca­cies. They could meet some of the French gas­tro­nom­ic celebri­ties and buy excep­tion­al prod­ucts! Weezevent was part of the suc­cess of this event gath­er­ing more than 30 000 per­sons.
Indeed, we have pro­vid­ed the orga­ni­za­tion with our tick­et­ing and cash­less tech­nolo­gies.
An Inter­na­tion­al Stage for this gas­tro­nom­ic fes­ti­val
Found­ed in Lon­don in 2004 under the name Taste Fes­ti­val, now pro­mot­ing 22 events all around the world, gath­er­ing more than 490 000 vis­i­tors each year.
Since 2015, the Taste of Paris has been able to stand out as one of the flag­ship events of the French gas­tron­o­my.
A cash­less solu­tion served on a sil­ver plat­ter


Our cash­less solu­tion was cho­sen to reduce the wait­ing time at the food stands and to make the pay­ment expe­ri­ence eas­i­er for every­body.
We have pro­vid­ed the chefs with our cash­less devices so that they could focus more on their exchanges with the par­tic­i­pants than on the cash man­age­ment.
So what did the chefs think about this tech­nol­o­gy?

The chef Nico­las Beau­mann has accept­ed to answer our ques­tions:
Weezevent : Can you intro­duce your­self briefly?
Nico­las Beau­mann, 38 years old, Chef at La Mai­son Ros­tang (2 stars in the Miche­lin guide) for 9 years now.
Weezevent : How did you like this new edi­tion of Taste of Paris ?
Awe­some, once again! That's an enlight­en­ing and very pleas­ant fes­ti­val. We meet more peo­ple in 4 four days than in an entire year in our kitchen.
What do you think about our cash­less solu­tion ?
It's extreme­ly con­ve­nient for the clients, and for us ! The time sav­ing dur­ing the pay­ment process is con­sid­er­able. And the fact that there is no exchange of cash mon­ey makes the glob­al expe­ri­ence more friend­ly and fes­tive.
Weezevent : Did the tech­nol­o­gy facil­i­tate the trans­ac­tions at your stand ?
Absolute­ly. Because every­thing was pre-con­fig­ured, every mem­ber of the staff could man­age pay­ments and thus help me. I also liked the con­ve­nient size and the easy grip of the hand­held devices. It def­i­nite­ly improved the glob­al expe­ri­ence at our stand.
Weezevent : A last word maybe ?
I always say that cook­ing must be as pleas­ant for the chef than for the clients. And this 2017 edi­tion of Taste of Paris had def­i­nite­ly respect­ed my mot­to !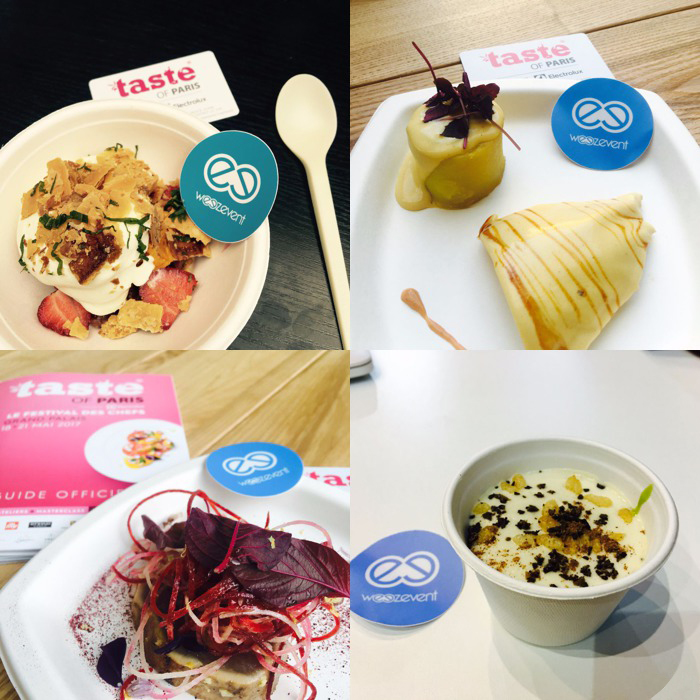 Ready to try a cash­less solu­tion? Start now with Weezevent: