Com­pa­nies reg­u­lar­ly organ­ise events to meet their objec­tives, whether that means improv­ing their brand image, pre­sent­ing a new prod­uct or ser­vice, offer­ing train­ing, or organ­is­ing con­fer­ences or con­ven­tions.
By fol­low­ing a few sim­ple prin­ci­ples, you too can suc­cess­ful­ly organ­ise your pro­fes­sion­al event. In this arti­cle, we share our rec­om­men­da­tions for organ­is­ing an event that lives up to your expec­ta­tions and those of your guests.
Planning is an essential tool for achieving the aims of a corporate event.
---
1. Objective, target audience and type of event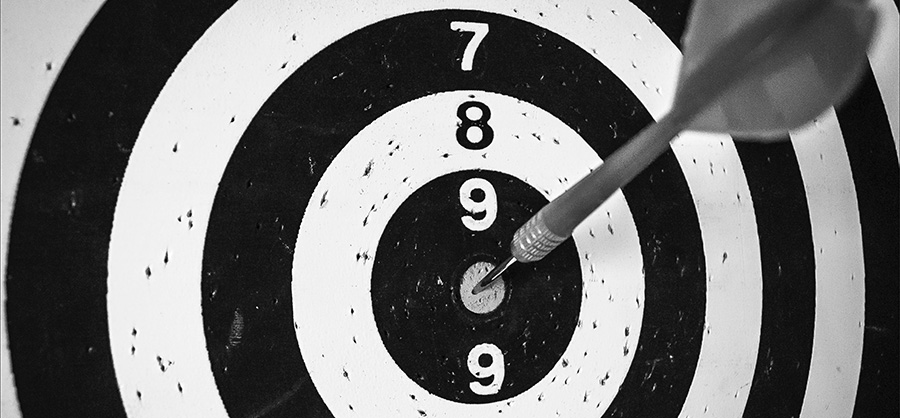 Not all pro­fes­sion­al events are alike. Depend­ing on your objec­tive and tar­get audi­ence, the type of pro­fes­sion­al event will be dif­fer­ent.
a) Objective
Your event must have an objec­tive. To iden­ti­fy this, ask your­self: why am I organ­is­ing this pro­fes­sion­al event?
Here are some exam­ple objec­tives:
To launch a new prod­uct or ser­vice
To gath­er your employ­ees for a com­pa­ny par­ty
To bring your teams togeth­er through a sem­i­nar
To cre­ate an oppor­tu­ni­ty for pro­fes­sion­al net­work­ing
To boost your company's pro­file
To share your exper­tise with an expe­ri­enced audi­ence
b) Target audience
Defin­ing your objec­tive will allow you to offer your event to the right tar­get audi­ence. Would it be more appro­pri­ate to invite your employ­ees, clients or prospects? How many peo­ple can you host at your event?
c) Type of event
Once you've iden­ti­fied your objec­tive and tar­get audi­ence, you'll have a clear­er idea of the type of event you should organ­ise. The for­mat of your event must be care­ful­ly thought out to attract your tar­get audi­ence and max­imise their par­tic­i­pa­tion.
For exam­ple, it could be:
an evening event in a cel­e­bra­to­ry venue
a con­fer­ence in an audi­to­ri­um
a mul­ti-day trip to a for­eign town or city
a day of pre­sen­ta­tions and round­ta­bles
2. Location, date and time of the event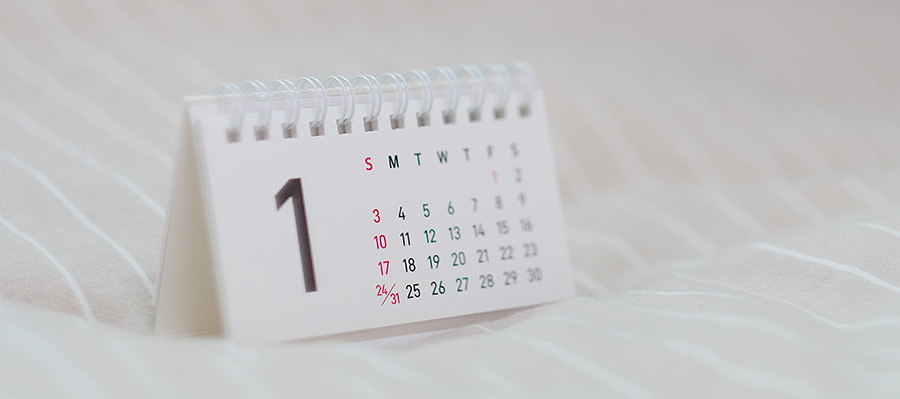 Once you've defined the broad out­lines of your pro­fes­sion­al event, it's time to look at the details of its organ­i­sa­tion such as its loca­tion, date and time.
a) Location
When look­ing for a loca­tion for your pro­fes­sion­al event, keep in mind the num­ber of atten­dees expect­ed. This num­ber will deter­mine the amount of space need­ed to hold the event.
Remem­ber that out­door events are gen­er­al­ly more infor­mal than indoor ones.
To stand out, make your event an orig­i­nal expe­ri­ence for your atten­dees. You can do this by hir­ing an unusu­al venue or pro­vid­ing unusu­al activ­i­ties. To help with this, we offer you 4 tips and ideas for organ­is­ing an orig­i­nal pro­fes­sion­al event.
b) Date
To ensure that as many peo­ple as pos­si­ble come to your event, the date must be cho­sen with the utmost care. Iden­ti­fy the ide­al date by tak­ing into account your tar­get audi­ence and their habits. Think about their expec­ta­tions based on their age, fam­i­ly sit­u­a­tion or pro­fes­sion­al activ­i­ty.
As well as your tar­get audi­ence, you should also con­sid­er the weath­er. If you're plan­ning an out­door event, you should of course avoid the rainy and cold months in your region.
Make it eas­i­er for your­self by read­ing our advice in our blog post: How to choose the date of your event?
c) Time
Although this might seem like a mere detail, the choice of time for your event is very impor­tant. This is espe­cial­ly true giv­en that it's a pro­fes­sion­al event!
If your event falls with­in the scope of your guests' mis­sions and sec­tor (e.g. a spe­cialised con­fer­ence), there's no rea­son you can't hold it in the mid­dle of the day. How­ev­er, if your event is cen­tred on infor­mal meet­ings and net­work­ing, evenings seem more appro­pri­ate.
Will your guests main­ly be trav­el­ling to your event by pub­lic trans­port? If so, make sure your event's tim­ing is suit­ed to the local trans­port net­work.
3. Budget for the event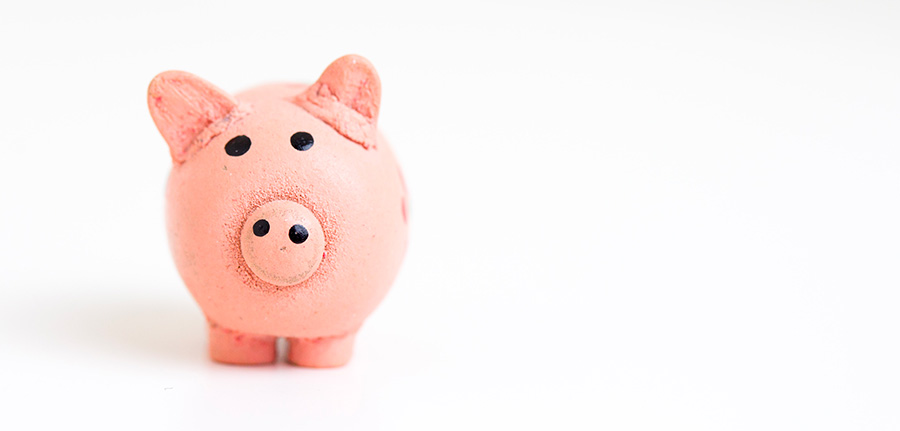 Draw­ing up a bud­get and stick­ing to it is one of the pil­lars of event organ­i­sa­tion. With­out mon­ey, it will be dif­fi­cult (but not impos­si­ble!) to organ­ise a suc­cess­ful event.
In one col­umn, list your finan­cial means: how much mon­ey do you have to organ­ise your pro­fes­sion­al event? Where does this mon­ey come from? Can you eas­i­ly exceed this bud­get, or should you spend as lit­tle as pos­si­ble?
In the oth­er col­umn, list your dif­fer­ent expens­es (venue, sup­pli­ers, cater­ing etc.) and the asso­ci­at­ed costs.
To help you draw up your bud­get, read our blog post: Basic rules to cre­ate your event's bud­get.

4. Content of the event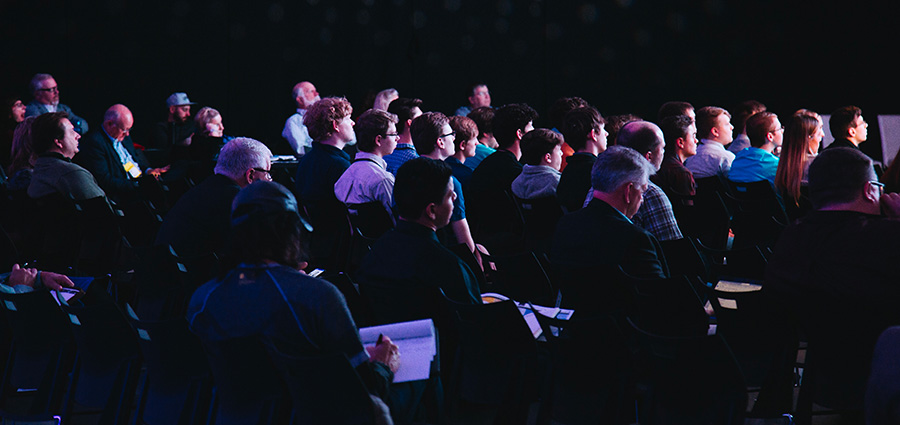 The next step is to think about and cre­ate your pro­fes­sion­al event's con­tent.
To achieve this, ask your­self the fol­low­ing ques­tions:
What will be the main high­lights and activ­i­ties?
Who will be the speak­ers?
How will the guests be wel­comed? What about the end of the event?
Depend­ing on the time of day, should there be a food offer­ing? Sweet or savoury?
…
Try to answer all the ques­tions your atten­dees might have before they come to your event. That way, you can ensure that your event is well organ­ised and meets all your guests' needs.
5. Communication around the event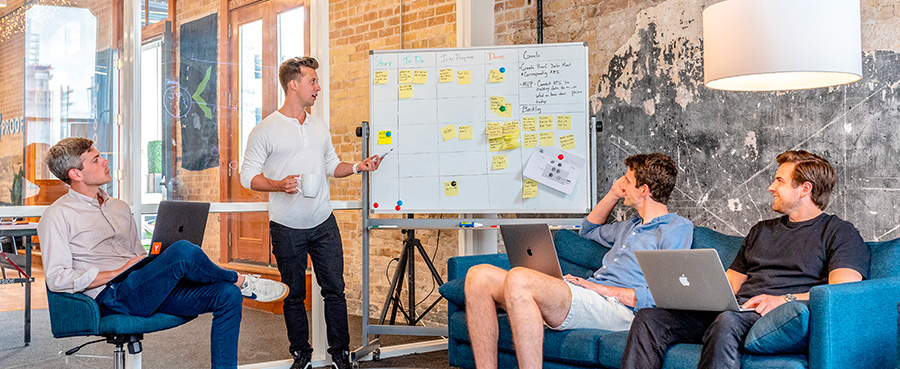 Your event's organ­i­sa­tion wouldn't be com­plete with­out a good com­mu­ni­ca­tion strat­e­gy. Indeed, think­ing about your com­mu­ni­ca­tion strat­e­gy suf­fi­cient­ly in advance will allow you to attract more atten­dees and build loy­al­ty among them.
a) Communicating before a professional event
Before your pro­fes­sion­al event, plan sev­er­al com­mu­ni­ca­tion actions to attract your tar­get audi­ence.
Think about vary­ing the media you use to com­mu­ni­cate (e.g. email, social net­works, web­site, press) and the for­mat (e.g. text, audio, video, visu­al).
Remem­ber that email remains one of the most effec­tive mar­ket­ing levers today. To help you attract atten­dees by this means, dis­cov­er two ded­i­cat­ed blog arti­cles:
b) Communicating during a professional event
On the day of your pro­fes­sion­al event, keep com­mu­ni­cat­ing!
This can help you attract new inter­est­ed atten­dees, pro­vide the nec­es­sary infor­ma­tion to every­one, and also broad­en the reach of your event.
If peo­ple fol­low you on social net­works but were unable or unwill­ing to attend your event, you can still send them behind-the-scenes news from the day to make them want to join you at the next edi­tion.
c) Communicating after a professional event
Com­mu­ni­ca­tion around your pro­fes­sion­al event should not stop after the event. Plan oth­er actions to take advan­tage of your tar­get audience's recent inter­est in your event.
Here are some exam­ples of effec­tive post-event com­mu­ni­ca­tions:
Thank your atten­dees for their involve­ment in your event's suc­cess
Cre­ate con­tent around what hap­pened, e.g. pho­tos, an inter­view filmed dur­ing the event, an after-movie, a sum­ma­ry of the day in fig­ures, a blog post on the main lessons learned.
---
You now hold the key to organ­is­ing a suc­cess­ful pro­fes­sion­al event!
You too can take advan­tage of our tick­et­ing, access con­trol and mail­ing solu­tions to meet and exceed your tar­gets.