To allow some of your events' attendees to benefit from specific prices, you can offer them the chance to subscribe through your ticketing platform to become members and enjoy exclusive benefits. Use this WeezTicket premium feature and create new sales formats which are especially useful for concert venues and shows, courses, sport events and even workshops.
In this article, we present you with 3 examples of how to use this feature to offer an exclusive experience to your most loyal audience.
---
1. Live music venue
As an example of a concert venue, we selected L'Astrolabe, which since 2014 has used a format that's won over thousands of members.

How do they use this feature?
Attendees can choose a subscription, either individually or in pairs, which is valid for 12 months from the date of purchase and provides access to the membership price and other advantages at the different concerts in the venue. Members have free access to certain concerts, receive the programme directly in their mailbox and enjoy reduced prices at partner concert venues. In addition, all members have access to ticket sales for concerts produced by L'Astrolabe several days before sales open to the general public.
2. Handball club
The subscription feature is also highly valued in the sports sector. To illustrate this use, let's look at the Hennebont-Lochrist Handball club as an example.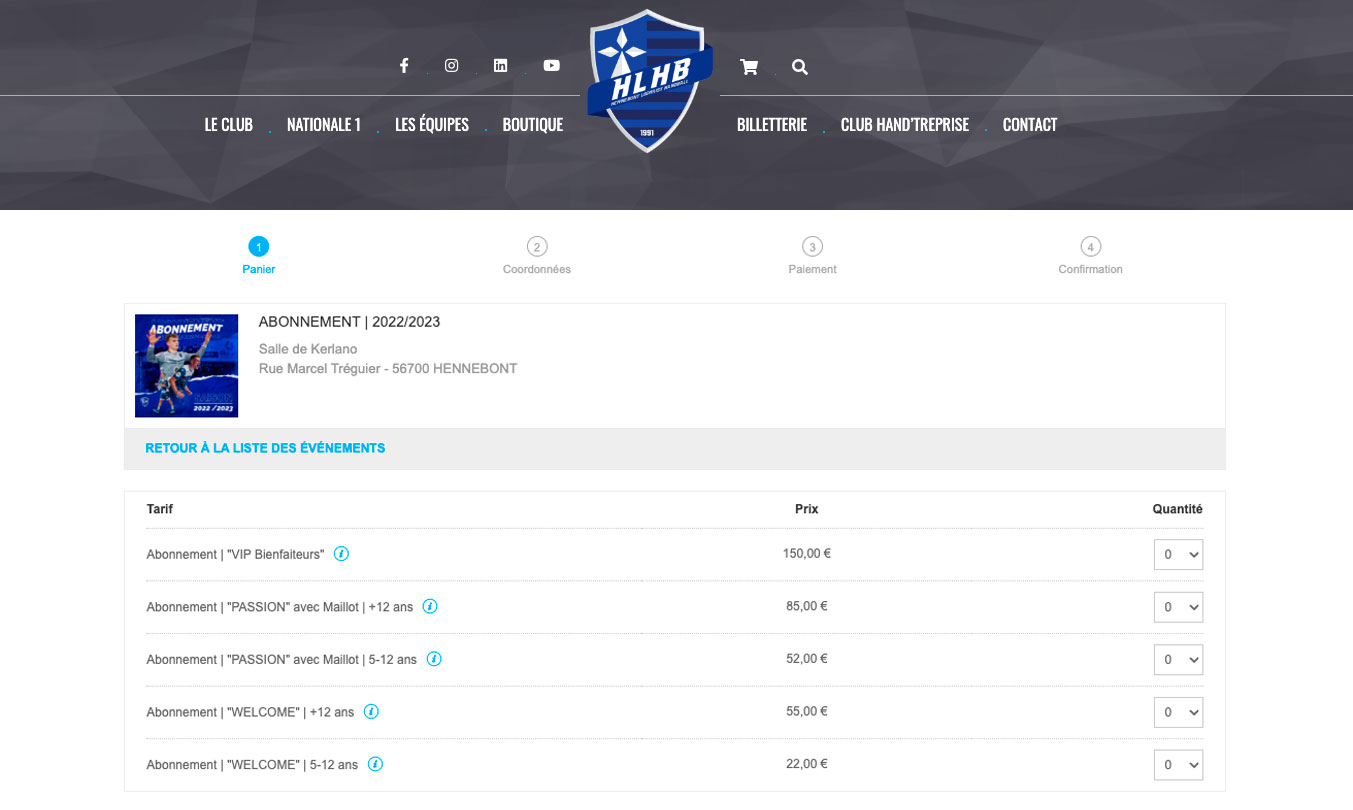 How do they use this feature?
Thanks to WeezTicket's subscription feature, the club is able to offer sales formats that are suited to its different member profiles:
The Welcome subscription (prices for ages 5-12 and 13+) allows members to attend all home matches of the season.
The Passion subscription (prices for ages 5-12 and 13+) offers access to all matches and includes a personalised gift shirt.
The even more exclusive VIP subscription offers the benefits of the Passion subscription plus 3 nights exclusively reserved for VIPs.
3. Gift cards
The Les Cercles cabaret uses our subscription feature to sell gift cards.


How do they use this feature?
Whether giving one as a gift or enjoying it at a later date, it's always a good idea to offer the option of purchasing gift cards. The Les Cercles cabaret offers different formats: show only, package with show and drink, or complete package with show, drink and food.
To exchange a gift card for a ticket, the holder simply enters the code on the card, which they'll have received by email at the time of purchase.
---
Were you inspired by these 3 ways of using the WeezTicket ticketing platform's subscription feature? You can offer similar formats to build loyalty among your audience!