A cashless and ticketing solution for any type of event organiser
Quickly customize and sell tickets !
tickets sold
during the last hour
Create, customize and sell!
You're expecting 10 people ?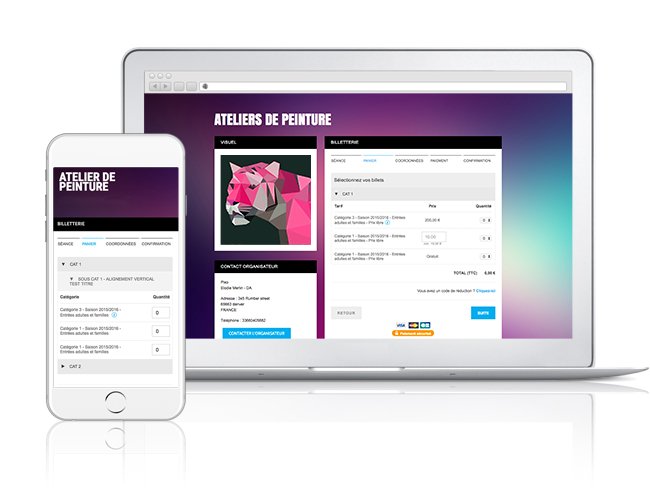 Your ticketing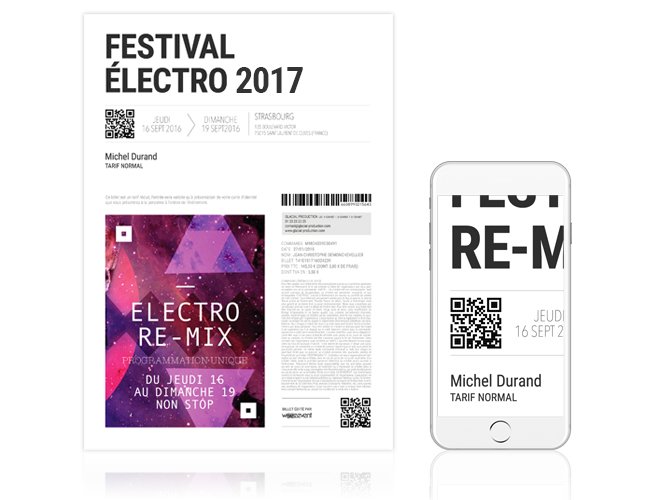 Your tickets
Offer the best
online ticket sales
experience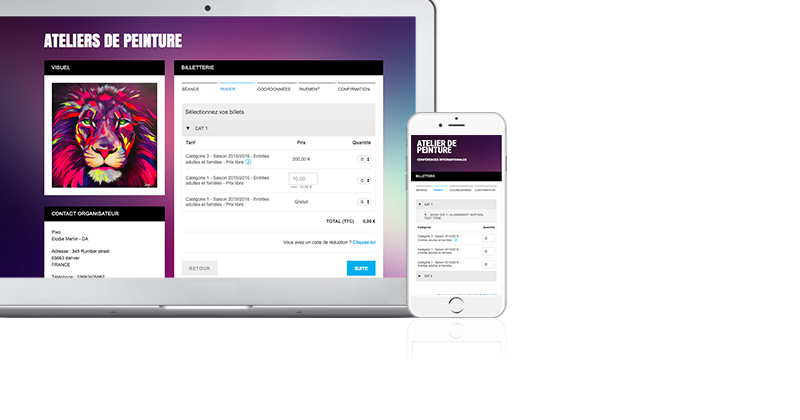 Online ticket sales, dedicated mini-site and social networks
Sell tickets
online
En savoir plus
+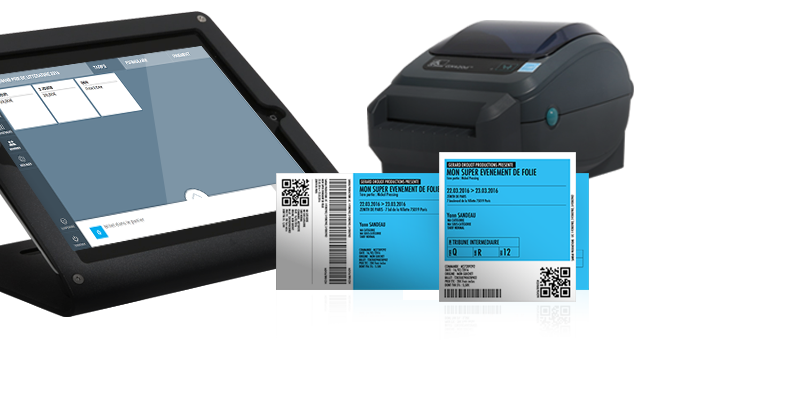 Print tickets with stubs, badges or PDF
Sell tickets
onsite
En savoir plus
+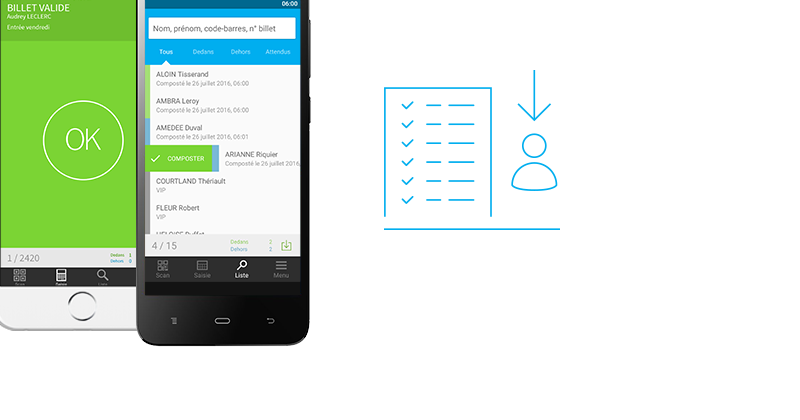 List of participants or Pro solution
Control access
and admissions
En savoir plus
+
Innovation at the heart
of our promise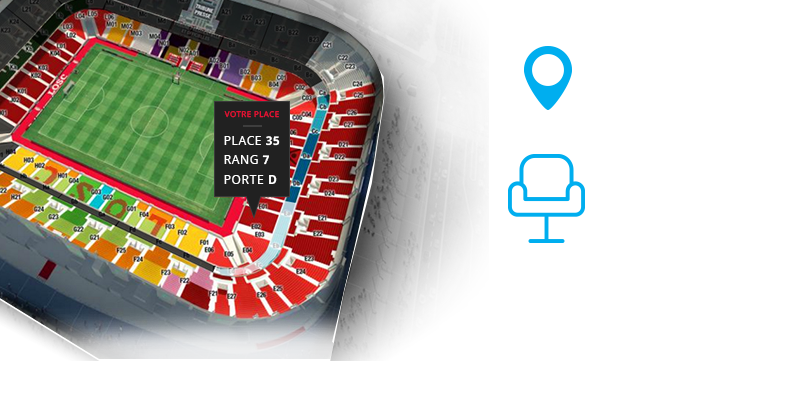 Automatic seating assignment and choice of seating on map
Open / Assigned
numbered seating
En savoir plus
+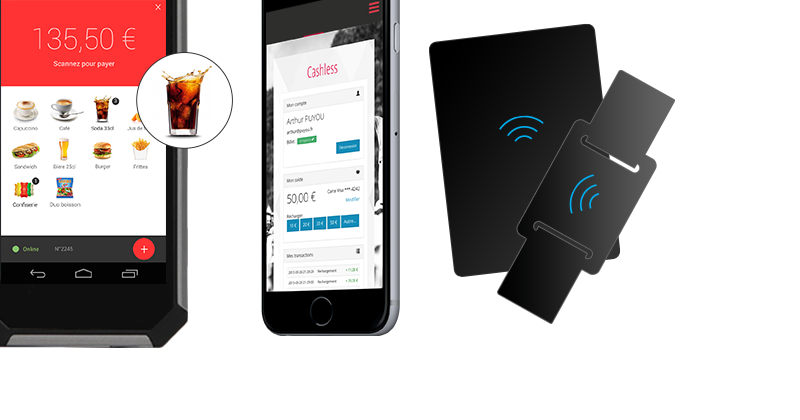 Choose the best support for you between bracelets, cards, watches, sunglasses…
Cashless
payment solutions
En savoir plus
+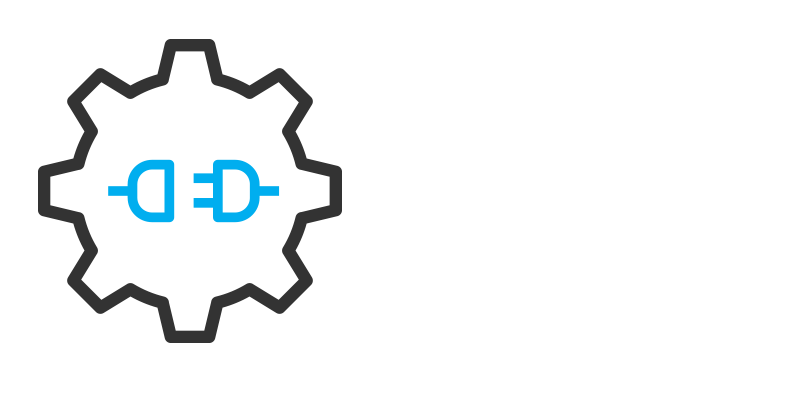 Backup your data and use it for your event
Connect to the API Weezevent
En savoir plus
+
ILS PARLENT DE NOUS
This solution answers our needs as it allows attendees to easily register for the different events, which is a crucial need for our organisation as we have several thousands of participants to manage for each event.
Jeff
La ruée des fadas
L'outil de réservation de Weezevent a été intégré à notre site en quelques clics et personnalisé à nos couleurs pour un rendu très pro, cela nous a permis de nous organiser de manière simple et pratique. Sans informaticien dans l'équipe, c'est (enfin) un système à notre échelle !
LUCIE THIEULE
CO FONDATRICE, LES DÉBROUILLARDES
L'organisation d'un événement nécessite une machine sans faille, tout est dans les détails. La partie ticketing est essentielle. Après avoir testé plusieurs solutions, nous avons arrêté notre choix pour Weezevent, l'ensemble des fonctionnalités de gestion étant offertes par la solution. Du monitoring des inscriptions au ticketing, en passant par la facturation.
RICHARD MENNEVEUX
FONDATEUR DE FRENCHWEB