The festival organiser's practical guide
Make your 1st festival a success with the help of this white paper.
Download for free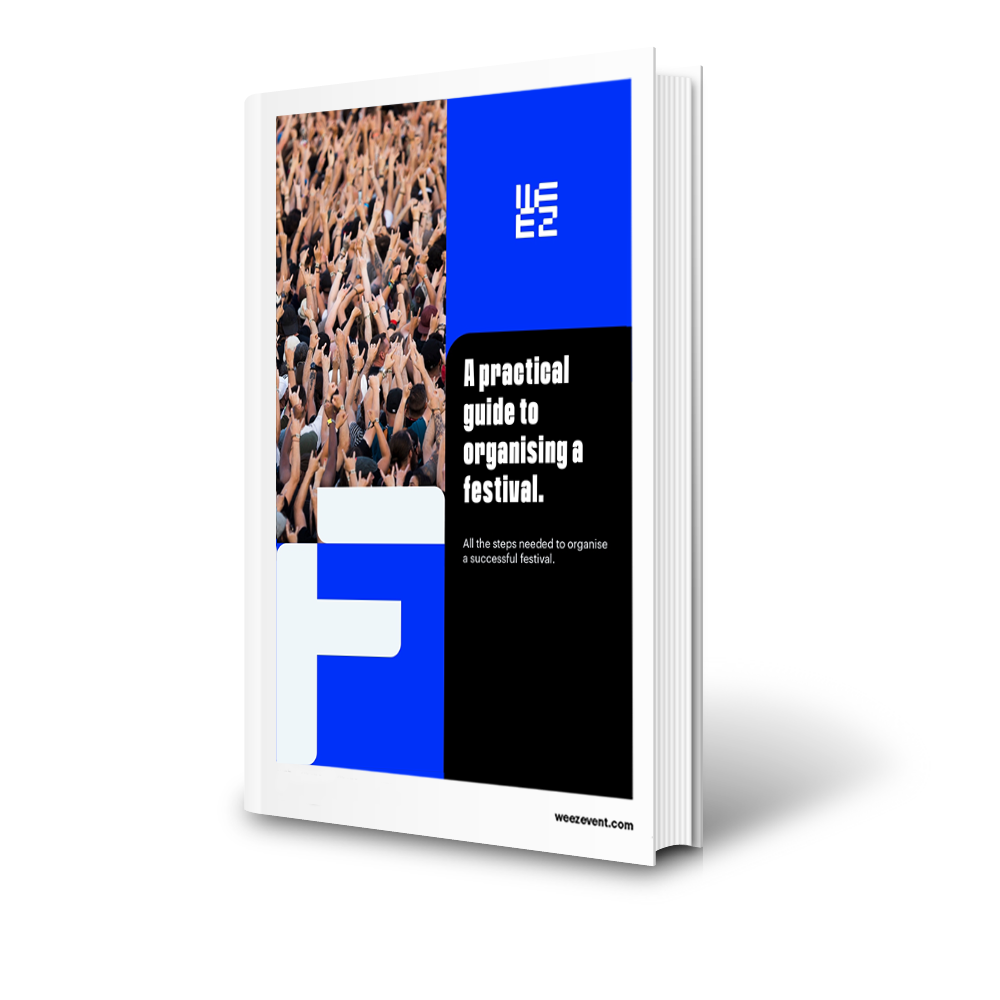 All the steps to organising a successful festival
Your festival's planning must be rigorous, regardless of the type of festival – literary, music, food, art -and your ambition regarding the size.
 This free guide gives you an overview of all the facets involved and the steps to follow when organising a festival.
An extensive and varied content to guide you through all the stages of your festival.

This free white paper will be especially useful if you are organising your first festival or are just curious to know more about how to organise a festival.

· Discover the main steps of the planning, defining your goals and the general outline of your festival.
· Plan your budget and finance your festival by following our tips.
· Take advantage of the benefits of selling tickets with an online ticketing system.
· Ask yourself the right questions to choose the ideal date and location and all the stakeholders you will collaborate with.
· Prepare a powerful and meaningful program that will appeal to your target audience.
· Create an effective communication strategy.
· Define the development of your festival precisely and plan the next steps.