WeezPay, cashless payment system designed for sports clubs and stadiums
Whether you would like to make transactions easier at your club, enhance user-experience and CRM, get a better understanding of purchasing behaviour, or reinforce your club branding, Weezevent can support you in your choice of cashless payment system. Take the plunge and accelerate your digital transformation using our WeezPay solution.
Tell us about your challenges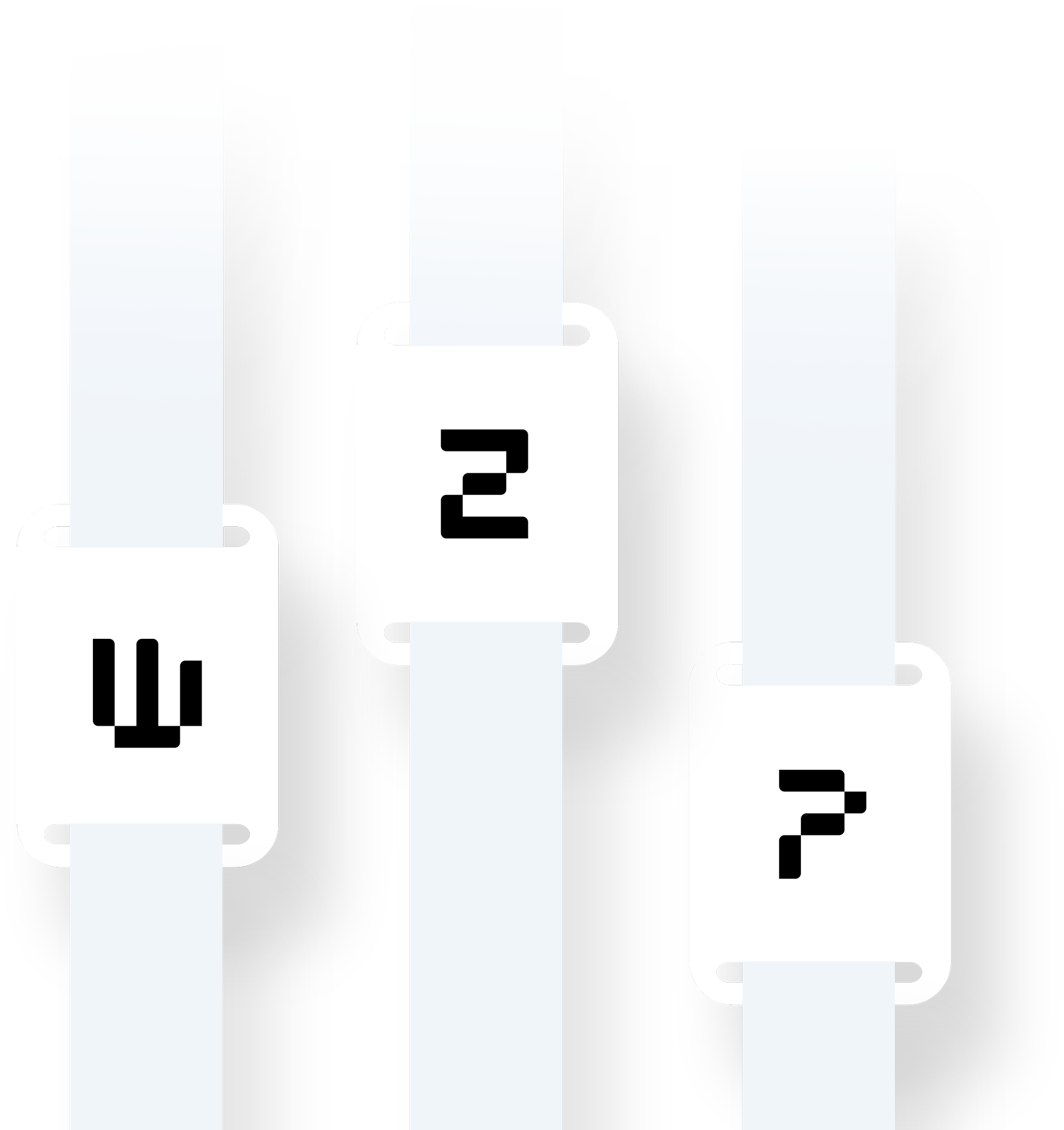 A solution adapted to all sports clubs
Plan­ners of sports events and club man­agers need tools for dai­ly man­age­ment oper­a­tions. Weezeven­t's cash­less pay­ment solu­tion was designed to meet the needs of all sports clubs, what­ev­er their size, num­ber of mem­bers, or point of sale. Set­ting up your cash han­dling, rolling out ter­mi­nals, fol­low­ing sales data and analysing data has nev­er been easier.
Fast

Decrease wait­ing times at points of sale using Weezeven­t's cash­less pay­ment system

Reliable

Put an end to account­ing errors. Choose the accu­ra­cy of a reli­able solution.

Secure

Our cash­less sys­tem can reduce cash han­dling and thus fraud.
Roll out a system adapted to all types of audiences

Inte­grate cash­less pay­ments to your mem­ber­ship card to turn it into a club pass­port. Mem­bers can top-up before or dur­ing games. Put an end to mul­ti­ple sup­ports: access to the sta­di­um, pay­ment at the bar and at points of sale will be han­dled by the same card. For the occa­sion­al vis­i­tor, offer the pos­si­bil­i­ty to pick up a cash­less card upon arrival. You can also give the option to pay using the club's mobile app!

Reduce waiting time at points of sale

Up to 30% time saved at all your points of sale! Reg­is­ter­ing an order and get­ting paid has nev­er been so easy — thanks to the inte­grat­ed cal­cu­la­tor and Weez­Pay's con­tact­less pay­ment. You can thus reduce a source of stress for your audi­ence and your teams alike. The pay­ment ter­mi­nal devel­oped by our team is con­stant­ly improv­ing based on feedback.
The cashless solution for stadiums and sport events
Rein­force the user expe­ri­ence on your sport com­pe­ti­tions and make the access eas­i­er for all your sup­port­ers. Our cash­less solu­tion can adapt to all sport events and places : sta­di­ums, race­tracks, skat­ing-rinks, ten­nis courts… Man­age spe­cial offers on-site and col­lect datas on all your sells.
In-house development

In-house devel­op­ment by our teams, con­tin­ued R&D.

Agility

One-click set-up, autonomous equip­ment, roll-out in real time.

Compliance

Pay­ment method com­pli­ant with the NF 525 norm.
A complete and user-friendly customer experience

Inte­grate our cash­less pay­ment mod­ule to your web­site and cus­tomise it to your colours. Add your logo, your visu­als, etc. Offer a top-up ser­vice to your sup­port­ers and online refunds direct­ly from your site. No more trou­ble, Weezevent takes care of everything.

Incentivise adoption of digital practices

Our solu­tion is designed to enhance the cus­tomer-expe­ri­ence using dig­i­tal meth­ods. From their cash­less dash­board, users can see their bal­ance and their trans­ac­tion his­to­ry, top-up their cash­less card with one click and be refund­ed real­ly eas­i­ly at the end of the game. Offer pre-order of cards and deliv­ery at their seat in the stadium.
Create new consumption opportunities
The sale of food and drinks is not restrict­ed to half-time any more! Find the sup­port­ers who remained in their seats and set up a nomad point of sale. Cre­ate new sale oppor­tu­ni­ties before and after the game, and rein­force your club's branding!
Let's get started
Keep control
Cre­ate points of sale, then set up lists of items by cus­tomis­ing VAT, avail­able stock, price, etc. Using Weez­Pay, opti­mise your inven­to­ry man­age­ment and man­age the rights of each vendor.
Do what you like

All options in our solu­tion — like those of our cash­less pay­ment sys­tem — can be cus­tomised. You can pre­vent cash pay­ments, or bank card pay­ments with­in the sports are­na if you'd like. Autho­rise some pay­ment meth­ods on select­ed points of sale only. Fol­low your desires. With Weezevent, it's up to you.

Increase sales and revenues

Using nomad sales­per­sons, decrease wait­ing times at pay­ment points and incen­tivise your audi­ence to pur­chase quick­ly. Cre­ate loy­al­ty before and after the game by cre­at­ing ded­i­cat­ed offers for your best cus­tomers. Increas­ing your rev­enues is depen­dent on your spon­sors. Broad­cast them on your cash­less pay­ment sup­ports and offer part­ner­ship deals to your mem­bers. Your sales' pro­gres­sion can be checked in real time!
Opt for serenity
Ben­e­fit from a cash­less train­ing for your staff
Col­lect your sup­port­ers' data — cre­ate a cus­tomer database
Organ­ise occa­sion­al pro­mo­tion­al campaigns
Offer your spon­sors a place of choice on your NFC card
Increase under­stand­ing of your members
Get in touch with our sales team
View your stats in real time

Export your data easily

Create promo codes