To sell tickets for your event, your audience needs to hear about it.
Sure, there are decent techniques already available: marketing strategies, invitation e-mailing, early-bird ticket sales strategy, communication on social networks, quality website…. But have you thought about taking advantage of a ticket resale platform? Let's dive into the best ways to use one of these platforms, TicketSwap, to drive ticket sales, without any extra hassle or cost.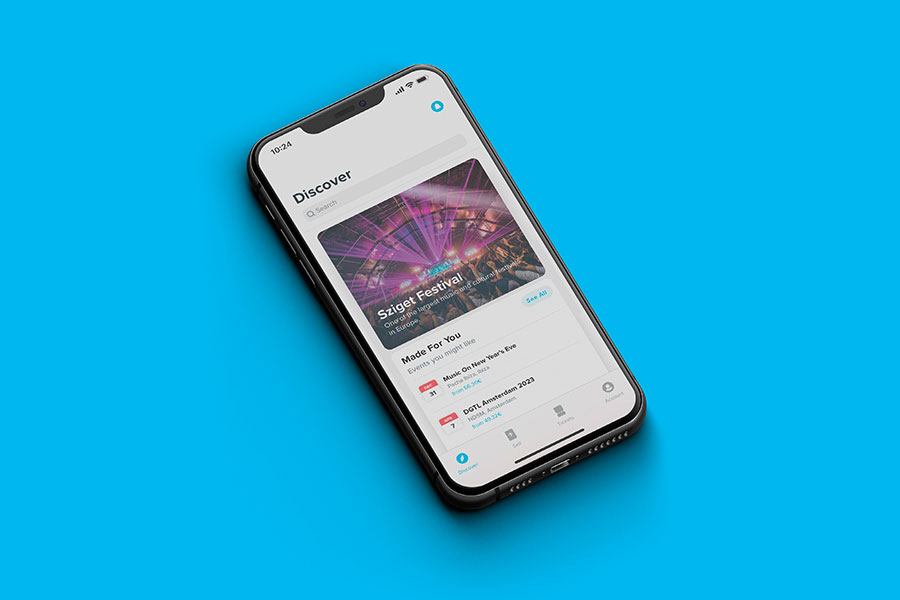 1. Why should I offer a resale solution?
Fans want flexible ticketing. Resale options like TicketSwap offer peace of mind that fans will be able to recoup the costs of their ticket from a second-hand buyer, should their plans change. So, having your event listed on TicketSwap means fans are more likely to take the plunge and buy tickets in advance of shows.
And what's better than offering your fans a resale solution? Offering one with access to 9 million potential ticket buyers. TicketSwap's community has grown rapidly, from 6.5M to over 9M since March 2020. 1.5M of those users are registered in the UK, and 1.1M are registered in France.
"Listing your event on TicketSwap means automatically joining an international community of fans on a mission to trade tickets safely and ethically. TicketSwap has been representing the needs of fans for over 10 years. In doing so, we've cultivated a resale environment that's mutually beneficial for both promoters and the real people who demand flexibility in attending events all over the world."
– Hans Ober, TickerSwap Co-Founder and CEO.
2. How TicketSwap's discovery options empower promoters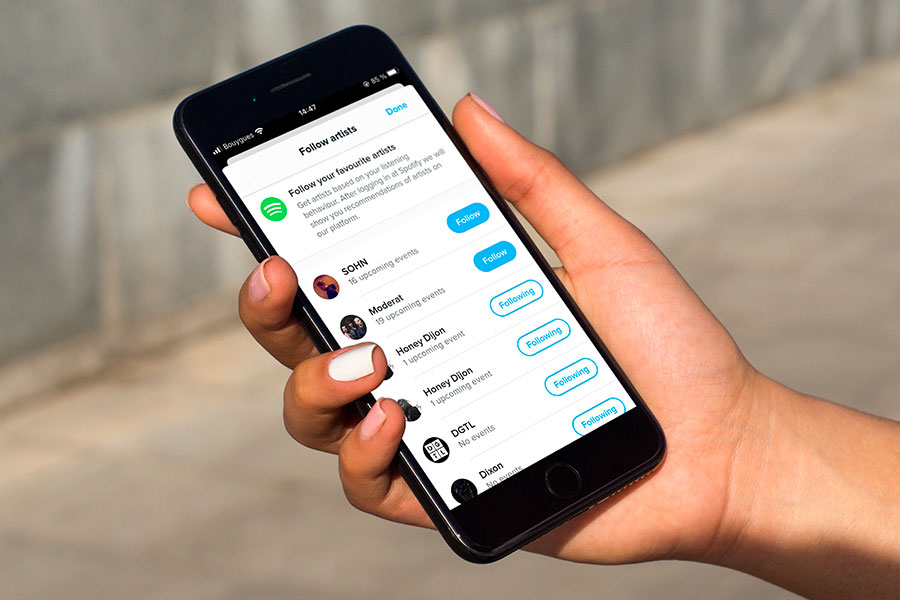 Filters spotlight your events to fans
Not only can fans find their dream tickets using location, date, event category and artist filters on TicketSwap, but they can also find tickets for last-minute plans. The "today" and "this weekend" filters suggest the most popular events right here, right now. Useful for fans on the hunt for weekend plans – but also ideal for promoters hoping to sell out a venue. Win-win.
Spotify follow tool keeps things fresh
TicketSwap users can also connect their account to their Spotify profile, creating an endless stream of inspiration for upcoming events to browse and book.
Powerful algorithms drive discovery further
TicketSwap's 'made for you' or 'fans also like' recommendations puts your event firmly on new fans' radars. There's also the platform's in-app discovery feed, email updates and available/wanted listings – all solutions which help fans get first in line for the events they love (meanwhile finding buyers for your events).
Communicate easily with your attendees
Fans count on TicketSwap for event information and updates, because the platform's event pages include all the important details they need: the where, the when, the artist line-up for your event – plus, a link to your ticketing shop and any existing wanted / available listings.
Enjoy extra promotion
TicketSwap is free to use for event organizers – and packed with opportunities to be featured across the platform's social media platforms and on the in-app blog. Not only that, but TicketSwap's partnership managers can set you up with a helping hand in digital marketing, onsite support, brand activations and more.
3. A safety guarantee for your event attendees
Protect your ticket-buyers against fraud with TicketSwap's safety measures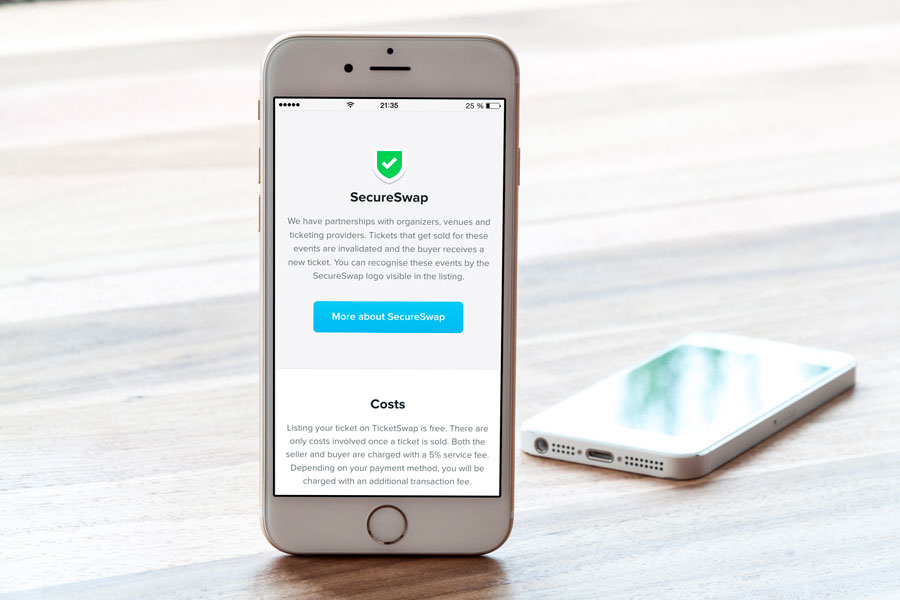 Complete protection for fans and organizers with SecureSwap
Partnering up with TicketSwap offers a fraud-tackling experience thanks to the platform's SecureSwap integration. When a ticket is resold, the barcode is replaced, guaranteeing easy entry for the new buyer, and offering reassurance for promoters. Weezevent implemented this secure process in 2019 to reassure buyers and avoid any issues at the entrance of events: https://www.ticketswap.com/how-does-it-work.
"Thanks to our partnership and an easy to set up integration, many buyers are benefiting from SecureSwap. It's a weight off their shoulders, as they no longer have to worry about the validity of their ticket and can access events without any of the problems historically associated with resale."
Pierre-Henri Deballon, CEO of Weezevent
Tackle inflated prices
With TicketSwap, you're taking a stand against black market predators. Fans are constantly priced out of experiences they deserve to attend, because of touts and predatory behaviors. TicketSwap's answer to this – a maximum resale price – puts fans' interests first. Tickets can't be sold at more than 20% above the ticket's face value, full stop.
Stay present through customer service
Fans need to know there's help on hand should they need it. Beyond TicketSwap's ergonomic App with a dynamic Q&A, there's also an in-house multilingual support team, providing customer service on the phone or via the App: https://www.ticketswap.com/contact.
---
The sooner your event listing is created on TicketSwap, the bigger the benefits you'll see from its discovery options, safe and secure resale solutions, promotion opportunities and more. So… what's the wait?
Head to the TicketSwap website to start selling out your events – starting today.