To support our growth, Weezevent is recruiting new talent in France and abroad.
To learn more about the Client Success team, which accompanies our organisers' biggest events, read Maeva's profile below.
In this interview, Maeva discusses her passion for the events industry and how it led her to join Weezevent 5 years ago. She addresses her missions as a Client Success Officer, her role as team leader, and her way of working with the different departments at Weezevent.
1. Can you tell us about your career path to date?
I started my career in a very different field: biology applied to the food industry. In addition to my job, I started volunteering at music events.
Whilst volunteering at Rock en Seine, I realised that I wanted a career in the music industry. I started a course to become a contemporary music production manager and I worked for concert halls, recording studios, festivals…
As an intern for the French festival "Nuits Sonores", I accompanied the production director in the deployment of cashless payment with Weezevent. I had a great time, full of emotions and discoveries.
After this adventure, I wanted to join the Weezevent team. I was convinced that the technology was super innovative for its time – and it was – and that it brought something new to both the participants' experience and the organisers' work.I was freelancing for Weezevent during the summer of 2017, and then I was given a chance to become a CSM (Client Success Manager).
Since 2021, I have been a CSO (Client Success Officer), and am responsible for a team of CSMs.
2. What are your tasks within the Client Success division? 
The purpose of the Client Success division is to support event organisers in their events, advise and train them on our technologies.
As a manager within this division, I support the growth of Weezevent by recruiting, training, and coaching the CSMs that join us. I have a team of 4 CSMs that I manage. I guide them in the qualitative accompaniment of the organisers that they are responsible for.
With my promotion from CSM to CSO my objective is to be a relational reference rather than an operational one for the organisers I accompanied. Client service is essential to Weezevent, and we do everything we can to facilitate the daily life of the organisers we work with.
I also work alongside the other CSOs to create and optimise our monitoring, performance and training tools.
Lastly, I also contribute to the support of the teams that develop in other countries including the UK.
3. Can you tell us about a project or success you have contributed to?
In September 2021, I accompanied the Global Citizen Paris event in implementing ticketing, access control and contactless payments.
This event is one of several events organised in various cities around the world to support important causes such as global warming and poverty.
The french event took place on the Champs de Mars, in Paris. It welcomed around 20,000 participants, making it one of the few major events in 2021.
The registration process, multi-audience access control, configuration of the venue, and sanitary restrictions all made the event a great challenge, but above all a great success.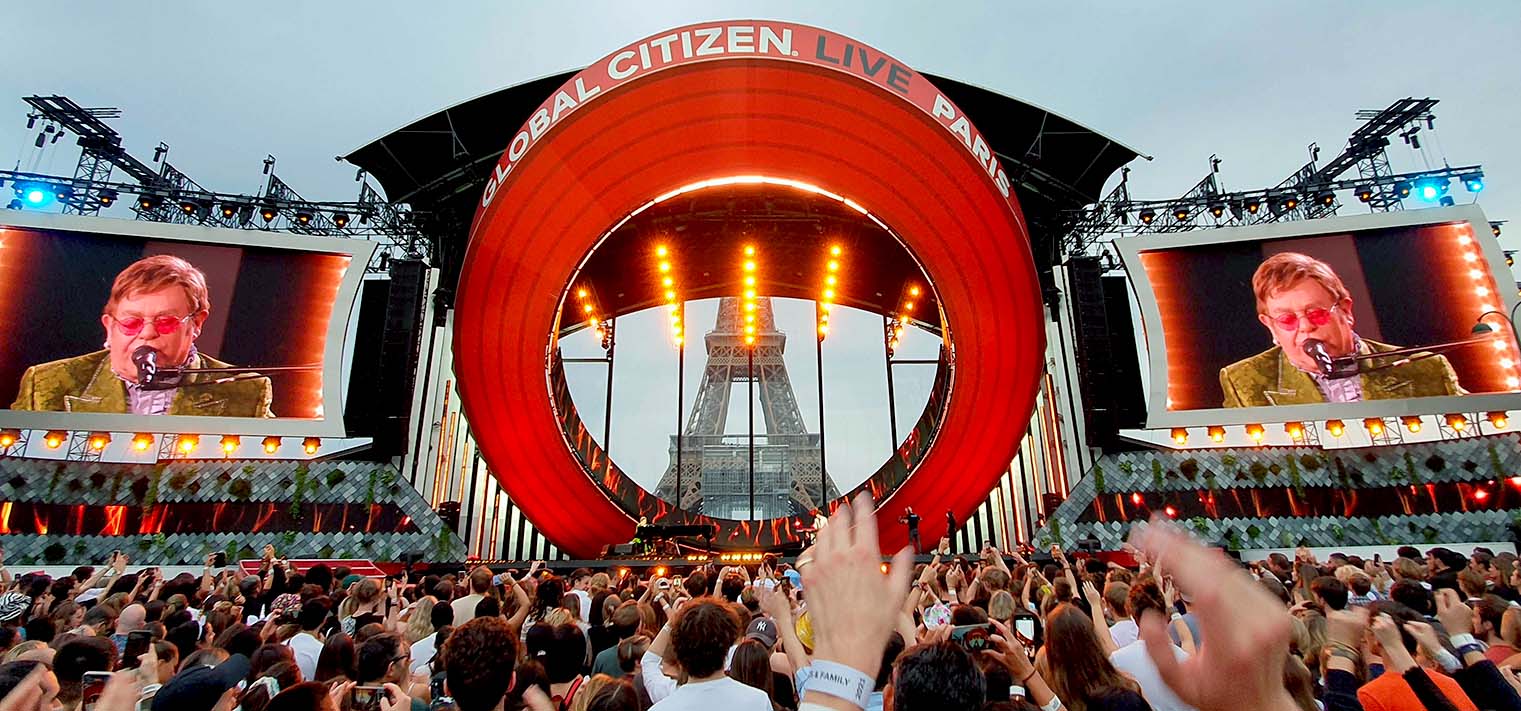 4. Can you tell us about an outstanding experience you had at Weezevent?
My first volunteer mission was at the French festival "Rock en Seine". When, in 2019, I accompanied them as CSM, it was a genuine recognition for me, as it was the very same festival that pushed me to change my career path.
My work concerned two major areas for the festival: access control and cashless payments. Everything went smoothly, leaving me with a sense of pride. This is when I said to myself "I know exactly why I am doing this job". A very special moment for me!
5. How does the Tech team collaborate with the other Weezevent teams?
At Weezevent there are two client relationship departments : the Client Success team, which supports large accounts, and the Client Service team, which takes care of organisers who only require occasional guidance.
We work together to exchange information between our departments. Our aim is to follow the same guidelines and to handle subjects in the same way to ensure the same service quality for every event organiser who chooses Weezevent.
Our activity implies that we work closely with the Operations team. They are a very valuable resource for us as they are responsible for ensuring the delivery of all necessary equipment to the organisers on time. They also manage the scheduling of freelancers, transport and accommodation arrangements for on-site teams. There would be no event without them!
The other CSOs and I collect feedback and suggestions from the organisers and forward them to the Tech and Product teams. This allows us to develop the roadmap together, and to determine the priorities for the coming year.
6. How would you describe Weezevent to a stranger?
Weezevent is a dynamic, innovative, and familial company.
Dynamic, because we never get bored. Our sector, the events industry, is very rich in challenges and exciting subjects. We work with event organisers from all sectors and of all sizes, which drives us to be as flexible as possible to meet their needs. It's very stimulating, you never get bored!
Innovative, because we live in tune with the present. It is vital to stay in sync with our customers' expectations. We don't rest on our laurels, and this is very stimulating in our daily work.
Familial, because even though we now have over 100 employees worldwide, we have kept a start-up spirit. The work atmosphere is very enjoyable. We are all very invested, and without this atmosphere and support among the teams, it would be complicated.
7. Weezevent is constantly growing and becoming more international. How do these changes translate into your daily life?
One of the biggest challenges for 2022 for the CSOs is the internationalisation. We are working on the best way to include all the international offices to our working process.
Our mission is to standardise the experience of those who are already part of our group's workforce, and to support and train those who are joining us. It is also about allowing event organisers to have a similar experience with Weezevent, regardless of their location.
8. Do you have an anecdote about your daily life or your team to share with us?
Every Friday, the Delivery teams (Client Success, Client Service and Operations) get together and everyone is invited to share their views. It's a relaxing moment where we can assess our week and unwind as a team. This allows us to keep in touch and to preserve our cross-team relationships.
9. Aside from Weezevent, what motivates you or what drives you everyday? 
Music is the rhythm of my life! When I'm not working for live events (concerts, festivals, clubs etc.) I'm attending them. However, with the current sanitary situation, it hasn't been easy… So I discovered a new hobby: hiking!
After two years of "downtime" for music, I can now name all the best hiking trails in and around Paris.
Does Maeva's story inspire you and would you like to join the Weezevent adventure?
Send your application to us now!