Weezevent is currently recruiting many tech profiles to expand its various teams.
To learn more about the Tech team, discover the profile of Matthieu, CTO in charge of providing the best technology to event organisers.
In this interview, he talks about his missions and his role as a manager. Learn more about the deployment of cashless and the philosophy that he instils in his teams.
1. Can you tell us about your career path to date?
I started to be interested in computers at a very young age, towards the end of the 90s, alongside my father. During my studies I was very active in the associative life of the University of Technology of Compiègne (UTC). I managed the IT service for all the school's associations, and set up ticketing for student events.
In 2012, I created with 2 friends a payment solution for the needs of the UTC associations.
In 2015, Weezevent bought our company and we joined its teams.
The 3 of us formed the "cashless wizards" and worked hard on the development of cashless, which was still very new on the event scene.
In 6 months, we built the WeezPay product and deployed this technology on the Vieilles Charrues and Papillons de Nuit festivals. A crazy gamble, crowned with success, and which left us with some very nice memories!
The team grew, one thing led to another and I was promoted to CTO of Weezevent.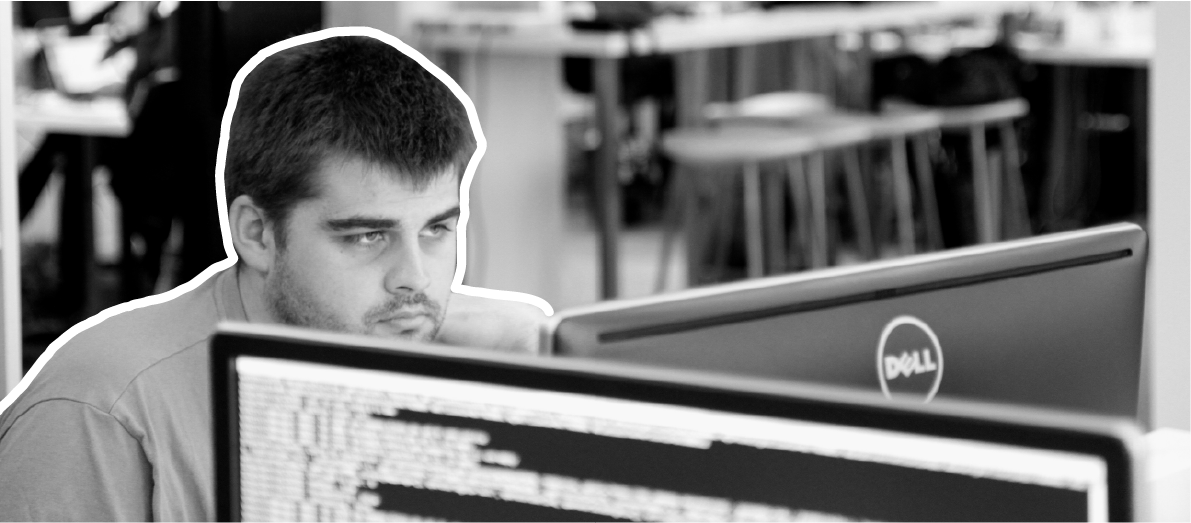 2. What are your tasks within the Tech division?
I have what I call a 'multi-hat' job.
First of all, and this is fundamental, I make sure that we develop things that make sense in the long term. I still love to code, so I get my "hands in" to always think about the architecture and the most logical way to code all our products. This way we avoid duplication and don't waste time!
I also manage the infrastructure, with servers, load, auto scaling, unit tests, deployment management…
Finally, I manage, follow and recruit my team of developers.
With the beginning of the end of the Covid crisis, we were able to start recruiting again and I am now looking to double the size of my staff. This recruitment allows us to ensure that we can continue to innovate, without saturating the current team.
3. Can you tell us about an outstanding experience you had at Weezevent?
I remember the first summer of cashless deployment, at the french festival "Vieilles Charrues". A member of the organisation took me to the top of a tower to observe the festival and the number of participants. It was both impressive and gratifying to know that everyone was equipped with a chip, which we provided, to pay for their drinks.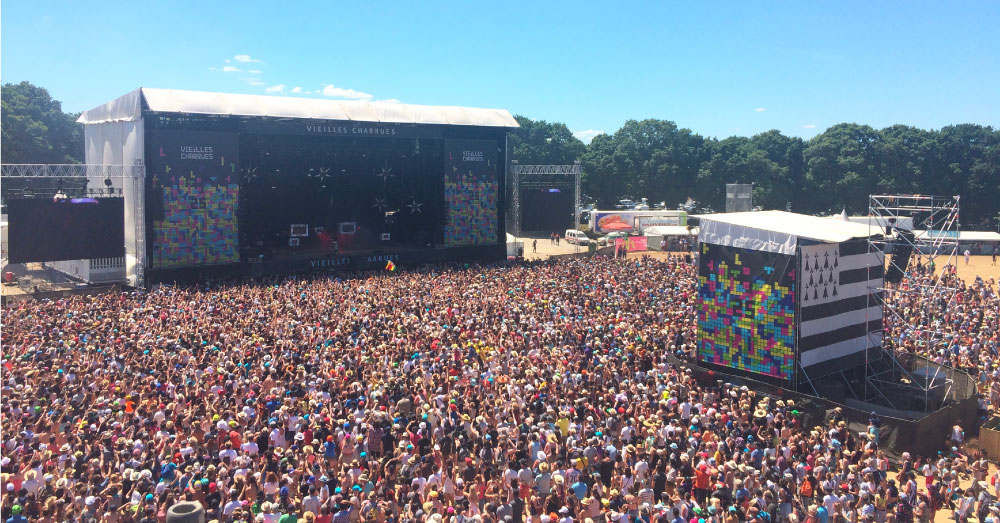 4. How does the Tech team collaborate with the other Weezevent teams?
My department is composed of the Tech teams, and we work hand in hand with the Product teams. We are grouped as follows:
My teams work mainly with the Product Team, which is the gateway for filtering, sorting and prioritising requirements. Several Product Owners are spread across the two divisions for this purpose.
5. How would you describe Weezevent to a stranger?
If I had to describe Weezevent to a stranger, I would choose the words "ambition", "madness" and "passion".
I would start with ambition, because Weezevent is a company that isn't afraid. It's in permanent growth, buying out its competitors, opening up to all kinds of sectors, and has become international in a very short time. We respond to calls for tender that seem 'monstrous', but that we succeed in doing brilliantly.
Then the madness. I think it's totally linked to the ambition, which is sometimes a bit crazy. Let's just say that we are not afraid of adrenaline! I think you need that little bit of madness to be willing to do what may seem impossible. You also need it to trust each other blindly, because alone we couldn't do it (and we'd be bored).
Finally I would say passion. This seems to me to be applicable to all those who work at Weezevent. Passion is what makes us get up in the morning, and what keeps us awake when we're working hard for certain large events. I see passion in two complementary ways: passion for the event, and passion for the job. If we didn't have both, I think we would all be doing something else.
In my teams I feel it particularly. They are not afraid to look for and experiment with new technologies. We are always looking for ways to improve performance, without trying to take the obvious route. We want to make a difference, and to do that you have to be passionate!
6. Do you have an anecdote about your daily life or your team to share with us?
The particularity at Weezevent that I appreciate enormously and that is remarkable in the tech industry, is the possibility of going to the field to see our solutions work as close as possible to our end users. Sometimes with the adrenaline of coding on the spot… Fortunately, this only happens very rarely.
Does Matthieu's story inspire you and would you like to join the Weezevent adventure?
Send your application to us now!