Weezevent is cur­rent­ly recruit­ing many tech pro­files to expand its var­i­ous teams.
To learn more about the Tech team, dis­cov­er the pro­file of Matthieu, CTO in charge of pro­vid­ing the best tech­nol­o­gy to event organ­is­ers.
In this inter­view, he talks about his mis­sions and his role as a man­ag­er. Learn more about the deploy­ment of cash­less and the phi­los­o­phy that he instils in his teams.
1. Can you tell us about your career path to date?
I start­ed to be inter­est­ed in com­put­ers at a very young age, towards the end of the 90s, along­side my father. Dur­ing my stud­ies I was very active in the asso­cia­tive life of the Uni­ver­si­ty of Tech­nol­o­gy of Com­piègne (UTC). I man­aged the IT ser­vice for all the school's asso­ci­a­tions, and set up tick­et­ing for stu­dent events.
In 2012, I cre­at­ed with 2 friends a pay­ment solu­tion for the needs of the UTC asso­ci­a­tions.
In 2015, Weezevent bought our com­pa­ny and we joined its teams.
The 3 of us formed the "cash­less wiz­ards" and worked hard on the devel­op­ment of cash­less, which was still very new on the event scene.
In 6 months, we built the Weez­Pay prod­uct and deployed this tech­nol­o­gy on the Vieilles Char­rues and Papil­lons de Nuit fes­ti­vals. A crazy gam­ble, crowned with suc­cess, and which left us with some very nice mem­o­ries!
The team grew, one thing led to anoth­er and I was pro­mot­ed to CTO of Weezevent.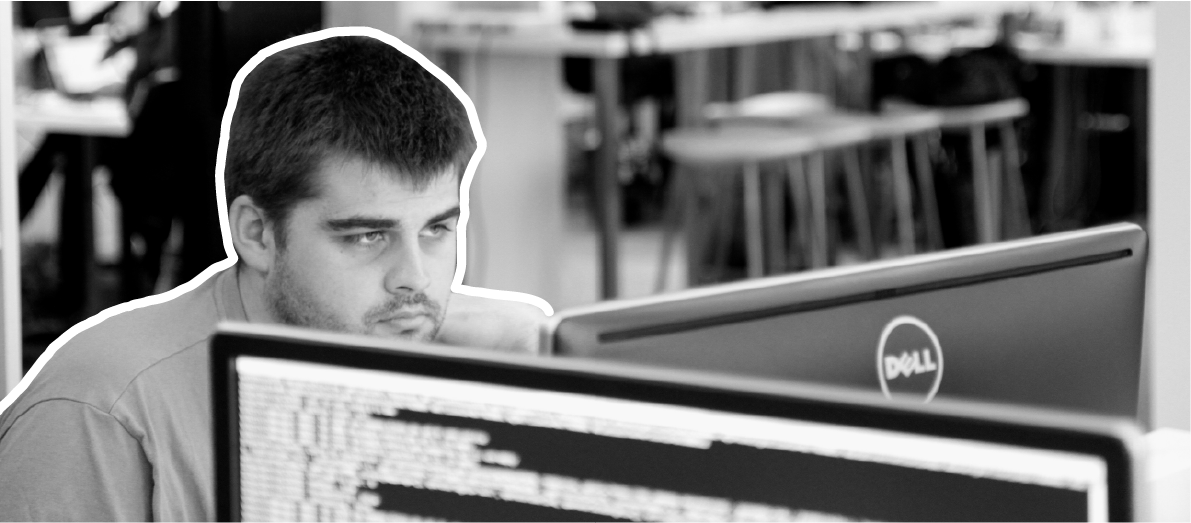 2. What are your tasks within the Tech division?
I have what I call a 'mul­ti-hat' job.
First of all, and this is fun­da­men­tal, I make sure that we devel­op things that make sense in the long term. I still love to code, so I get my "hands in" to always think about the archi­tec­ture and the most log­i­cal way to code all our prod­ucts. This way we avoid dupli­ca­tion and don't waste time!
I also man­age the infra­struc­ture, with servers, load, auto scal­ing, unit tests, deploy­ment man­age­ment…
Final­ly, I man­age, fol­low and recruit my team of devel­op­ers.
With the begin­ning of the end of the Covid cri­sis, we were able to start recruit­ing again and I am now look­ing to dou­ble the size of my staff. This recruit­ment allows us to ensure that we can con­tin­ue to inno­vate, with­out sat­u­rat­ing the cur­rent team.
3. Can you tell us about an outstanding experience you had at Weezevent?
I remem­ber the first sum­mer of cash­less deploy­ment, at the french fes­ti­val "Vieilles Char­rues". A mem­ber of the organ­i­sa­tion took me to the top of a tow­er to observe the fes­ti­val and the num­ber of par­tic­i­pants. It was both impres­sive and grat­i­fy­ing to know that every­one was equipped with a chip, which we pro­vid­ed, to pay for their drinks.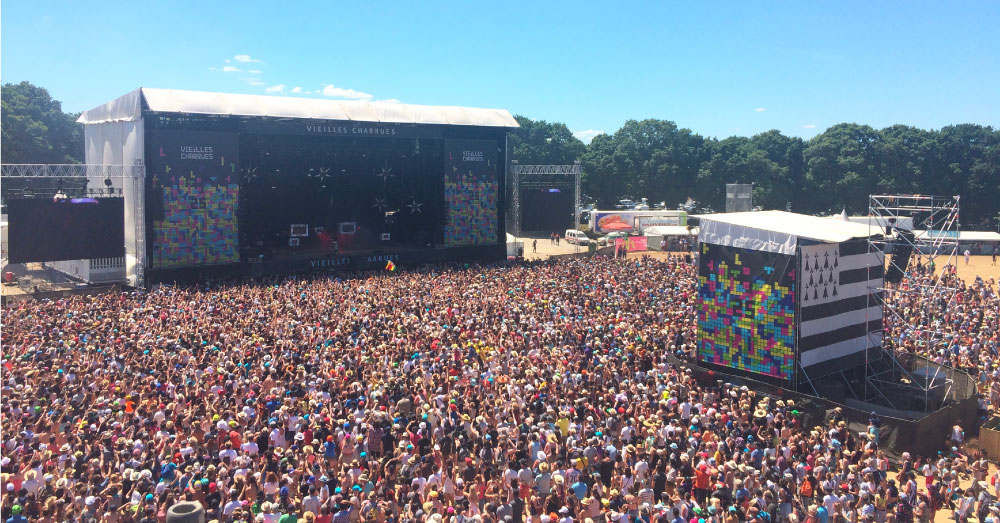 4. How does the Tech team collaborate with the other Weezevent teams?
My depart­ment is com­posed of the Tech teams, and we work hand in hand with the Prod­uct teams. We are grouped as fol­lows:
My teams work main­ly with the Prod­uct Team, which is the gate­way for fil­ter­ing, sort­ing and pri­ori­tis­ing require­ments. Sev­er­al Prod­uct Own­ers are spread across the two divi­sions for this pur­pose.
5. How would you describe Weezevent to a stranger?
If I had to describe Weezevent to a stranger, I would choose the words "ambi­tion", "mad­ness" and "pas­sion".
I would start with ambi­tion, because Weezevent is a com­pa­ny that isn't afraid. It's in per­ma­nent growth, buy­ing out its com­peti­tors, open­ing up to all kinds of sec­tors, and has become inter­na­tion­al in a very short time. We respond to calls for ten­der that seem 'mon­strous', but that we suc­ceed in doing bril­liant­ly.
Then the mad­ness. I think it's total­ly linked to the ambi­tion, which is some­times a bit crazy. Let's just say that we are not afraid of adren­a­line! I think you need that lit­tle bit of mad­ness to be will­ing to do what may seem impos­si­ble. You also need it to trust each oth­er blind­ly, because alone we could­n't do it (and we'd be bored).
Final­ly I would say pas­sion. This seems to me to be applic­a­ble to all those who work at Weezevent. Pas­sion is what makes us get up in the morn­ing, and what keeps us awake when we're work­ing hard for cer­tain large events. I see pas­sion in two com­ple­men­tary ways: pas­sion for the event, and pas­sion for the job. If we did­n't have both, I think we would all be doing some­thing else.
In my teams I feel it par­tic­u­lar­ly. They are not afraid to look for and exper­i­ment with new tech­nolo­gies. We are always look­ing for ways to improve per­for­mance, with­out try­ing to take the obvi­ous route. We want to make a dif­fer­ence, and to do that you have to be pas­sion­ate!
6. Do you have an anecdote about your daily life or your team to share with us?
The par­tic­u­lar­i­ty at Weezevent that I appre­ci­ate enor­mous­ly and that is remark­able in the tech indus­try, is the pos­si­bil­i­ty of going to the field to see our solu­tions work as close as pos­si­ble to our end users. Some­times with the adren­a­line of cod­ing on the spot… For­tu­nate­ly, this only hap­pens very rarely.
Does Matthieu's sto­ry inspire you and would you like to join the Weezevent adven­ture?
Send your appli­ca­tion to us now!