Med­i­ta­tion class­es are very pop­u­lar and seem to be more than just a fad. How­ev­er, organ­is­ing med­i­ta­tion class­es requires as much prepa­ra­tion and deter­mi­na­tion as their prac­tice. In this arti­cle, we give you 4 steps to get start­ed with organ­is­ing your own class­es.
Con­tents
---
1. Imagine the perfect meditation class
Take a sheet of paper and a pen­cil and think about your goals for this class. To reach your high­est cre­ative poten­tial, you can use tools such as "mind map­ping". A mind map helps you under­stand bet­ter what you can pro­vide to your stu­dents, what they would like to learn, and the ben­e­fits they will get from your med­i­ta­tion class­es. You can build your mind map either online using a free soft­ware or by hand. Place your project at the cen­tre of the sheet and then add branch­es with strong ideas, con­cepts, and val­ues. You can also rep­re­sent these ideas in the form of draw­ings or col­lages. This method is sim­i­lar to that of brain­storm­ing but it is more fun to do and the result is more detailed.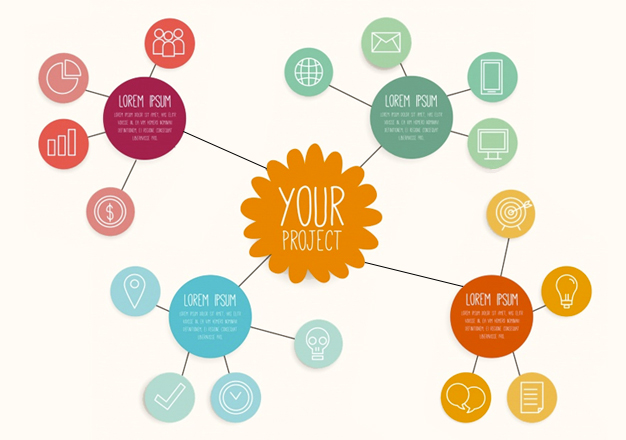 If you run out of ideas, look at what's going on around you, on Insta­gram, Face­book and Pin­ter­est, read spe­cialised blogs and lis­ten to pod­casts. How­ev­er, be care­ful not to copy an entire con­cept or too much of it. If you do that, you will not be seen as an inno­va­tor and your med­i­ta­tion class­es will lack your per­son­al touch
Also tell your friends about it and ask them to test your class­es. If they are real friends, they will be hap­py to do it — unless you ask them to take part in 5 class­es of 1‑hour each week! At the same time, ask ques­tions to oth­er med­i­ta­tion teach­ers. You will progress by learn­ing from their expe­ri­ences.
2. Turn your ideas into a reality with a budget and a project schedule
Good med­i­ta­tion class­es must take place in a pleas­ant loca­tion, with a relax­ing atmos­phere. So, you should first find a suit­able venue, then get equip­ment and objects to make med­i­ta­tion com­fort­able for all your clients — not too com­fort­able either, or they might end up com­ing to your class­es just to take a nap.
List all your fixed and vari­able costs in a table that you will update as you devel­op your busi­ness: venue rental, mats, music speak­er, lights, dec­o­ra­tions, etc. This will help you assess your abil­i­ty to buy what you con­sid­er essen­tial, and then grad­u­al­ly improve your class envi­ron­ment. Above all, you will be able to set a price for your class­es to be prof­itable and make your busi­ness sus­tain­able.
Plan all these expens­es in a project sched­ule, where you will add the dif­fer­ent steps of launch­ing your med­i­ta­tion class­es: design and launch of your tick­et­ing plat­form, com­mu­ni­ca­tion, free tri­als, first ses­sions and spe­cial events
3. Launch a communication campaign for your classes
Good com­mu­ni­ca­tion is essen­tial to attract par­tic­i­pants to your med­i­ta­tion class­es. You should make your class­es known to peo­ple who already prac­tice med­i­ta­tion or are curi­ous to try it. To reach them, you should tar­get the places where they usu­al­ly gath­er on- and offline. Find out about their oth­er inter­ests and the places they hang out: restau­rants, bars, uni­ver­si­ties, local busi­ness­es, cul­tur­al venues, Face­book groups, Insta­gram, etc. Then design visu­als and cre­ate a media kit around dif­fer­ent com­mu­ni­ca­tion media — social media, posters, busi­ness cards. You are now ready to dis­sem­i­nate them in the spaces men­tioned above.
Com­mu­ni­cate using your own web­site, where you can cen­tralise as much infor­ma­tion as pos­si­ble: class sched­ule and prices, news, blog posts, pho­tos, etc. There are user-friend­ly – some more than oth­ers — online tools to cre­ate web­sites for free. Weezevent allows you to cre­ate a ful­ly cus­tomis­able mini-site ded­i­cat­ed to your class­es for free!
Cre­ate Face­book and Insta­gram pages where you can share your class infor­ma­tion. You can also share pho­tos and videos about med­i­ta­tion and its ben­e­fits. Do your best to make med­i­ta­tion prac­ti­tion­ers and inter­est­ed peo­ple notice you among the oth­er pro­files in your area. Be dif­fer­ent and pro­vide inter­est­ing and inspir­ing infor­ma­tion to your sub­scribers! They should­n't leave your Face­book or Insta­gram page with­out think­ing "here, I learned some­thing new today". Find exam­ples of texts and pho­tos on oth­er Insta­gram accounts or on Pin­ter­est and add your own per­son­al touch.
Feel free to launch con­tests to increase your expo­sure. For exam­ple, encour­age peo­ple to fol­low your Facebook/Instagram pages and like a post to win pro­mo codes or free class­es!
4. Set-up registrations, bookings and subscriptions
Weezevent enables you to add an online tick­et­ing and reg­is­tra­tion mod­ule to your web­site or cre­ate a mini-site ded­i­cat­ed to your class­es in a few clicks. What­ev­er medi­um you choose, you can write a descrip­tion and explain your approach, your class­es' process, sched­ule, prices, details of how to get there, etc.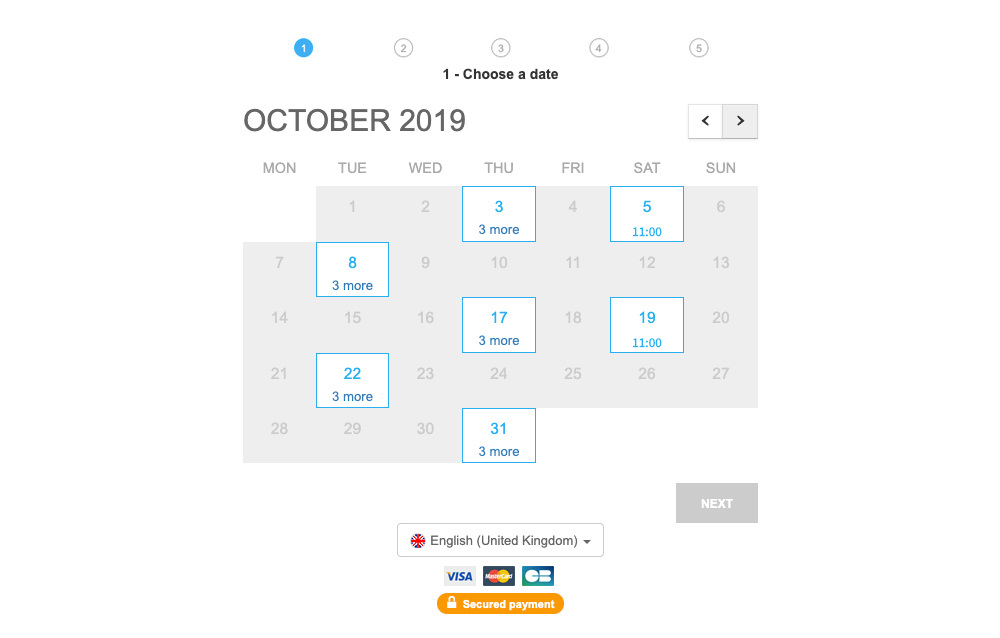 Make your life eas­i­er by acti­vat­ing the ses­sion mode. It allows you to offer sev­er­al time slots per day, depend­ing on lev­els, class types.… Try to offer dif­fer­ent options — week­days or week­ends, morn­ings, after­noons or evenings — to reach as many peo­ple as pos­si­ble. Choose the num­ber of spaces avail­able per ses­sion based on your capac­i­ty.
If you accept reg­is­tra­tions, you will have to man­age pay­ments your­self. Remem­ber to cus­tomise pay­ment instruc­tions — for exam­ple: "on loca­tion", "cheques and cash only", "payable in 3 instal­ments free of charge", etc.
Sub­scrip­tions with pro­mo­tion­al offers are an effec­tive way to build cus­tomer loy­al­ty. Weezevent allows you to offer reduced rates for your sub­scribers.
Final­ly, launch your online tick­et­ing plat­form and share your site with peo­ple around you. Make your­self known and attract more and more par­tic­i­pants. Namaste!
Choose the right part­ner and start organ­is­ing your own class­es today. Dis­cov­er Weezevent's range of fea­tures that are adapt­ed to the organ­i­sa­tion of med­i­ta­tion and relax­ation class­es: