Meditation classes are very popular and seem to be more than just a fad. However, organising meditation classes requires as much preparation and determination as their practice. In this article, we give you 4 steps to get started with organising your own classes.
Contents
---
1. Imagine the perfect meditation class
Take a sheet of paper and a pencil and think about your goals for this class. To reach your highest creative potential, you can use tools such as "mind mapping". A mind map helps you understand better what you can provide to your students, what they would like to learn, and the benefits they will get from your meditation classes. You can build your mind map either online using a free software or by hand. Place your project at the centre of the sheet and then add branches with strong ideas, concepts, and values. You can also represent these ideas in the form of drawings or collages. This method is similar to that of brainstorming but it is more fun to do and the result is more detailed.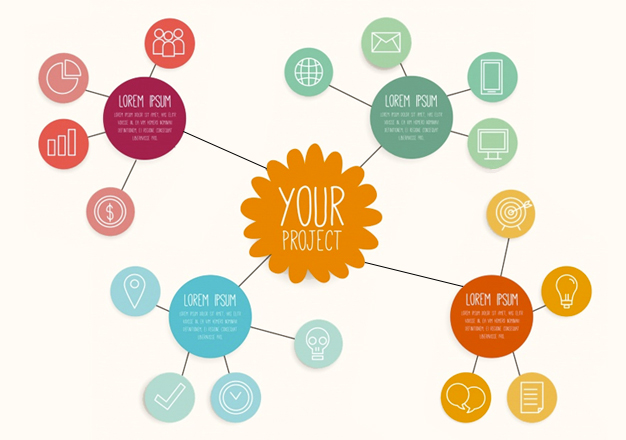 If you run out of ideas, look at what's going on around you, on Instagram, Facebook and Pinterest, read specialised blogs and listen to podcasts. However, be careful not to copy an entire concept or too much of it. If you do that, you will not be seen as an innovator and your meditation classes will lack your personal touch
Also tell your friends about it and ask them to test your classes. If they are real friends, they will be happy to do it – unless you ask them to take part in 5 classes of 1-hour each week! At the same time, ask questions to other meditation teachers. You will progress by learning from their experiences.
2. Turn your ideas into a reality with a budget and a project schedule
Good meditation classes must take place in a pleasant location, with a relaxing atmosphere. So, you should first find a suitable venue, then get equipment and objects to make meditation comfortable for all your clients – not too comfortable either, or they might end up coming to your classes just to take a nap.
List all your fixed and variable costs in a table that you will update as you develop your business: venue rental, mats, music speaker, lights, decorations, etc. This will help you assess your ability to buy what you consider essential, and then gradually improve your class environment. Above all, you will be able to set a price for your classes to be profitable and make your business sustainable.
Plan all these expenses in a project schedule, where you will add the different steps of launching your meditation classes: design and launch of your ticketing platform, communication, free trials, first sessions and special events
3. Launch a communication campaign for your classes
Good communication is essential to attract participants to your meditation classes. You should make your classes known to people who already practice meditation or are curious to try it. To reach them, you should target the places where they usually gather on- and offline. Find out about their other interests and the places they hang out: restaurants, bars, universities, local businesses, cultural venues, Facebook groups, Instagram, etc. Then design visuals and create a media kit around different communication media – social media, posters, business cards. You are now ready to disseminate them in the spaces mentioned above.
Communicate using your own website, where you can centralise as much information as possible: class schedule and prices, news, blog posts, photos, etc. There are user-friendly – some more than others  – online tools to create websites for free. Weezevent allows you to create a fully customisable mini-site dedicated to your classes for free!
Create Facebook and Instagram pages where you can share your class information. You can also share photos and videos about meditation and its benefits. Do your best to make meditation practitioners and interested people notice you among the other profiles in your area. Be different and provide interesting and inspiring information to your subscribers! They shouldn't leave your Facebook or Instagram page without thinking "here, I learned something new today". Find examples of texts and photos on other Instagram accounts or on Pinterest and add your own personal touch.
Feel free to launch contests to increase your exposure. For example, encourage people to follow your Facebook/Instagram pages and like a post to win promo codes or free classes!
4. Set-up registrations, bookings and subscriptions
Weezevent enables you to add an online ticketing and registration module to your website or create a mini-site dedicated to your classes in a few clicks. Whatever medium you choose, you can write a description and explain your approach, your classes' process, schedule, prices, details of how to get there, etc.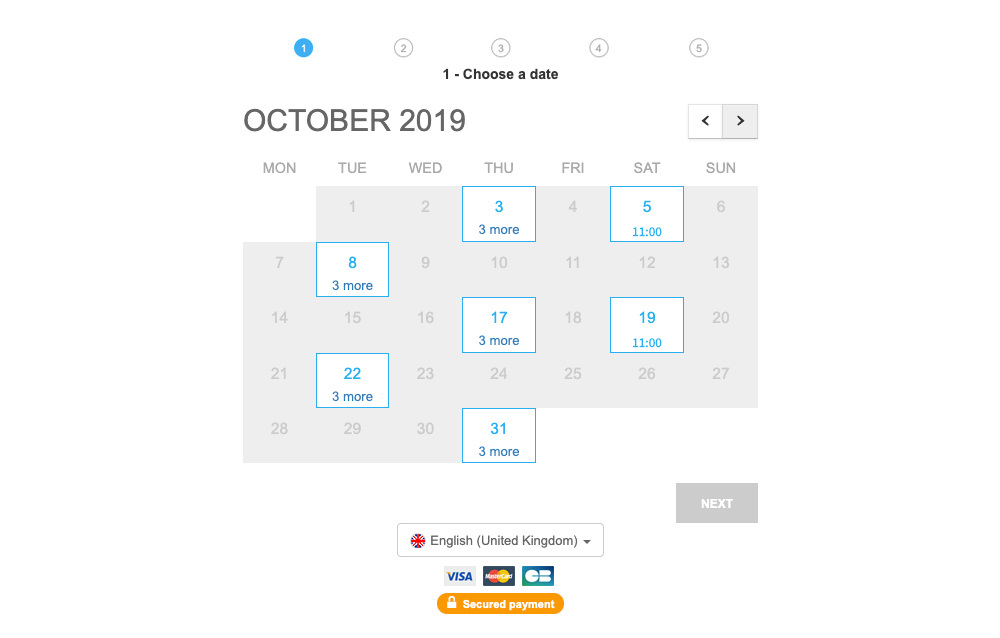 Make your life easier by activating the session mode. It allows you to offer several time slots per day, depending on levels, class types…. Try to offer different options – weekdays or weekends, mornings, afternoons or evenings – to reach as many people as possible. Choose the number of spaces available per session based on your capacity.
If you accept registrations, you will have to manage payments yourself. Remember to customise payment instructions – for example: "on location", "cheques and cash only", "payable in 3 instalments free of charge", etc.
Subscriptions with promotional offers are an effective way to build customer loyalty. Weezevent allows you to offer reduced rates for your subscribers.
Finally, launch your online ticketing platform and share your site with people around you. Make yourself known and attract more and more participants. Namaste!
Choose the right partner and start organising your own classes today. Discover Weezevent's range of features that are adapted to the organisation of meditation and relaxation classes: