At Weezevent, event planner support is done in two complementary ways: on the field and remotely. Today, 400 of our professional event planners receive support from our Client Success team, and tens of thousands of other event planners all receive support from our Customer Service team, if they wish to.
In this article, we give an overview of the work done by our Client Success team:
---
1. Preparation before the event: from D-120 to D-1
Ticketing and access control management
The 400 event planners requiring support in managing their projects are divided among our Client Success Managers, project managers who are experts in Weezevent's full range of products and services: online and on location ticketing, access control and cashless payments. Support varies based on the event planner's level of autonomy and willingness to use all our solutions. For instance, some event planning teams know – from personal experience or having worked with Weezevent a few times – how to use the ticketing platform and the access control devices on their own and don't require support.
Thus, when a project manager starts a new collaboration with an event wishing to use our online ticketing and/or access control solution, he/she starts by giving an overview of the ticketing interface. We then recommend that the event planner takes a bit of time to test the tool – such as create a dummy event, set-up ticket types, etc. – then gets back to the Weezevent project manager with any questions or feedback.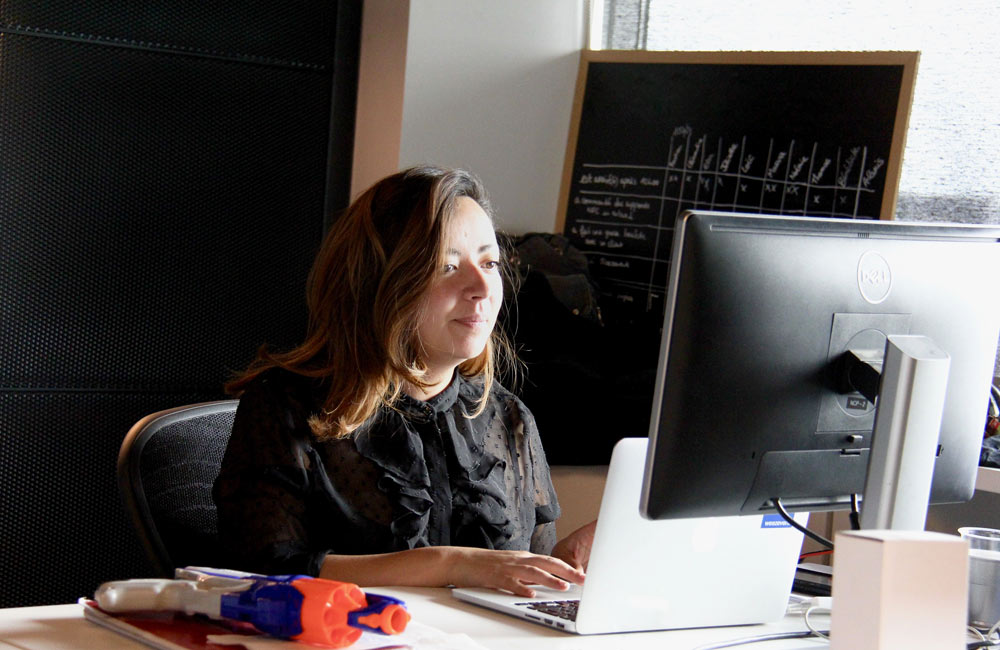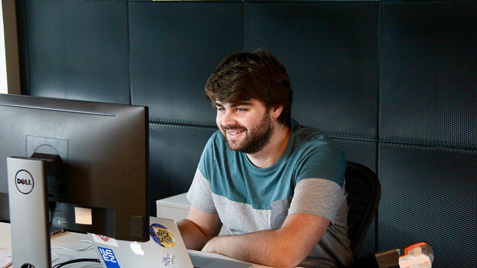 Even if the ticketing platform can be used as a self-service solution, our priority is to offer a support system when people are familiarising themselves with the software, if needed. At the same time, project managers also handle more complex operations, such as custom design of tickets and emails – tasks that require more advanced IT skills.
All of this also applies to our access control solution. Both platforms are actually complementary. Event planners can be autonomous with scanning devices, but can also be trained in person or remotely if they wish.
Cashless project
The cashless solution support system works a little bit differently. First, we organise a meeting with the event planner to understand their expectations and needs. After the meeting, the project manager designs a proposal with tangible solutions, tailored to the event planner's objectives. If they are difficult to identify – due to the relative novelty of cashless payments and tight deadlines typical in event management – the project manager can make the most of the multiple opportunities offered by our cashless payment system to find solutions matching the expectations of the event planner: categories of attendees and rights granted to each one, synchronisation rules, automatic top-up…
Weezevent's strength lies in its support system. This is why its 400 professional event planners are in touch with their project managers on an almost daily basis. In person contact is also important to manage the project, follow its progress, and also train event planners and their teams on how to use Weezevent's solutions.
2. Service provided during the event
During the event – lasting generally 1-4 days – two situations can arise for the project managers. The first one occurs when the event planner is completely autonomous. In this case, the event planner and his/her team are trained before the event, so as to be able to use the rented/purchased equipment without any Weezevent team on-site at the event, i.e. our apps, access control devices, and the on-site box office. On the day of the event, the event planner is given a hotline number in case of questions.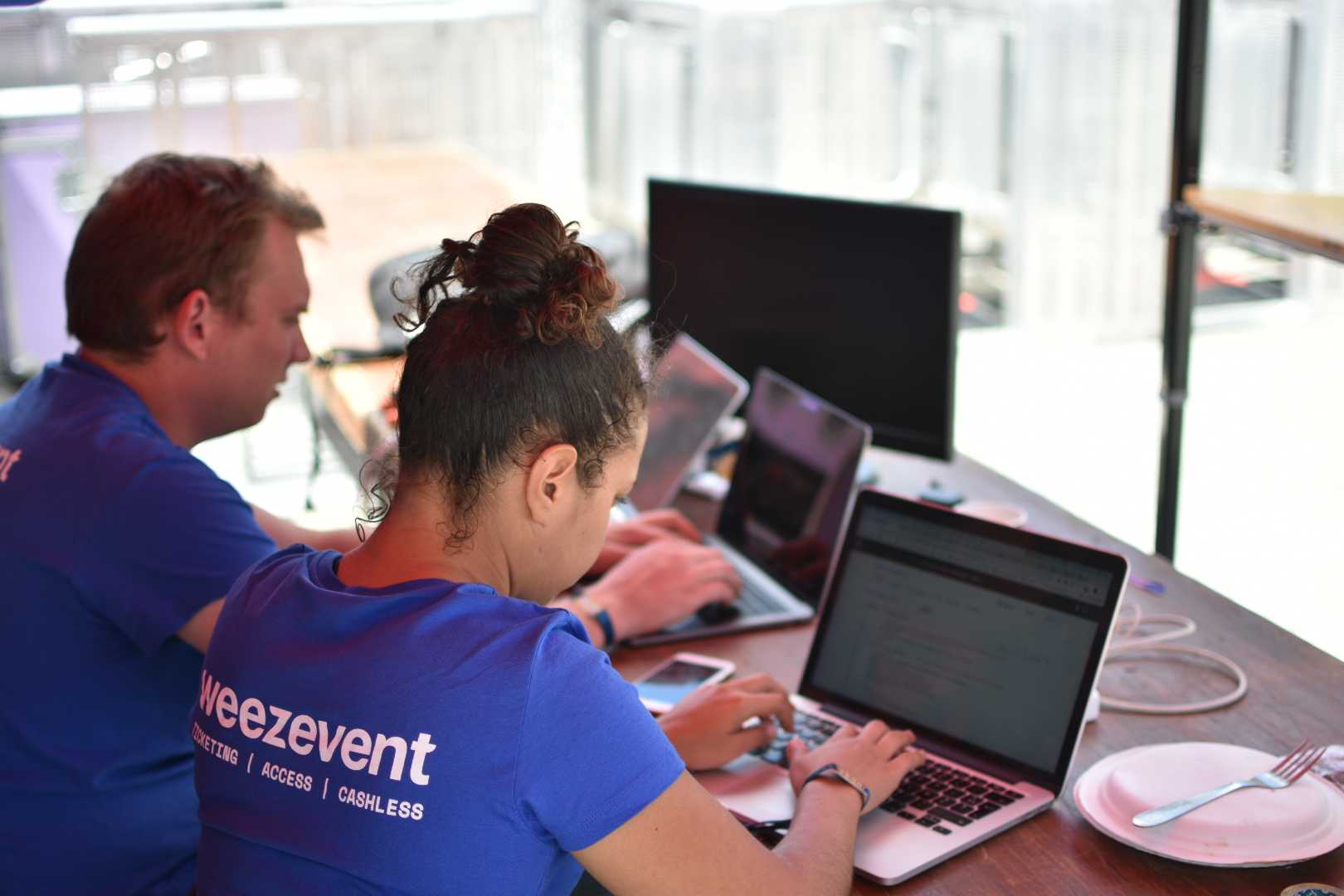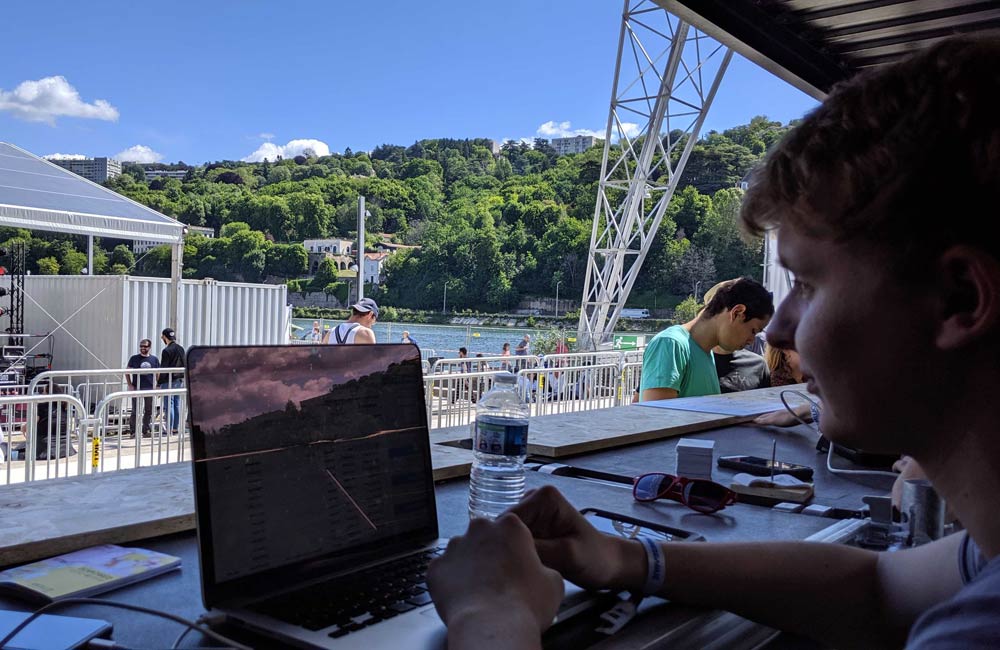 The second situation occurs when the event requires a lot of access control devices on-site, or when the planner uses our WeezPay cashless payment solution. In this case, the project manager is on-site for the event – for the duration of the event but also at least a day before the launch. This allows them to assess the venue, train teams, set-up the equipment, test it, then manage the project in real time.
The project manager may be accompanied by a team of 2-40 people –  maximum number allocated for the Vieilles Charrues festival in France, generally teams are 2-8 people. The team includes entrance and ticket control managers, cashless payment managers but also versatile team members filling various roles – with a predefined rotation based on each person's profile. This Weezevent team also has a hotline they can reach remotely for the more technical issues.
3. Post-event assessment: from D+1 to D+30
As soon as the event is over, it is critical to make an assessment and think about what's next! That's why our project managers, upon request from some event planners, produce detailed reports with key figures: number of cashless top-ups done online and on-site, current requests for refunds, overall and itemised income amounts, number of tickets scanned and on-site sales revenues, cashless transactions…This report also includes suggested improvements to ensure that the next edition of the event is even better: adjusted number of devices on-site, or even adjustment in the on-site teams. A debrief meeting is recommended to follow up on the content of the report.
To go even further…
The various steps described in this article are usually spread out over 5 months, with various milestones and deliverables over the 4 months before the event, and one deliverable a month after the event. So this is just a summary of the work done by this team of 14 project managers.
Do you have any questions regarding your large-scale event? Would you like to co-manage it with Weezevent? Get in touch with our team by clicking below: