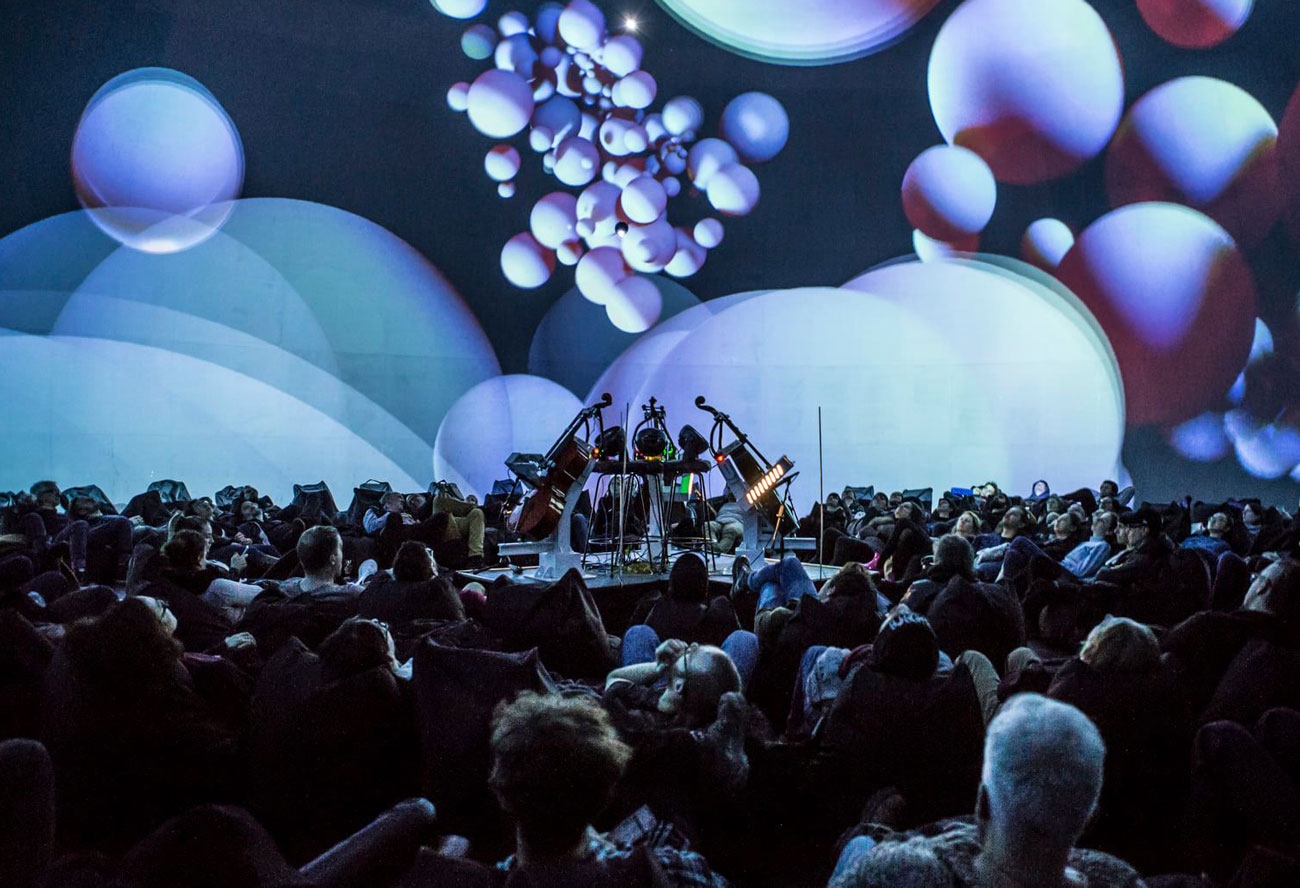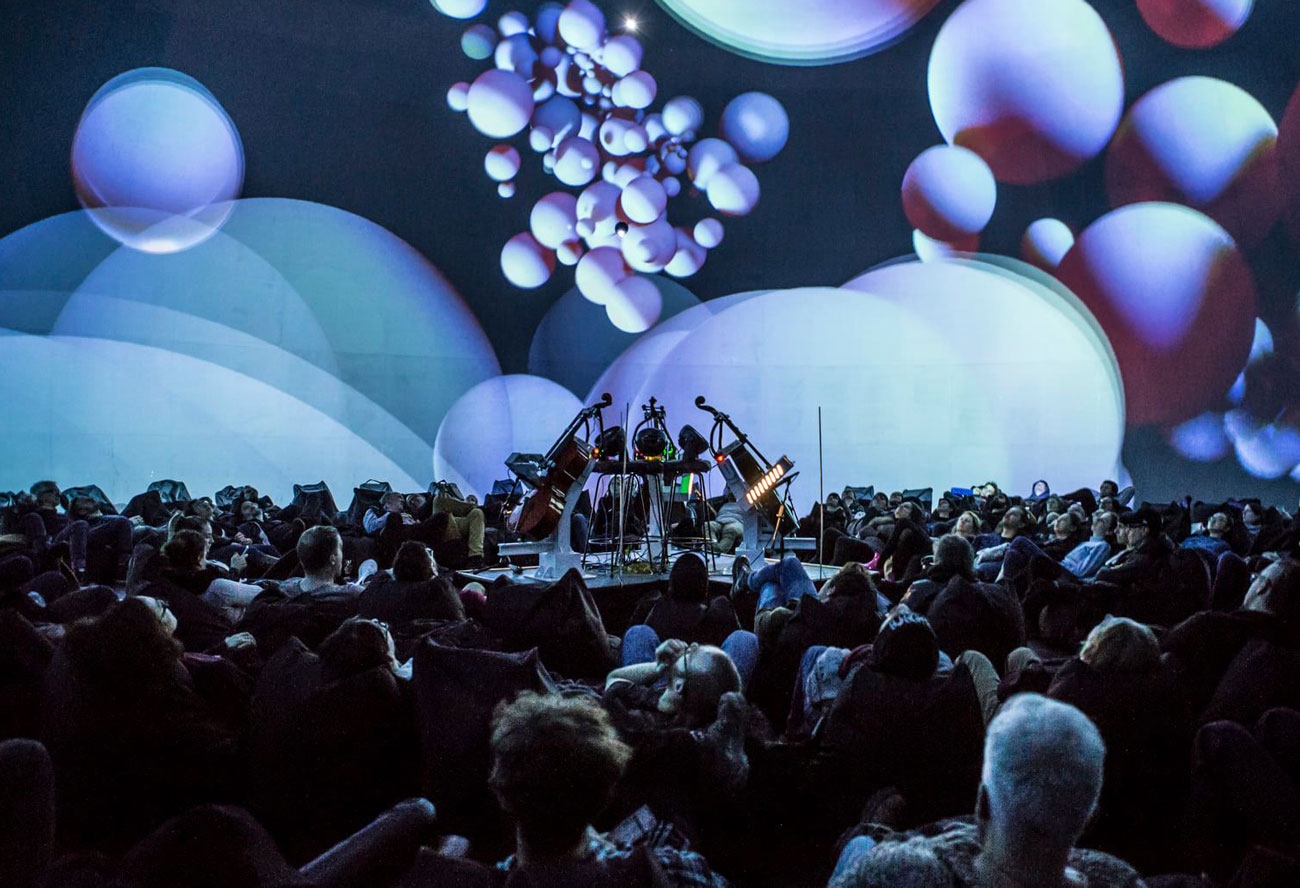 The Société des arts technologiques
The Société des arts technologiques: A ticketing service at full speed, all year round
With more than 350 performances a year, the Société des arts technologiques is a major cultural player in Montreal and throughout the Quebec province. This level of activity would be impossible without an efficient, easy-to-use ticketing system that gives the organization maximum independence.

3

broadcasting spaces.

550

events created in 5 years with Weezevent.

61,257

spectators and visitors in 2019-2020.
Internal control of the entire sales channel
Since 2015, more than 550 events have been pub­lished on the SAT web­site via Weezevent. The SAT team has been trained in the dif­fer­ent online sales tools, attendee man­age­ment, access con­trol and the CRM plat­form, giv­ing it inde­pen­dence in mon­i­tor­ing its tick­et­ing sys­tem and allow­ing it to mas­ter the A to Z of its operation.
For events that require a more spe­cif­ic con­fig­u­ra­tion, such as seat­ing plans, the reac­tiv­i­ty of the Weezevent teams ensures the rapid imple­men­ta­tion of any request­ed features.
Multiplying the sales methods according to the event
The range of online sales meth­ods allows the organ­i­sa­tion to reach its audi­ence in dif­fer­ent ways depend­ing on the event:
Mul­ti-event mod­ules cen­tralise sales for sev­er­al events with­in a sin­gle mod­ule, inte­grat­ed into the venue's website;
Ready-to-use mini-sites are auto­mat­i­cal­ly gen­er­at­ed and allow the SAT to redi­rect users to the tick­et­ing sys­tem for each event — reflect­ing the event's image;
The cre­ation of dif­fer­ent mod­ules for the same event gives the organ­is­er the option of allo­cat­ing a quo­ta of tick­ets to a par­tic­u­lar audi­ence (e.g. part­ners, producer(s), etc.).
If sales are made by anoth­er organ­i­sa­tion using Weezevent, the link­ing of accounts allows the SAT to share a cer­tain amount of infor­ma­tion and track the event's sales in real time.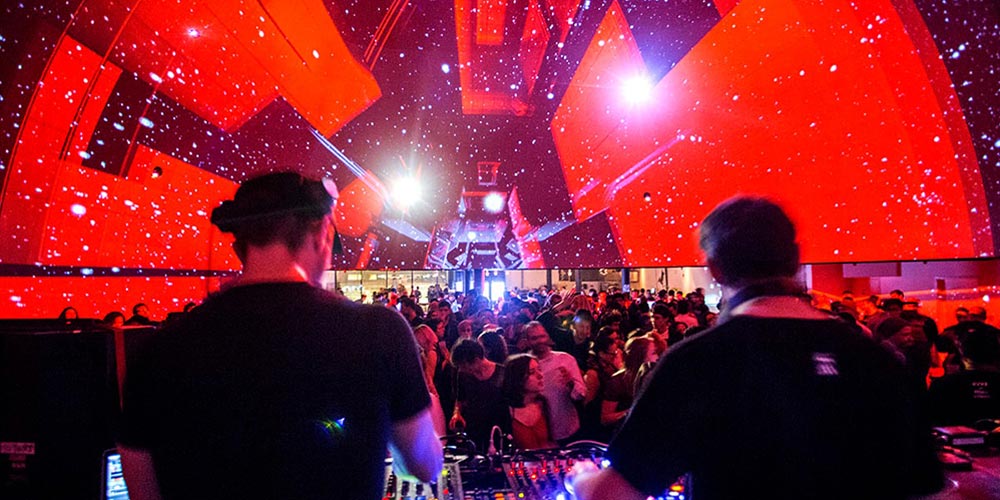 Simplified on-site sales with box offices
Tick­ets can be sold on site at the box offices using oth­er means of pay­ment (e.g. cash, cheque, deb­it card, etc.). The organ­i­sa­tion can assign a dif­fer­ent form to on-site sales and col­lect addi­tion­al infor­ma­tion. The organ­i­sa­tion also has the option of con­nect­ing a print­er — whether desk­top, office or ther­mal — to gen­er­ate phys­i­cal tickets.
Box offices pro­vide an excel­lent tool for entrust­ing sales to a third-par­ty struc­ture (e.g. co-pro­duc­ers, points of sale, part­ners, etc.). All sales are cen­tralised for the same event. This gives the organ­i­sa­tion both a com­pre­hen­sive overview and a view of each sales chan­nel. The box offices ensure fast and reli­able trans­ac­tions, which are essen­tial on show days when pur­chas­es need to be made quick­ly while remain­ing secure.
Intuitive, high-performance access control
The SAT has Weezevent pro­fes­sion­al access ter­mi­nals, equipped with high-per­for­mance bar­code read­ers. This allows it to man­age its access con­trol with com­plete independence.
The teams are inde­pen­dent when it comes to cre­at­ing access lists accord­ing to an event's set-up, with options such as autho­ris­ing sev­er­al peo­ple per tick­et, scan­ning on exit, scan­ning only for cer­tain prices, etc.
Keeping in touch with attendees through CRM
Whether for prac­ti­cal infor­ma­tion, news or last-minute noti­fi­ca­tions, it's cru­cial for the SAT to have pur­chasers' con­tact details and the option to reach them quickly.
With Weez­Tar­get, our events CRM, the SAT can seg­ment and tar­get its audi­ence in order to com­mu­ni­cate the right mes­sage to the right attendee. Fea­tures include the auto­mat­ic updat­ing of con­tact data­bas­es, the per­son­al­iza­tion of email cam­paigns, and the track­ing of each campaign's performance.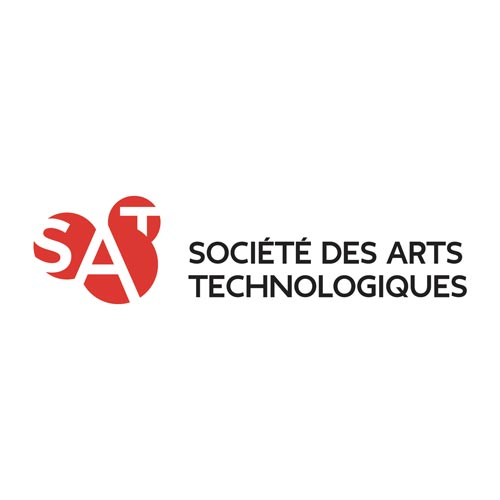 "Weezevent is a per­fect tool for our activ­i­ties. It allows us to inde­pen­dent­ly sell tick­ets for our events and track sales, and pro­vides an effi­cient access con­trol sys­tem for events from 50 to 2,000 people."

Alexandre Auché Director of Development and Spaces at SAT Montreal
Our success stories
Discover our greatest successes.