To ensure the suc­cess of your fes­ti­val, it is essen­tial to set a real­is­tic bud­get. Antic­i­pat­ing effec­tive­ly allows you to plan your spend­ing, avoid finan­cial sur­pris­es, and max­imise prof­its.
In this arti­cle, we share 5 tips on real­is­ti­cal­ly bud­get­ing your fes­ti­val.
1. Analyse your target audience and their expectations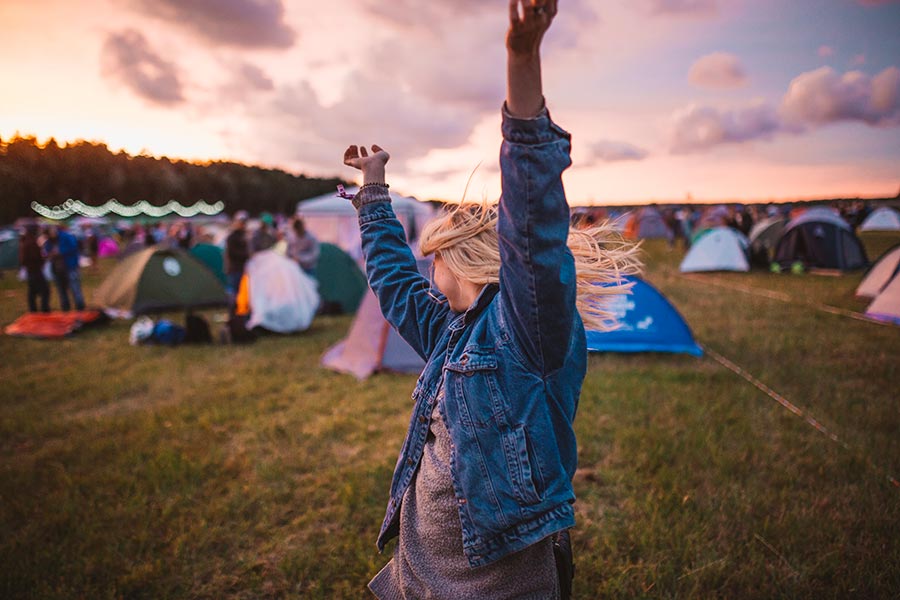 Before you even start think­ing about the bud­get for your fes­ti­val, you need to draw up a pro­file of your atten­dees, also known as your 'buy­er per­sona'. If you imag­ine pre­cise­ly who your fes­ti­val atten­dees will be and their spend­ing habits, you can assess their expec­ta­tions more accu­rate­ly.
Depend­ing on the inter­ests and bud­get of the atten­dees, you can offer them dif­fer­ent activ­i­ties, for free or paid. In the case of a music fes­ti­val, for exam­ple, you will not book the same artists if your atten­dees are young adults or old­er peo­ple. The same goes for the food and drink offered at the fes­ti­val.
Take the time to analyse your fes­ti­val atten­dees and plan the bud­get to meet their expec­ta­tions best.
Tip: Dis­cov­er our 2022 Barom­e­ter on fes­ti­val con­sump­tion and audi­ences.
2. Plan all your expenses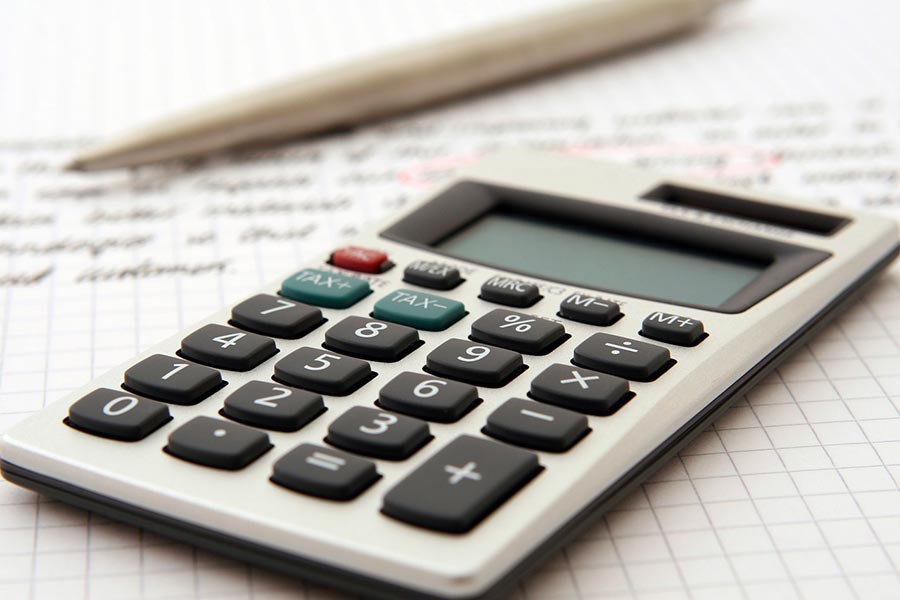 Care­ful bud­get plan­ning will avoid unfore­seen events that could jeop­ar­dise the suc­cess of your event. To do this, draw up a detailed pro­gramme for your fes­ti­val and all plan­ning phas­es and dead­lines.
Hav­ing an overview of the organ­i­sa­tion of your fes­ti­val allows you to man­age your expens­es bet­ter and spread them over time.
Tip: Dis­cov­er our arti­cle on organ­is­ing a fes­ti­val in 8 steps.
Cal­cu­late the esti­mat­ed bud­get you think you will need to meet your goals. Make a table with the dif­fer­ent items of expect­ed costs, such as:
● Artists' cache
● Copy­right
● Rental of space
● Stages, light, sound, dec­o­ra­tion
● Sup­pli­ers
● Insur­ance
● Staff
● Mar­ket­ing and com­mu­ni­ca­tion
● Accom­mo­da­tion
● Mate­r­i­al of all kinds
● …
Then try to go a step fur­ther by detail­ing the costs includ­ed in each of these cat­e­gories. Once you have list­ed your expens­es, do the same for all your expect­ed income.
Plan your cash flow by putting your finan­cial move­ments on a cal­en­dar. This process will allow you to know in advance the state of your cash flow at any giv­en moment and avoid an over­draft that could jeop­ar­dise your fes­ti­val.
Update this doc­u­ment as fre­quent­ly and thor­ough­ly as pos­si­ble with all expect­ed inflows and out­flows of funds.
3. Leave a safety margin to deal with unforeseen events
As with any bud­get, leav­ing a mar­gin to cov­er unfore­seen cir­cum­stances is essen­tial.
No mat­ter how well you plan your bud­get, there is no such thing as zero risk, and last-minute changes or needs may arise. This could be, for exam­ple, a per­former who can­cels and for whom you have to find a replace­ment with short notice or a mal­func­tion­ing infra­struc­ture or equip­ment that also needs to be replaced quick­ly.
What­ev­er the unfore­seen event, you will be able to deal with it if you have the bud­get for it. There­fore, we rec­om­mend leav­ing a safe­ty mar­gin of approx­i­mate­ly 15% of the esti­mat­ed bud­get.
4. Ask for advice
Although the advice we share with you is valu­able, don't stop at read­ing this arti­cle! To get a real­is­tic view of the bud­get need­ed for what you want to do and to gain help­ful advice, con­sult oth­er sources of infor­ma­tion.
For exam­ple, inform your­self in your area and join a sup­port net­work, such as a fes­ti­val organ­is­ers asso­ci­a­tion. In addi­tion to bud­get­ing, these resources will help you cre­ate your fes­ti­val.
I'm sure there are organ­is­ers with years of expe­ri­ence man­ag­ing fes­ti­val bud­gets who can help you devel­op a real­is­tic bud­get and avoid typ­i­cal mis­takes. They can also give you ideas on how to opti­mise your bud­get and max­imise the ben­e­fits of your fes­ti­val.
5. Fund your festival
Once you have worked out the bud­get for the organ­i­sa­tion of your fes­ti­val, it is time to find fund­ing.
The costs asso­ci­at­ed with organ­is­ing such an event are often con­sid­er­able. To avoid hav­ing to draw on your finan­cial resources, it is essen­tial to plan the financ­ing of your fes­ti­val well in advance.
---
If you man­age your bud­get cor­rect­ly, you can cre­ate a sus­tain­able and prof­itable fes­ti­val for years!
Take your fes­ti­val plan­ning one step fur­ther by down­load­ing our free white paper, aimed at any­one look­ing to start and organ­ise their first fes­ti­val.