Your event is happening today. Your online box office did great numbers, but there are still a few tickets left. It's time to target new clients in order to sell out. It can be engaging to use alternative communication techniques to convince new attendees. If you're interested in this type of communication, SpotEv is perfect for you.
Here's how the application works. For example, a tourist who has little knowledge about the city in which they are in is looking for an event to learn more about the cultural scene, but doesn't know how to spot upcoming events. By using SpotEv, this person is easily able to learn about the cultural events happening in his region. Since its foundation, SpotEv was able to reach new clients such as residents who want to broaden their cultural horizons and meet new people. SpotEv defines itself as a friend who introduces you to new cultural events according to your preferences and location.
Why are applications such as SpotEv helpful for events organizers?
First of all, you will be able to reach a new clientele who hasn't heard about your event. It is a way to expand your number of potential attendees. Moreover, SpotEv users are already looking for events to attend. Therefore, they are further down the conversion funnel and the organizer is more likely to make a sale. Finally, when using Weezevent, there are no additional fees in order to appear on SpotEv!
You are sold, but how to appear on applications such as SpotEv?
It's easy and simple with Weezevent's online box office! On your personal back office, head towards the « communicate » section. Then, click on « Referencing and Exposure » and activate « Appear in our partner's agendas ». Moreover, this solution applies to all sorts of events. Whether you are hosting a concert, a comedy night or a family event, you are encouraged to use Weezevent referencing!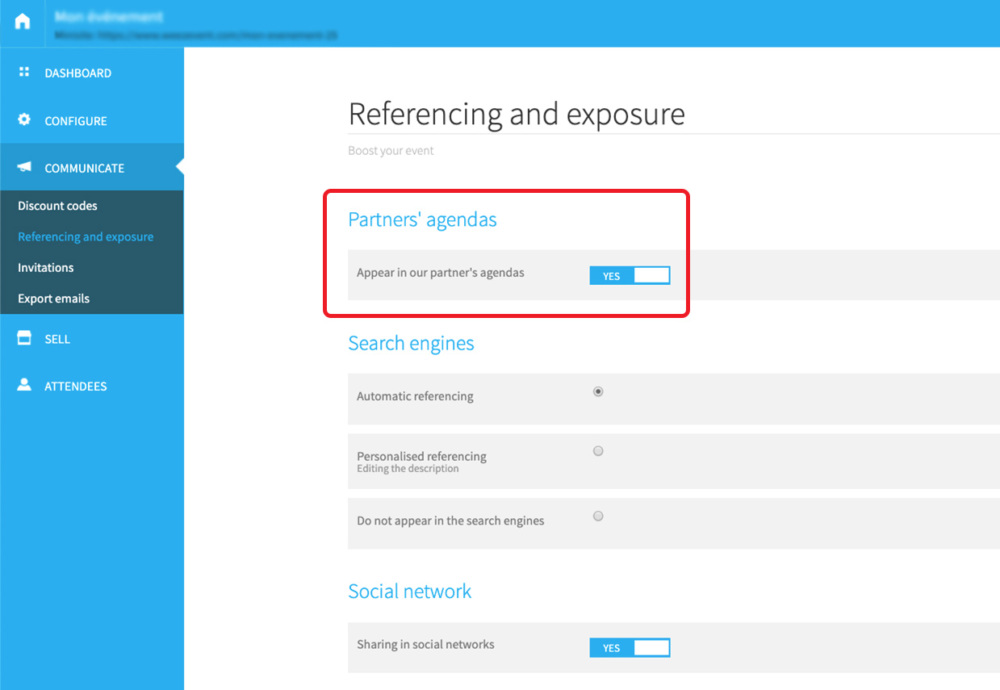 If you wish to learn more about SpotEv, follow this link!