Take the lead back - sell your tickets yourself!
With a few clicks, you can sell and customize your tickets, manage your registrations and keep control of your data.
Create event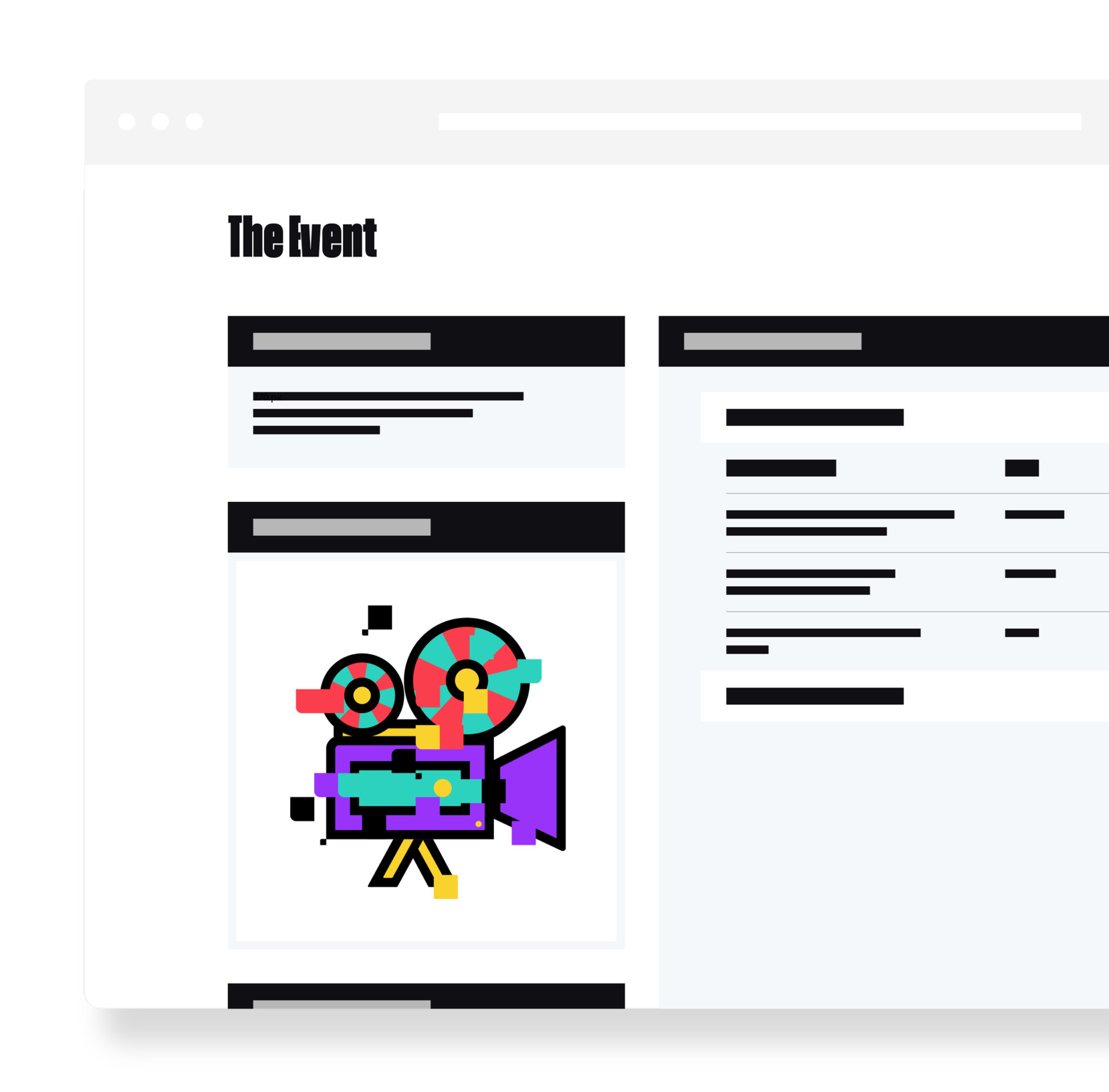 You don't have a website? Use Weezevent's micro-site.
Get a micro-website with a few clicks. It comes with a regis­tration plug-in and online payment features. You can customise the micro-site (background, colours, top banner, logo and images), its content (layout, photos, videos, blocks of text, etc.) and even its URL! What's more – it is optimised to provide good refer­encing on search engines.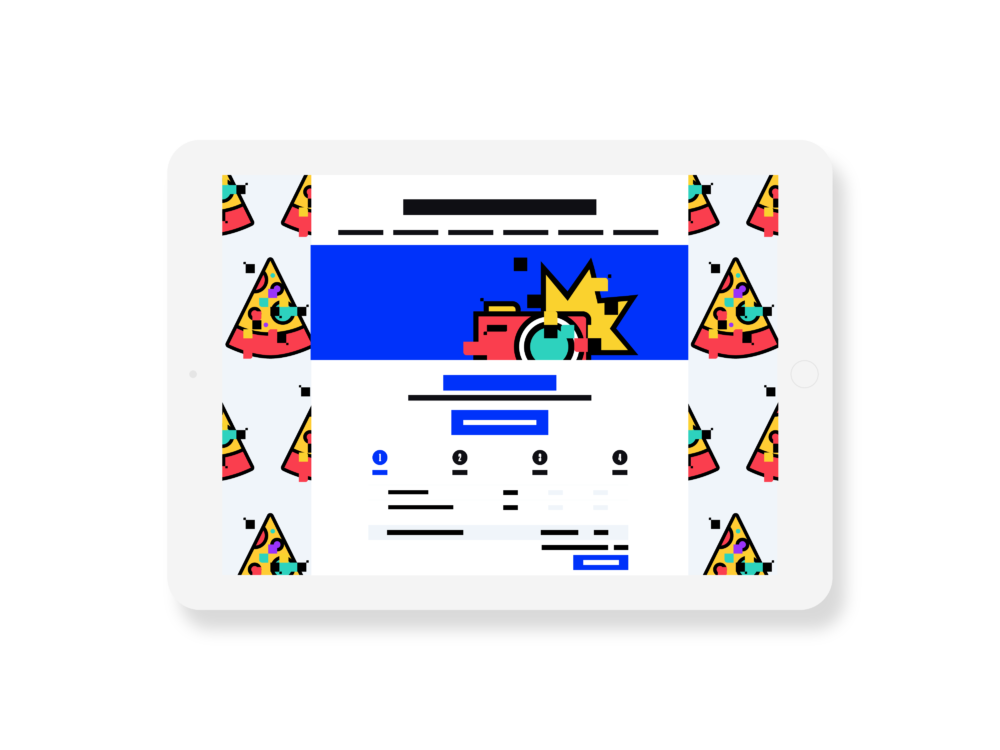 Be multilingual. Sell your tickets in other languages.

Weezevent allows you to sell your tickets in several languages, easily and with no extra effort. French, English, Spanish, Italian are available!

Boost your sales and increase your attendees' loyalty.

Create as many promo codes as you want. The possib­il­ities are endless – offer free sessions, member­ships, tickets or discounts to your most loyal customers.

Sell more with cross-selling.

Sell more than tickets to your attendees with cross-selling campaigns. Offer products and services, e.g. clothes, goodies, valet parking, meals, parking space etc. at the moment of purchase.
Selling on location is a piece of cake.
Weezevent's ticket office is a profes­sional service allowing you to sell your tickets on location and create dedicated points of sale for your partners. All you need is a touch tablet, a solid and ergonomic base and a thermal printer and you have a complete solution to sell your tickets on site. You can also use the online ticket office with your own equipment. All of it is synchronised with your ticketing system!
Start now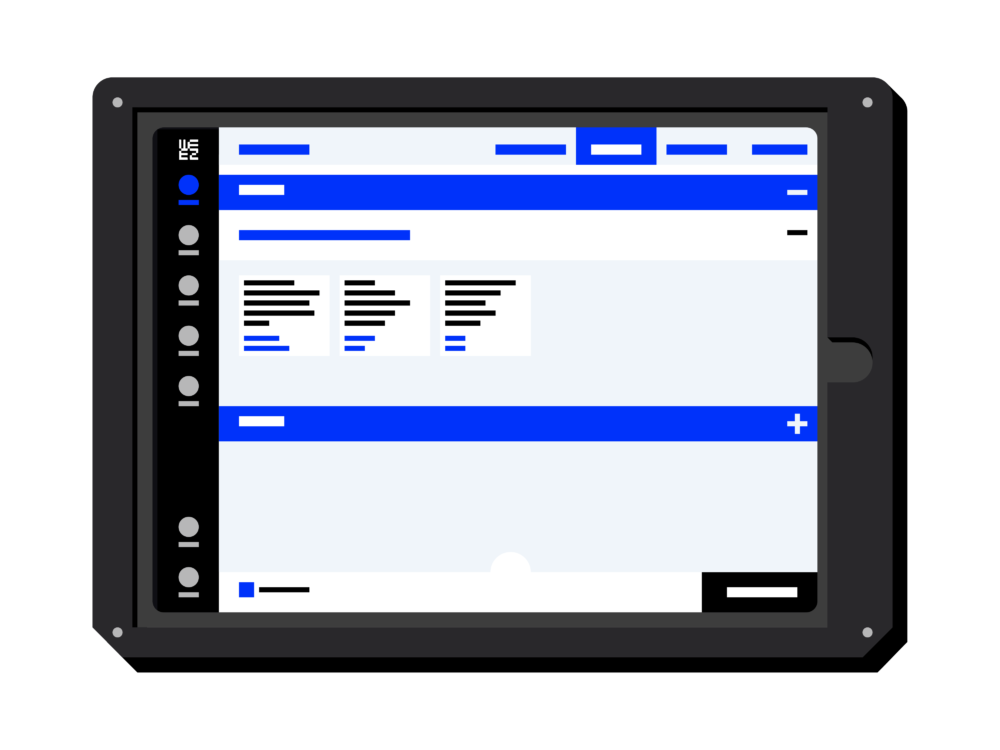 Tickets in your colours.

Your e‑tickets can be customised for free, just add the visual elements of your choice. If you want to go a step further and completely customise your tickets, the premium custom­isation option can be applied to all your materials, i.e. e‑tickets, passbook, thermal tickets etc.

Invitations made easy.

Easily send event invit­a­tions to your partners, the media, and VIPs by email with tickets as a PDF attachment, and customise the emails to attendees. For business customers, Weezevent offers a dedicated platform to mail invit­a­tions directly and/or with RSVP. Allow them to delegate sending invit­a­tions to their partners by alloc­ating sets.

Your authorised personnel is all set!

Easily print and create your badges and author­isa­tions for volun­teers, officials, media repres­ent­atives etc. You can fully customise your tickets with the image of your choice, a bar-code on the ticket will enable to control access to your events.
Customise your ticketing plug-in.

The Weezevent ticketing plug-in can be tailored to your colours to better integrate with your website and its colour scheme. Everything can be customised on Weezevent – prices in categories or sub-categories, the shopping bag's timer, what triggers a sale, etc.

Use your network.

Receive additional revenues using referrals. Share your referral URL with your network. Your will be rewarded for all new regis­tra­tions. Any account created using that URL will grant you 10 % of the pre-tax revenues of Weezevent generated for the first year by the referred planner(s).

Collect the information you want

Create as many customised forms as you want to collect the inform­ation you care about. Pick the fee for each form to better target your attendees. Use this inform­ation to display on the tickets or use the data to carry out marketing and loyalty campaigns so you can better meet your attendees' needs.
A prime location, with Weezevent numbered seating.
You can choose to display a 2D or 3D image of the location of your event. Combine free seating areas and seated areas. You also get to choose the alloc­ation method best suited to your event, i.e. automatic, on map or both. You can set up the seating categories of your venue and thereby offer different prices based on seating location. Of course, all Weezevent ticketing options are available for your seated events!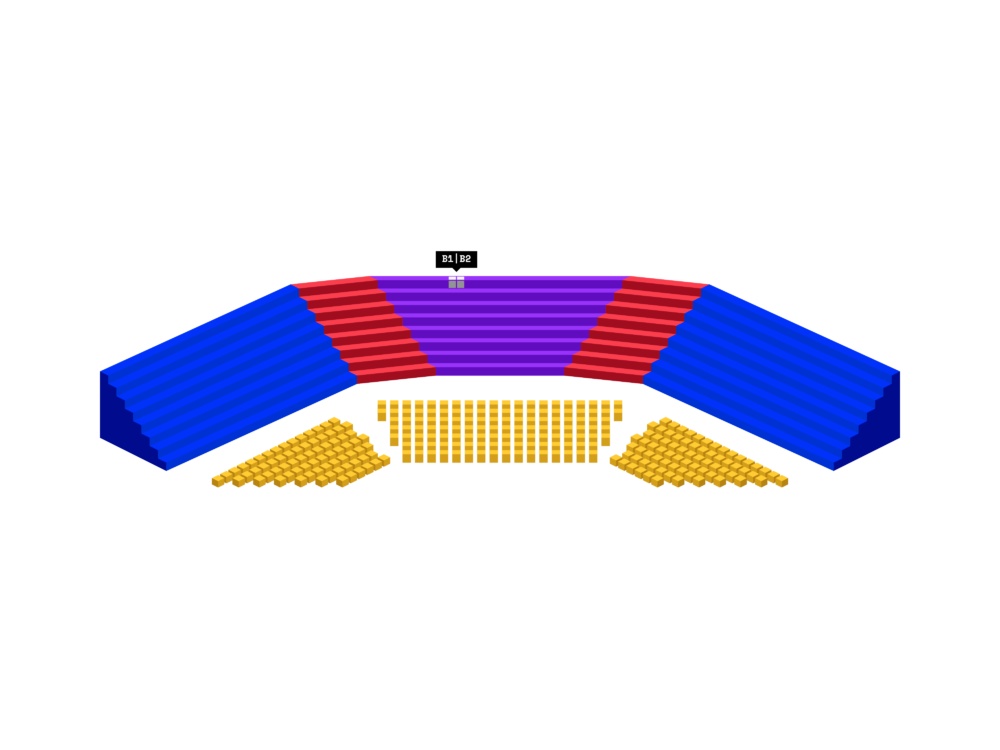 Frequently asked questions
Is it necessary for me to have a website beforehand?

No, we can provide one for you!
Create and tailor your event's micro-site very easily with Weezevent. Add your ticketing plug-in, your logo, images, videos, and all you need for it to represent your event!

Can I integrate the ticketing to my own website?

Yes, in a few clicks!
From your own « planning area », export your ticketing widget to your website with a simple copy-paste. It will only take your webmaster a few minutes to do this. To find out more, read the steps to follow on our support pages!

Is it possible to plan a multi-day event?

Of course, and very easily.
If you are planning a tour, several shows, plays or any other multi-day event, our tool enables you to set up the online ticketing module with a few clicks and set up several dates!